The BFI Film Academy Labs are designed to support 16-25 year old aspiring filmmakers and help you develop your skills and projects from home
About this event
Upskilling in Isolation: Screenlife - Mastering the Art of the Technical Revolution in Film
Zoom Webinar
Our July BFI Film Academy Lab will focus on exploring a new, immersive storytelling format, Screenlife, that allows filmmakers to tell their stories entirely on computer, tablet and smartphone screens. You can use a desktop instead of a film set and a cursor to show the protagonist's actions.
The revolutionary Screenlife technology was developed by the award-winning director and producer Timur Bekmambetov and has grown from independent projects to full-length, world-renowned films, documentaries and TV shows. We are delighted to announce that Timur will be joining us for a masterclass to discuss the inception of Screenlife and how you can use this pioneering technology yourselves for your upcoming projects!
The masterclass will be followed by individual pitching sessions for selected participants. These sessions will be an opportunity for you to pitch your Screenlife ideas directly to Timur for a chance to get your short made!
________________________________________________________________________________________________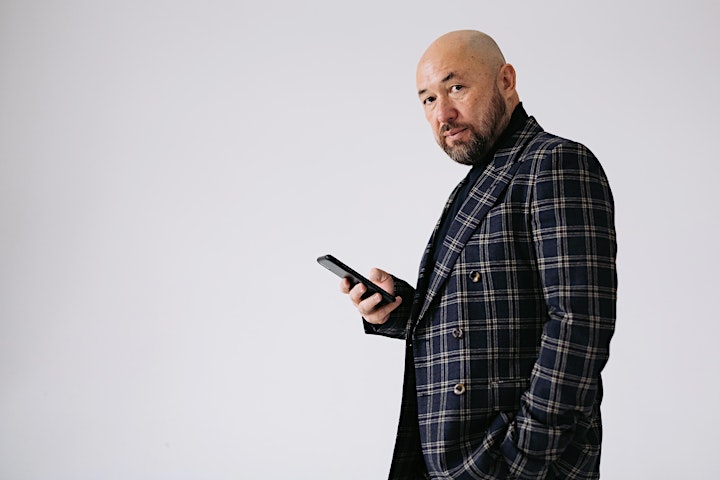 Timur Bekmambetov
Russia's top grossing filmmaker, Timur Bekmambetov broke out with Russian fantasy epics Night Watch (2004) and Day Watch (2005). His directorial debut in Hollywood was the blockbuster Wanted (2008) starring Angelina Jolie and Morgan Freeman. Bekmambetov has made his name in recent years by staking on digital filmmaking and technological innovations. He is the pioneer of the Screenlife films, in which the action takes place on the screens of computers or smartphones. The first film in this format, Unfriended grossed $65 million worldwide in 2015 and was one of the year's top ten most profitable film projects by rate of return. Searching (2018), starring John Cho, raked in $75 million. In 2018, the Berlinale and SXSW audience awards went to his political thriller Profile. In 2016, Bekmambetov founded the tech start-up Screenlife Limited developing products based on AI and deep learning for the mass production of Screenlife content.
________________________________________________________________________________________________
MASTERCLASS
12:30pm - 1:30pm BST
Zoom
Register for this event via the Register button at the top of the page.
You will then be sent a confirmation email with details on how to join the session 48 hours before the event.
You will have an opportunity throughout the session to ask Timur questions and we encourage you to get thinking now on what you'd like to know!
PITCHING SESSIONS
2:30pm - 6pm BST
Zoom
Following the masterclass, 10 lucky people will get to take part in pitching sessions for the chance to win the opportunity to have their short film made.
You will have 10 minutes to pitch your Screenlife idea for a short film directly to Timur. Timur's Bazelevs production company will produce a short film based on the winning pitch idea as a proof of concept for a feature film or webseries.
To apply for a chance to take part in pitching sessions with Timur, please click here.
We will contact the 10 selected participants by email 48 hours prior to the event date with a Zoom link. Please note this could be at any time between 2:30pm and 6pm BST on Saturday 4th July, so make sure you are available!
Applications deadline for the pitching sessions has been extended until Tuesday 30th June at 6pm BST. No late applications will be accepted.
Please note: The BFI Film Academy Labs events are for 16-25 year olds.
LACIE COMPETITION
We'll be giving away a Rugged 2TB hard drive courtesy of our Competition Partner LaCie during the event.
You'll be able to enter this competition during the checkout process.
The winner will be announced live at the end of the masterclass, so make sure to stick around until the end to find out if you are the lucky recipient of this prize!
See you on the 4th!
ABOUT BFI FILM ACADEMY LABS
Save the dates for the future BFI Film Academy Labs:
1st August 2020
5th September 2020
More 2020 BFI Film Academy Labs dates will be announced soon!
Keep up to date on all the BFI Film Academy Labs 2020 activity.
Sign up to the Film Academy newsletter by emailing filmacademy@bfi.org.uk
Follow us on social media:
BFI Education supported by the Reuben Foundation
Competition Partner
Event Partners
Please note: this session will be recorded and event footage may be used on the BFI website and social platforms.