Description
Join Kristal of Sparkle Child and illustrator Rachel Gale at SEED in Frome for a wonderful workshop upSparkling a Tote Bag that you'll never want to lend to anyone else! Rachel will illustrate and personalise your tote while Kristal will provide all the sparkles. If hanging out with Kristal, Rachel and the sparkles wasn't enough you'll also receive a fabulous sparkly dangly decoration (with a retail value of £14) from Sparkle Child to add the finishing touch to your bag.
We will also be hosting a Sparkly Easter Egg trial on the same day throughout St Catherine's. £2 entry with all proceeds going to W.H.Y (We Hear You, Cancer Counselling charity) with a chocolate treat on completion and entry into a prize draw to win a Sparkle Child gift. Wow what a fantastic sparkly day.
This will all take place on
Saturday 6th April 2019
between 11am and 4pm
- We are running multiple sessions throughout the day with a maximum number of 4 people per session.
- Each session last approximately 30 minutes, perfect for little ones with short attention spans!

PLEASE NOTE:
Ages: 5 -155, children must be accompanied by an adult.
No experience required and all materials are included within the ticket price.
Refund Policy:
Due to commitments to our workshop leaders we can only offer refunds for cancelations up to 30 days before the event. Full details of our workshop T&C's can be found on our website, we advise reading this before purchasing your ticket.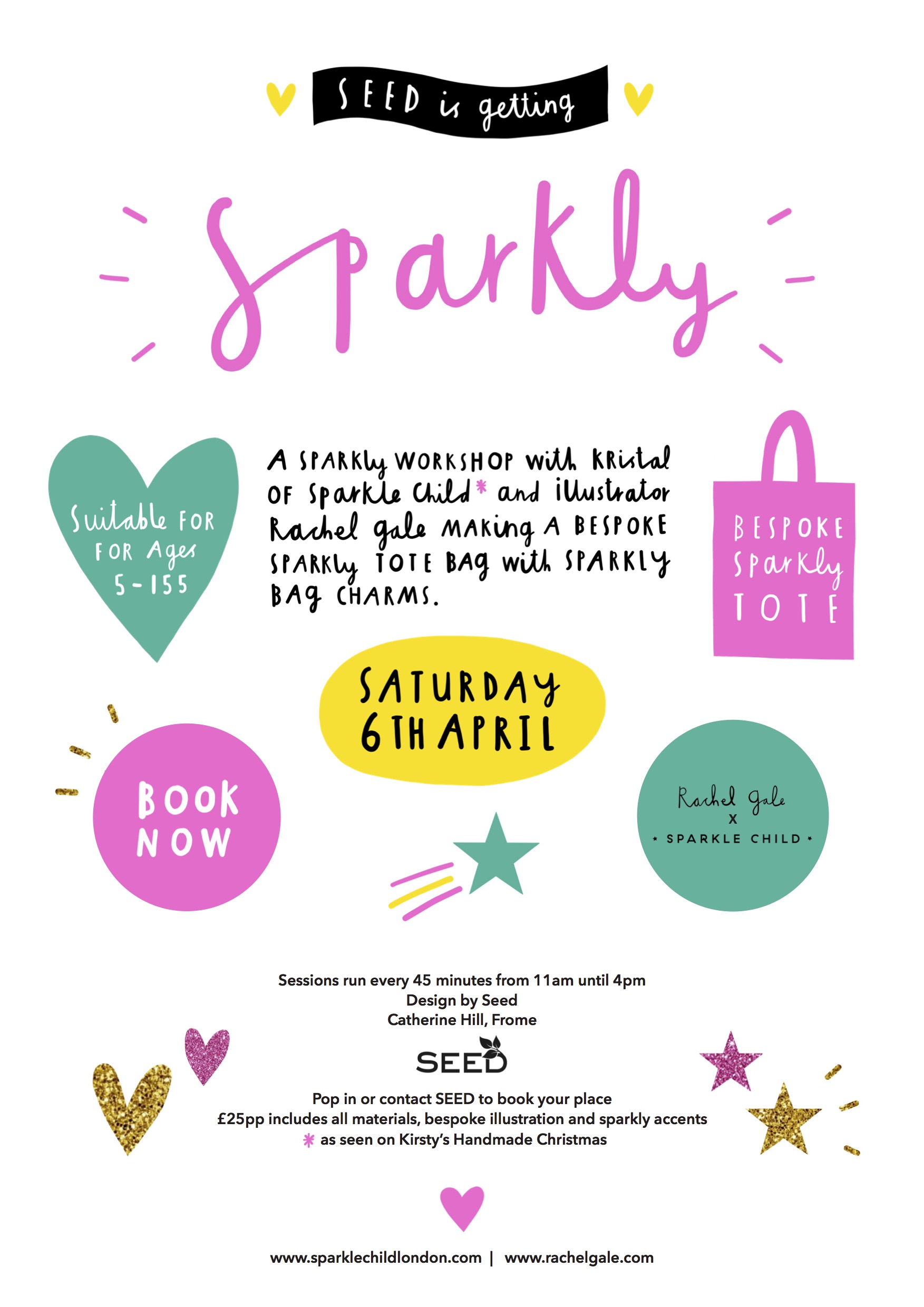 Kristal & Rachel: