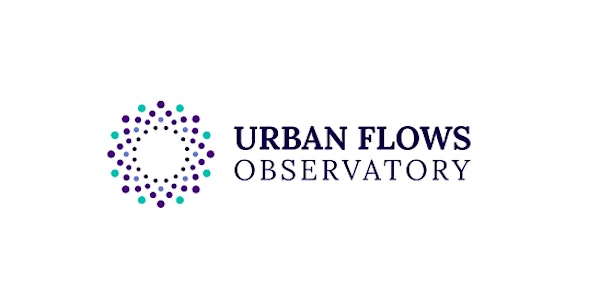 Urban Flows Observatory Sensor Build Competition: Final Pitching
Location
Arup & Partners
9th Floor, 3 St Paul's Place
Norfolk Street
Sheffield
S1 2JE
United Kingdom
Description
Come and join us for the final pitching event of the Urban Flows Observatory #sensorbuild competition!
Over the past two months, our nine competition entrants have been building prototypes of sensors that can capture data about how energy and resources flow through the city of Sheffield. They now face our panel of experts for the final pitch event, where they will show their prototype, demonstrate how it will capture data, and present how it could be scaled across the city. For the advanced stream entrants, we will also hear how their product could be commercialised.
Our winners will receive a fantastic prize package including a £500 cash prize, support for commercialisation (advanced stream only), and the chance to see their sensors located in Sheffield.
Each pitch is 2 minutes long and judges have 5 minutes for Q&A. There'll be an opportunity for you to meet the competition entrants and see their prototypes, as well as vote for your favourite in the Popular Vote category. We'll be providing pizza and beer, with big thanks to our event sponsors, Arup.
Event Schedule (subject to change)
17:30 - 18:00 Arrival, networking, drinks
18:00 - 18:10 Welcome from Dr Danielle Densley Tingley & intro to judging panel
18:10 - 18:30 Guest speaker keynote: Rick Robinson, Digital Property and Cities Leader, Arup
18:30 - 19:00 Novice pitching
19:00 - 19:30 Break for pizza and beer
19:30 - 20:10 Advanced pitching
20:10 - 20:20 Break for beers and for the panel to convene
20:20 - 20:30 Awards including the popular vote
Judging panel

Steve Jubb - Technical Lead, Urban Flows Observatory
Mark Gannon - Director, Business Change and Information Solutions at Sheffield City Council
David Moss - Digital Programme Manager, Siemens Research
Professor Daniel Coca - Head of Department, Automatic Control & Systems Engineering, University of Sheffield
Ogo Osammor - Lead Air Quality Officer, Air Quality, Monitoring & Modelling, City Growth Department