Description
Urban Mini Retreat London
Every New Year presents the opportunity for new beginnings but this is NOT another New Year resolution/goal setting event. The Urban MiniRetreat is a mini retreat that provides the space for you to take time out to relax, reflect and discover a new way of taking care of your body, mind and spirit.
Come to learn about self love, confidence, manifestation, health, nutrition and much more and we guarantee that you will leave feeling empowered, energised, with a renewed sense of trust and flow, ready to live an amazing year!
Expect a day full of inspiration, fun, connection, sharing and learning. We will start the day with Kundalini Yoga (don't worry this suitable for complete beginners and is designed to reconnect you to your inner power!). A nutritious breakfast will then be provided before we dive into practical teachings and exercises designed to give you a renewed zest for an empowered life.
You will learn:
How to use your MIND in the most POSITIVE way

How to feed your body for maximum ENERGY

The foods that give most VITALITY

How to never diet again and FEEL and LOOK GREAT

How to truly own SELF LOVE

Ways to increase your CONFIDENCE

A powerful way of MANIFESTATION

How to raise your VIBRATION
We look forward to welcoming you to this powerful day of transformation!

Registration 9am, event start 9.30am.

About your speakers:

Léa Vendrami
Life Coach, Speaker, Spiritual Activist and Founder of Spirituality Is Sexy TV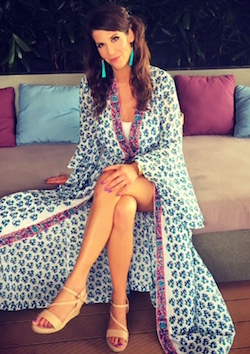 Léa is a Life Coach, Speaker and Spiritual Activist inspiring and guiding people to step into their own authentic power, shine brightly and live extraordinary lives by helping them connect with their highest selves and create both internal and external abundance.
She works with clients from all over the world, currently in the UK, U.S. the Middle East as well as Europe and is regularly contributing to the press such as Sunday People, Glamour, Love Sunday, sofeminine.co.uk and theidleman.com to name a few.
While she is living an extraordinary life today herself, she had to first overcome major challenges, such as addiction and a chronic eating disorder. Léa is an inspiring real life example of everything she teaches. With her contagious energy, positive attitude, sense of fun and love for the world, Léa will make you smile and fall in love with life.



Valentina Mina
Health and Lifestyle Coach, Speaker and Founder of The Good Habit Challenge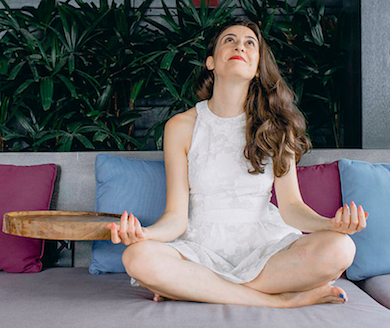 Valentina is passionate about empowering people to take charge of their health and improve their quality of life, energy levels and overall wellbeing through simple food and lifestyle choices. Having struggled for years with food addictions and yoyo dieting, she finally found balance between her love for food and a healthy body and mind. Today she transforms people's lives by helping them create a healthy lifestyle that serves them in every area of their lives.
Valentina studied holistic health and nutrition and focuses on maximising the physical, mental and emotional state to achieve ones goals and dreams and live a fulfilled life. She believes that health and wellbeing is a personal affair and guides her clients to discover what works for them to be truly healthy and happy.