URUBU Dance Tribe presents: DRUM MANTRA - LIVE Ecstatic Dance + Cacao + Gon...
Description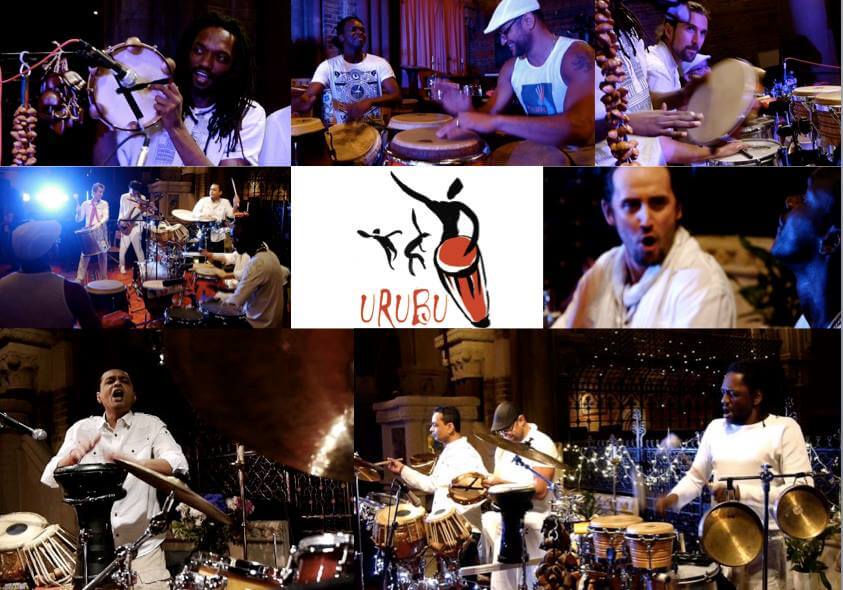 We are excited to announce that our pioneering live music, ecstatic dance journey is back on Saturday, October 12th 2019
a 3-hour Live music Ecstatic Dance experience featuring our master Afro-Brazilian percussionists + Cacao Ceremony + Gong Bath /Sound Healing Journey
2019 marks 10 years of our community ecstatic dance & movement meditation events! Come and Celebrate with us!
Here is the video from our 10-year anniversary celebration to give you a little taste of the journey: https://www.youtube.com/watch?v=WwM2H2OJpHE
Join us for this very special Live Music Ecstatic Dance / Conscious Rave event featuring our outstanding Afro-Brazilian percussionists, plus* Raw Cacao + Sound Journey and More! You're gonna love it!
Come Dance your Freedom - Ignite your Creativity - Open Your Heart!
ECSTATIC DANCE LONDON & URUBU Dance Tribe presents:
DRUM MANTRA - LIVE ☆.¸¸.•´¯`♥
Join our resident band the URUBU Collective, for an evening of live music, dance, meditation in celebration of life in London.
Featuring URUBU's amazing Brazilian Master drummers:
Alua Nascimento (Stomp), Oli Savill (Jamiroquai/Basement Jaxx), Jansen Santana & Sam Alexander
Plus: a beautiful Sound Journey with Seth Newman
So you are invited to dance your body Electric with amazing live music for 2 1/2 hours (7:30-10) then lay down and receive a gorgeous Gong Bath/Sound Healing Meditation
Join our ecstatic dance tribe on meetup: https://www.meetup.com/london-ecstatic-dance
Our youtube videos:
Cacao Dance Tribe https://youtu.be/PGC7pkS9sHU
What is Drum Mantra? https://youtu.be/WoUyu7-x1is
A taste of Drum Mantra https://youtu.be/Z24qFGWByDo
Urubu @ Festival of Life https://youtu.be/rh0mbrlQKkI
Another Taste of Drum Mantra https://youtu.be/we0bVCp049U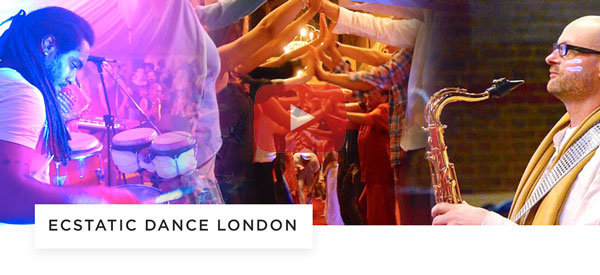 Upcoming events for your Calendar!!
Cacao Dance Tribe "the Camden Sessions" - Friday night Cacao & Ecstatic Dance Please Book Here
Bioenergetic Alchemy - Friday Night BodyMind integration Class Each week, there will be a Bioenergetic Alchemy™ drop-in class. using the 4 elements – Earth, Water, Fire and Air as a map. Please Book Here
Aerial Relaxation Pods - London's first multi-sensory, aerial relaxation experience with Live ambient music, colour therapy and aromatherapy and featuring our sky-blue silky Aerial Hammocks Please Book Here
DRUM MANTRA is the call to dance. Through the medium of rhythm, and with the power of the Drum, we turn our attention inwards towards this body, these feet, this earth. Breath by breath arriving into our human experience, here now, here now.
This will be a beautiful & powerful evening of conscious dance, featuring outstanding professional musicians assembled for your dancing delight.
The evening will end with a Crystal Singing Bowl and GONG bath where you're invited to just lay down and let the sounds wash over you. Its incredibly relaxing and a fantastic way to end an evening of ecstatic dance! Please bring a blanket so that you are warm and cozy!!
"Global music phenomenon the URUBU Collective has taken London by storm with their monthly ecstatic dance events!! URUBU delivers a captivating blend of exotic improvisational world grooves from ambient, meditative piano & vocal pieces through to high octane Afro-percussion. Expect tribal wildness and beautiful songs, Gongs, sound healing and more. You're gonna love it!" - Time Out
When? October 12th 2019 7:00-10:30 pm
Where? Unity Unitarian Church, 277A Upper St, N1 2TZ
What to bring?
- Loose comfortable clothing suitable for dance/movement
- a reusable water bottle (you can refill at the venue)
- Yoga mat and blanket for the sound journey (Essential!)
The small print, always read the small print!
– Dancers enter at their own risk. Urubu School of Transformational Arts accepts no responsibility for spontaneous joy, open-heartedness or sore cheeks from too much smiling.
– We do not refund tickets. Any questions, please contact us directly: urubu@mail.com
– Waste is not cool – please remember to BYO reusable water bottle!