US - ISRAEL MedTech event - February 2

Thursday, 2 February 2017 from 09:00 to 15:00 (PST)
Event Details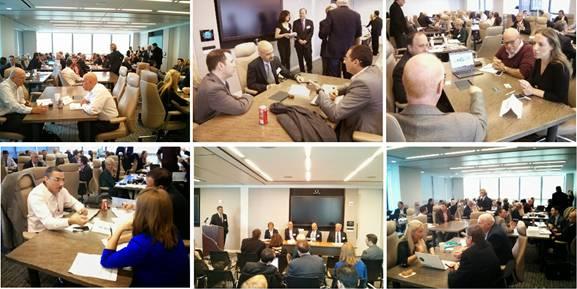 With over 500 Israeli Startups presenting in our global events, our conferences is one of main stage to interact with major decision makers around the world and penetrate those markets.

Join us at the 23th 'US – ISRAEL Technology event' on February 2nd 2017, Short pitches, demos and plenty of opportunities, this session should give you an insight into what's hot in Israeli innovation.

When six of the ten companies on Forbes' "Top 10 Health Tech Changing the World" are Israeli, it's fair to say that Israel is not only the Startup Nation, but the Health Tech Nation as well. Israeli technologies overwhelmed the list not only with the variety of life-saving applications, but their ingenious and innovative way of doing so as well
According to the PwC Israel 2015 Hi-Tech Exit Report, mergers and acquisitions accounted for $7.2 billion in 2015, 44 per cent more than the preceding year. Total initial public offerings in the life science sector went up from $1.3 billion in 2013 to $3.6 billion last year
Israel boasts the world's highest concentration of high-tech startups per head and almost 1,000 new companies are launched there every year*. Venture investments in Israel-based companies have not only increased in the number of deals – with a near 40% rise quarter on quarter, but they have more than tripled the total amount invested in Q1 of 2015. 
This dramatic rise in investment has fueled an Israeli startups and has firmly established the region as one of the world's hottest centers for online and internet technology innovation and development. 
Selected delegates will present the latest in Israeli MedTech technology : We expect the upcoming event to provide a great opportunity to identify breakthrough solutions. 
 
1# Session
09:00 – 09:15 Registration & Networking  
09:15 – 09:30 Welcome remarks
                      Mr. Michael J. Torosian, Partner - Pillsbury Winthrop Shaw Pittman LLP 
                      Mr. David Hava, CEO - MIW
09:30 – 10:00 Israeli companies presentations
10:00 – 12:00 One-to-one meetings

2# Session  
12:00 – 12:15 Registration & Networking
12:15 – 12:30 Welcome remarks
                      Mr. Michael J. Torosian, Partner - Pillsbury Winthrop Shaw Pittman LLP 
                      Mr. David Hava, CEO - MIW
12:15 – 12:30 Israeli companies presentations
12:30 – 15:00 One-to-one meetings
15:00 End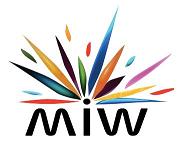 Sponsored by :

Pillsbury is a full-service law firm with an industry focus on energy & natural resources, financial services including financial institutions, real estate & construction, and technology. Based in the world's major financial, technology and energy centers, Pillsbury counsels clients on global business, regulatory and litigation matters. We work in multidisciplinary teams that allow us to understand our clients' objectives, anticipate trends and bring a 360-degree perspective to complex business and legal issues—helping clients to take greater advantage of new opportunities, meet and exceed their objectives, and better mitigate risk. This collaborative work style helps produce the results our clients seek.
What Sets Us Apart

The vision to see opportunities where others may see only obstacles. Passion for our work and an unshakable dedication to your interests and needs. Lawyers who are authorities in their fields working in collaborative teams known for exceptional performance. Shared conviction that open, straightforward communication is essential to earning your trust. An ethical foundation based upon helping our clients, our employees and our communities.
International Capabilities
The needs of Pillsbury's clients are often international in scope. To meet those needs, Pillsbury's U.S. and international offices form a fully integrated network that advises clients doing business around the globe. As a result, nearly one-third of our work touches overseas.
When & Where

Pillsbury Winthrop Shaw Pittman
4 Embarcadero Center
22nd Floor
San Francisco, USA CA 94111-599


Thursday, 2 February 2017 from 09:00 to 15:00 (PST)
Add to my calendar
Organiser
With our global affiliates network spanning two dozen countries, and our sustained track record of generating dazzling business opportunities for our clients, MIW stands proud as the leading pathfinder for Israel's thriving technology industry.
We're movers and shakers, passionately pursuing every lead both at home and overseas with a dynamic, goal-oriented approach. Our strength lies in bringing together the world's most groundbreaking technologies - and those who will benefit from them the most.