US - ISRAEL Technology event (San Francisco)

Wednesday, 31 January 2018 from 12:00 to 18:00 (PST)
Event Details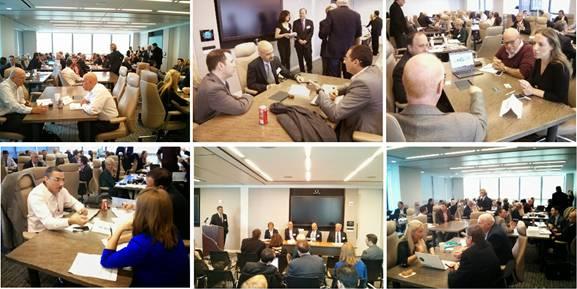 With over 500 Israeli Startups presenting in our global events, our conferences is one of main stage to interact with major decision makers around the world and penetrate those markets.

Join us at the 'US – ISRAEL Technology event' on Janyary 31th 2018, Short pitches, demos and plenty of opportunities, this session should give you an insight into what's hot in Israeli innovation.

Israeli innovation is a role model for the entire world. Delegations from around the globe frequent Israel on a regular basis to learn about the wonderful local innovation eco-system and to understand how a small country of only 8.5 million people has succeeded in becoming a world leader in this field. 
Pioneering Israeli technological innovation, the dimensions of which in relation to the total economy are exceptional, has justifiably earned us the name 'Start-up Nation'. Indeed, this is the very nature of Israeli society – innovative, entrepreneurial, and confident in its ability to lead and change the reality in which we live. 
In the first half of 2017, Israeli startups raised $2.17B in 168 rounds, a significant growth of 17% in the amount of money that was raised compared to the second half of 2016. 
Selected delegates will present the latest in Israeli technology innovation: We expect the upcoming event to provide a great opportunity to identify breakthrough solutions. 
1# Session
12:00 – 12:15 Registration & Networking  
12:15 – 12:30 Welcome remarks
                      Mr. Michael J. Torosian, Partner - Pillsbury Winthrop Shaw Pittman LLP 
                         Mr. David Hava, CEO - MIW
12:30 – 13:00 Israeli companies presentations
13:00 – 15:00 One-to-one meetings

2# Session  
14:45 – 15:00 Registration & Networking
15:00 – 15:15 Welcome remarks
15:15 – 17:00 One-to-one meetings
17:00 – 18:00 Networking Cocktail
18:00 End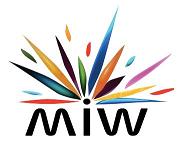 Sponsored by : 

Pillsbury is a full-service law firm with an industry focus on energy & natural resources, financial services including financial institutions, real estate & construction, and technology. Based in the world's major financial, technology and energy centers, Pillsbury counsels clients on global business, regulatory and litigation matters. We work in multidisciplinary teams that allow us to understand our clients' objectives, anticipate trends and bring a 360-degree perspective to complex business and legal issues—helping clients to take greater advantage of new opportunities, meet and exceed their objectives, and better mitigate risk. This collaborative work style helps produce the results our clients seek.
What Sets Us Apart

The vision to see opportunities where others may see only obstacles. Passion for our work and an unshakable dedication to your interests and needs. Lawyers who are authorities in their fields working in collaborative teams known for exceptional performance. Shared conviction that open, straightforward communication is essential to earning your trust. An ethical foundation based upon helping our clients, our employees and our communities.
International Capabilities
The needs of Pillsbury's clients are often international in scope. To meet those needs, Pillsbury's U.S. and international offices form a fully integrated network that advises clients doing business around the globe. As a result, nearly one-third of our work touches overseas.
When & Where

Pillsbury Winthrop Shaw Pittman
4 Embarcadero Center
22nd Floor
San Francisco, USA CA 94111-599


Wednesday, 31 January 2018 from 12:00 to 18:00 (PST)
Add to my calendar
Organiser
With our global affiliates network spanning two dozen countries, and our sustained track record of generating dazzling business opportunities for our clients, MIW stands proud as the leading pathfinder for Israel's thriving technology industry.
We're movers and shakers, passionately pursuing every lead both at home and overseas with a dynamic, goal-oriented approach. Our strength lies in bringing together the world's most groundbreaking technologies - and those who will benefit from them the most.