A financial opportunity that's utilizing professional negotiators to help bring money back into your pocket.
About this event
(US ONLY) Make Your Bills Smart - Online Presentation Experience
Welcome to the make your bills smart event, where you will embark on a journey to hear how thousands are utilising a new legal way to save on their bills and bring money back into their pockets!
How is that possible, you ask? Well, we believe that the more good you send out into the world, the more will return to you in kind. The act of giving is such a powerful action that can really help to change the lives of so many around the world, including your own.
This philosophy is deeply integrated into how the team behind it all, works on your behalf to get as much of your money back to you as possible.
If you have ever searched for a way to increase the flow of money coming in and in turn bring some Zen back into your household, then this is a meeting that you do not want to miss out on!
Start the first step in your journey today, register to view an online interactive 10min presentation to hear more on how you can make your bills smart and change your life as you know it!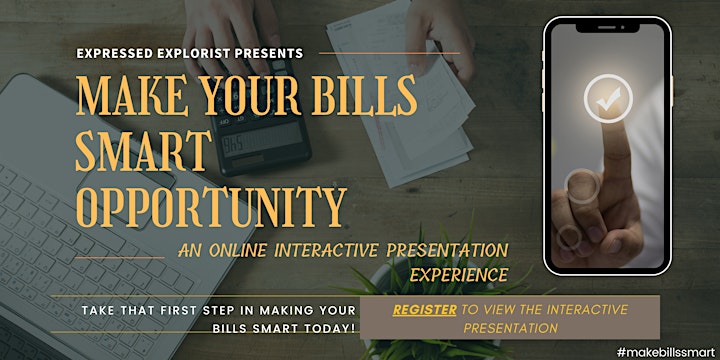 Organiser of (US ONLY) Make Your Bills Smart - Online Presentation Experience
My name is Nakima (known by my nickname Kim online), and I am the face behind Expressed Explorist.
I'm a serial Digital Entrepreneur, Expression Influencer & Blogger, and Travel Enthusiast.
The events held on this platform are to enable others who are searching for something more in life, to view opportunities that will aid them in creating a more fruitful lifestyle for themselves and their family.