USAID Training Course

Wednesday, 11 January 2017 at 08:45

-

Friday, 13 January 2017 at 17:30 (GMT)
Event Details
**DISCOUNT AVAILABLE**
Book 4 or more people from the same organisation and receive a 10% discount!

The significant changes in rules and regulations set by the US Government in 2014 are now applicable for your organisation. Both USAID (through 2 CFR 200 and 2 CFR 700) and State (through 2 CFR 600) have put out their new guidelines. We are pleased to confirm dates for our popular USAID recipient training course, organised to help you with the challenges in effectively meeting your new reporting requirements.
Why attend?
● Requirements for international NGOs in receipt of USAID funding are now more complex and demanding. The US Government expects recipients and sub-recipients to be compliant with the new guidelines which your auditors will be testing for compliance.

● Not just theory but practical examples throughout - this training programme led by Doug Franke of SustainAbility Africa, takes an in-depth look into the requirements of working with USAID grant funding providing critical information and practical real-life examples of how to comply with the new guidelines.

● This course will enable you to get on track with compliance in just a few days. You will have an opportunity to discuss the new rules and how to transition to the new regulatory environment. Attendees will leave with comprehensive knowledge of the new guidelines and key points on how to prepare for an efficient and effective audit.

Certification of at least 16 CPE hours (24 if you attend both courses).

We look forward to seeing you at this event. Previous courses have been extremely popular so book your place now to avoid disappointment.
...................................................................................................

11 - 12 January 2017 (09.00am - 17.30pm)
US Government compliance 2016 and beyond
Bring your staff up-to-date for your USAID audit in just two days!
The popular two-day course has now been completely updated with the newest guidance from the US Federal Government as well as its various agencies. This course will bring your technical, financial, internal audit, M&E and compliance staff right up-to-date on what they must do to comply with the guidelines and be ready for the USG or "Yellow Book" audit.

There are now new responsibilities for performance reporting, internal controls, sub-recipient management, procurement and other areas that must be understood to meet your agreement requirements. 

While USAID is still interpreting exactly how to implement some of these rule changes for Non-US organisations, it would appear that both prime and sub-recipients have the option to elect to receive the new 10% de minimis (indirect costs), under 2 CFR 200.414 (f), and this course includes an exercise of how to transition to the 10% environment.

Cost:
£650+ VAT
16 CPE credit hours

...................................................................................................

13 January 2017 (09.00am - 17.30pm)
Internal controls under the revised 'Greenbook'
Understand the how-to's of the revised Greenbook in one day!
The new federal guidance clearly states that "The recipients must: (a) establish and maintain effective internal control over the federal award that provides reasonable assurance that the organisation is managing the federal award in compliance with federal statutes, regulations, and the terms and conditions of the award. These internal controls should be in compliance with guidance in "Standards for Internal Control in the Federal Government," (also known as the "Green Book") issued by the Controller General of the United States or the "Internal Control Integrated Framework."

This course will provide a detailed overview of the Greenbook, including :
●     How it is structured
●  How to implement the standards
●  How to handle real-life compliance challenges

The course will provide practical examples throughout. Regardless of your organisation's existing internal control environment, this course will enable you to better understand how to ensure your organisation is equipped with the knowledge and know-how to operate efficiently, effectively and compliantly.
Cost:
£375+ VAT
8 CPE credit hours

Alternatively, you can attend the full 3 day course for £950+VAT.
(The cost of training is an allowable cost under USAID regulations.)
Each day will include multiple refreshment breaks, including drinks and snacks and a light buffet lunch will also be provided.
...................................................................................................
About the trainer:
Doug Franke - Practising and licensed US CPA & Managing Director of SustainAbility Solutions Africa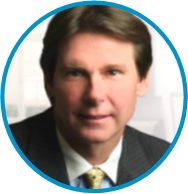 Doug has over 35 years of experience working with the US
 Government rules and regulations. He assists dozens of USAID and
 CDC recipients with compliance and is also the managing audit
 partner on USG Yellow Book audits which SSPC conducts around the
 world. SustainAbility Solutions Africa (SSA), is a specialist consulting
firm that assists international and local donors, foundations and their recipients.
...................................................................................................
How to get to the venue:
Rail 
The nearest rail stations are St Pancras International and King's Cross – both are approximately 10 minutes walk away from the venue.

Tube
King's Cross St Pancras is the nearest station, and has access to the Victoria, Northern, Piccadilly, Circle, Metropolitan and Hammersmith & City lines. King's Cross St Pancras is approximately 10 minutes walk away from the venue. Euston, Caledonian Road and Angel underground stations are all also just a short bus journey away.

Bus
The 17, 91 and 259 bus routes all pass by NCVO. The 390 route passes down York Way, a short walk from the venue.

Car
There is a small number of parking bays on site for Blue Badge holders (please note, these must be booked in advance). There are parking meters in the surrounding streets but these are time limited and expensive – we would therefore recommend using public transport facilities instead of coming to the venue by car.

Bike
Bike racks are available in the venue courtyard – please be aware that bicycles are left there at your own risk, and the venue accepts no responsibility for them. There are also Santander Cycles docking stations nearby.

International
For international delegates, there are direct links from St Pancras to Heathrow and Gatwick airport.

Accessibility
The venue provides full wheelchair access and hearing aid loops. If you have any particular requirements, please let us know in your booking form.
...................................................................................................
No longer able to attend?
If you can no longer make it to the seminar, please do let us know! Just send us a quick email to events@sayervincent.co.uk - or you can cancel your place yourself through your Eventbrite account. 
...................................................................................................
Any other questions?
If you have any other questions about this event, please do not hesitate to contact us on 0207 841 6360 or events@sayervincent.co.uk
When & Where

National Council for Voluntary Organisations
Regents Wharf, 8 All Saints Street
N1 9RL London
United Kingdom


Wednesday, 11 January 2017 at 08:45

-

Friday, 13 January 2017 at 17:30 (GMT)
Add to my calendar
Organiser
Sayer Vincent is an award-winning audit and advisory firm with a social purpose. Established over 30 years ago we provide a full range of audit, assurance, tax and consultancy services targeted exclusively at charities and other social purpose organisations. As well as being commercial accountants, our team has in-depth knowledge of governance and management and we provide assurance that organisations are managing their resources effectively. With over 30 years' experience in the charity sector, we have practical knowledge of the issues you face.

Sayer Vincent offers one of the most comprehensive charity seminar programmes of any UK audit firm. Our training is specifically tailored to support the development of trustees and finance teams working in charities and other social purpose organisations. We run a wide range of events across London and Birmingham. We also offer bespoke in-house training delivered in the comfort of your own office. Contact us if you would like us to run one of our sessions for your team or require a training session tailored to meet your specific needs.