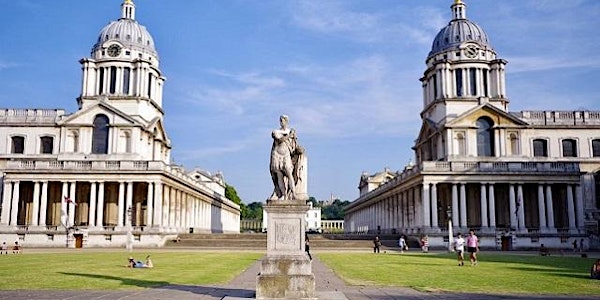 Use PivotTables and nested IF functions for advanced data analysis
Join us online and learn how to use PivotTables, nested IF functions, HLOOKUPs for advanced data analysis and enhance your Excel expertise
About this event
Workshop Topic: Use PivotTables, Nested IF functions, HLOOKUPs for advanced data analysis
Microsoft Excel is a powerful tool and has significant benefits for those in business, for example, the ability to calculate sales effortlessly, or take complex data and present it simply as graphs, or undertake advanced analysis of information using PivotTables
Many businesses have used Excel for their business tasks because it saves time and money, thanks to the numerous options for storing and analysing data along with features that allow you to automate Excel to do repetitive daily tasks.
If you are looking for a way to streamline your business, then using Excel is up there as one of the best options.
Excel, in particular, is one of the best tools you can use to track and report on sales for your business.
Attend this workshop to see how you can begin to use Excel proficiently to drastically reduce the time spent on financial activities you carry out. The workshop will then move onto show how you can use PivotTables, nested IF functions & HLOOKUPs for advanced data analysis that can help with your business operation.
What would you learn?
This workshop will enable you to:
− create formulas and use functions such as IF and OR statements, and HLOOKUP to calculate your business finances
− create a range of charts to suit the way in which you present data to an audience
− create PivotTables that enable you to view and process your data to suit your requirements
Who should attend?
• Business owners
• Senior leadership roles (e.g. CEOs, Directors, Managers)
• Team Leaders
• Project Managers
Speaker Profile: Janet Shockness from Harley J Associates
This workshop will be delivered by Janet who is the founder and director of Harley J Associates, and an accredited PRINCE2 trainer. She has worked for 14 years within education and training and so has considerable understanding of the teaching environment. She possesses a wealth of project, information technology and consultancy experience which enables her to expertly assist delegates to grasp complex skills and concepts in a straightforward and engaging way, using clear teaching techniques.
This event is part of our regular series of events to be held on Zoom, bringing together multidisciplinary researchers from the University, experienced industry practitioners and companies, to share their insights, discover new opportunities and connect with potential partners.
At each workshop, we will invite one or two keynote speakers to give a presentation on a topic that will help you learn some practical skills and tips that you can apply directly in your business operation. We will cover a wide range of topics from Social Media Marketing to Accessing Finance etc.
You will also get to know some funding opportunities open to small, medium and large enterprises that will help you innovate for your business growth.
All our workshops are free to attend. But places are limited to ensure effective learning and networking for attendees. Please register via Eventbrite for each event.
If you are keen to attend but the tickets are sold out, please register and you will be notified of future events from the University of Greenwich.
Drop us an email at c.tao@gre.ac.uk to sign up to our mailing list for the latest news on events and funding opportunities or if you have any questions.