Use your skills to prepare young people for the future world of work
Description
Become an Enterprise Adviser: partner with a school to shape their future careers strategy
When: 8:30am – 10:30am Monday 3 June
Where: London's Living Room at City Hall, The Queen's Walk, London SE1 2AA
Are you a senior level HR or business professional interested in changing employment practices and improving talent pipelines? Is your organisation concerned about social mobility and diversifying your work force? Are you looking to give back and use your skills and expertise to inspire young people?
The CIPD is running a FREE breakfast event at City Hall where you can find out about the Enterprise Adviser Network which is enabling leaders from the world of work to tackle these challenges. The social mobility programme is delivered in conjunction with the Mayor of London and The Careers & Enterprise Company, and connects leaders from the world of work with a local school or college.
The event:
Find out more about the role of an Enterprise Adviser, from the people already involved in the network and take your first steps towards becoming an Enterprise Adviser on the day.

Network with other senior leaders, existing Enterprise Advisers, and key speakers from The Careers & Enterprise Company, CIPD and Team London, the Mayor's volunteering team.

Learn how the expanding Enterprise Adviser network is helping businesses to connect with schools and young people in every London borough.
Could you be our next Enterprise Adviser?
Drawing on your experience, you'll be working at a senior level, helping to shape and drive forward a school or college's careers strategy.

You'll have an established network and willingness to forge new connections whilst acting as a champion for business engagement with young people.
This is a fantastic development opportunity for emerging leaders in your teams, so please do feel free to share it.
We look forward to meeting you on 3rd June. In the meantime you can read more about the role here. If you have any queries, please contact enterpriseadvisers@cipd.co.uk
Many thanks
---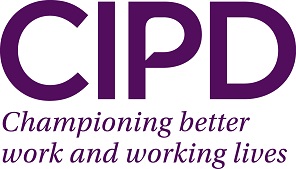 Professional photography and video production may be taking place at the event, and these images may be used on future promotional materials for CIPD. Please note that by attending the event, you are giving your consent for your image to be used on any CIPD promotional materials.