Using green infrastructure to facilitate inward investment
Description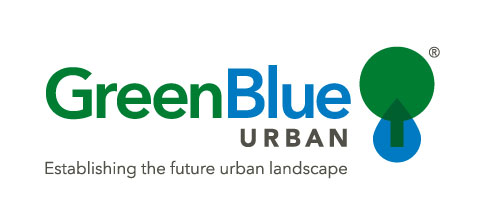 This is a CPD Semimar aimed at Local Authority colleagues and Partners across Worcestershire
Using Green Infrastructure to facilitate inward investment and urban regeneration
The aim of this seminar is to give non Green Infrastructure
professionals a fresh look at the benefits and services provided by urban green
infrastructure, and how it could be a new approach in attracting investment.
The traditional approach to promoting investment is to improve local infrastructure, such as roads, transport links and access to up to date technologies -all of which are obviously important! However, with the economic downturn of 2008 and the radical change with how people now shop, work and live, how do smaller town's and cities compete for the necessary inward investment to improve local facilities?
Many town and cities around the world have started to use Green Infrastructure (GI) to facilitate inward investment and regeneration. The 'High Line' park in central New York is a great example of how, through well designed urban GI, significant economic benefits and inward investment can follow. A once disused 1930's train line earmarked for demolition is now is a top tourist attraction in New York, attracting 4 million tourists each year and improving the local economy by $900 million. Businesses along the High Line are now thriving.
Studies at the University of Washington have researched and documented how trees and urban green infrastructure provide a number of benefits, in terms of consumer experiences of business districts. Consumers reported willingness to pay more for parking in landscaped car parks, a willingness to pay an average of about 11% more for goods in a landscaped business district than a non landscaped district, with this figure being as high as 50% for convenience goods. In addition, businesses and consumers were found to favour business districts with good landscaping. The quality of landscaping along approach routes to business districts has also been found to positively influence consumer perceptions (Wolf, 2000).
Who should attend the seminar?
Professionals charged with the regeneration of towns and cities such as planners, designers, developers and highways professionals.
Speakers
Keith Sacre, Arboriculture and Urban Forest Director at Barcham Trees, Howard Gray from GreenBlue Urban and Anne Jaluzot, Green infrastructure planning consultant.
Timetable
10.00am Registration and morning coffee
10.20am Introduction to the day
10.30am Keith Sacre – Benefits of Urban Green Infrastructure
11.30am Howard Gray - Maximising Development through Innovative Integration
12.15pm Lunch (please indicate any dietary requirements when you RSVP)
12.45pm Anne Jaluzot – Using Green Infrastructure for Urban Regeneration. Case studies and examples of how this has been achieved in the UK and Europe
2.15pm Questions with the Speakers
2.30pm Finish
This event has been kindly sponsored by Green Blue Urban and organised by Wyre Forest District Council.