Using Impact Studies to Determine Substance Prevention Strategies

Tuesday, 12 September 2017 from 12:30 to 16:30 (BST)
Event Details
Choosing the right prevention and early intervention programme is important when it comes to young people and children and evidence helps to establish what types of intervention are most effective and which programmes will have a positive impact on the lives of beneficiaries.
This seminar will examine three things:
the prevalence, nature and challenges of New Psychoactive Substances (NPS)

the importance of evidence-based practice and the use of the CAYT virtual library

the use of targeted early intervention to

identify and support vulnerable young people in ways that elicit positive attitudinal and behavioural changes – an insight into the RisKit and Mind and Body programmes
Learning Outcomes
Giving a focus to NPS, this workshop is designed to enable you to gain knowledge and skills to confidently and competently evaluate the evidence for substance use prevention and early intervention. By the end of the day you will understand how research and evidence is informing current practice in the growing world of NPS and will know how to access and use the CAYT virtual library and other Mentor resources, to help make informed decisions about effective programmes and which practices are most appropriate in which circumstances and for which individuals.
New Psychoactive Substances: Prevalence, Nature and Challenges
This team, comprising of three senior Criminology lecturers from Manchester Metropolitan University, were commissioned by Manchester City Council to carry out research on the extent and nature of New Psychoactive Substances (NPS) - previously known as legal highs - within the city. The findings will be used by the council to inform service provision within Manchester. This ongoing study also centres on identifying what support and education is needed around NPS use and what improvements can be made to service delivery
RisKit' and 'Mind and Body': early intervention support for adolescents
Nick Hitmott and Rick Bradley from Addaction will give an introduction to two programmes that identify and support vulnerable young people, the presentation will highlight ways to work with adolescents involved in substance use, self-harm and a range of other risk-taking behaviours. We will look at the evidence-base for each programme, discuss current delivery and explore the programme elements that have been shown to elicit positive attitudinal and behavioural changes for participants.
The Speakers

Paul Gray
Manchester Metropolitan University
Paul has been a Senior Lecturer in Criminology at Manchester Metropolitan University since 2011. In the 15 years prior to that, he was primarily involved in conducting applied criminological research, managing and contributing to numerous small and large scale, multi-method evaluations for a wide range of funders - including the Home Office, the Youth Justice Board, the Welsh Assembly Government, and the Ministry of Justice. He has authored or co-authored numerous journal articles and research reports on a wide range of topics including, for example: youth justice; the resettlement of offenders; substance misuse; youth engagement; supported housing; and anti-social behaviour.

Rob Ralphs
Manchester Metropolitan University
Rob Ralphs is a Senior Lecturer in Criminology and co-convenor of the interdisciplinary Substance Use and Addictive Behaviours (SUAB) research group at Manchester Metropolitan University.  His 20 years of research and expertise spans both substance use and drug markets including school surveys of drug use, research exploring the barriers to employment for ex-problematic drug users funded by the UK Drug Policy Commission, and the largest in-situ study of clubbers in the UK. His current research is focused on emerging drug trends, in particular, the consumption of new psychoactive substance (NPS) and image and performance enhancing drugs (IPEDs).  Rob has recently completed an ethnography of IPED use in a North West gym.  He is currently undertaking research funded by Manchester City Council's Community Safety Board exploring NPS prevalence and markets, specifically synthetic cannabinoids (AKA Spice) use amongst the homeless, the street markets that facilitate this, and 'chemsex' (men who have sex with men and engage in the use of crystal meth, mephedrone and GBL/GHB).  Rob's interest in drug markets emerged from the three-year ESRC funded 'Youth Gangs in an English City: Social Exclusion, Drugs and Violence' study for which he was lead researcher.  Now, with over a decade of gang focused research experience, he is widely regarded as one of the leading UK gang experts.  More recently, he has published research exploring prison NPS markets (see: 'Adding Spice to the Porridge: The development of a synthetic cannabinoid market in an English prison.' in the International Journal of Drug Policy).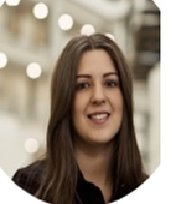 Anna Norton
Manchester Metropolitan University
Anna is an associate lecturer at the University teaching on criminology and methods units. She has performed extensive research into new psychoactive substances and the affect these substances have on an individual's health and wellbeing and offending behaviour. Her doctoral research explored the challenges these substances pose to service provision, commissioners and policy makers. Recently Anna co-published an article entitled 'Adding Spice to the Porridge: The development of a synthetic cannabinoid market in an English prison' published in the International Journal of Drug Policy.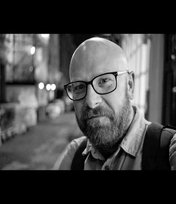 Nick Hitmott
Early Intervention & RisKit Lead, Young Addaction
Nick is the Early Intervention and RisKit lead for Young Addaction. Nick has been part of the Addaction team since 2010 and his previous roles have included Team Manager at Bromley Young Persons' Drug and Alcohol Service and group work with children of substance misusing parents. Nick is the co-chair of the Drug Education Practitioners Form (DEPF). Prior to working in the drug and alcohol sector Nick spent ten years in specialist provisions supporting young people with emotional and behavioural difficulties. Nick's area of expertise include Early Intervention and Harm Reduction and he takes a keen interest in drugs policy both in the UK and internationally. You can follow Nick on Twitter: @EI_YPS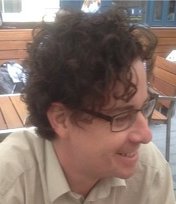 Rick Bradley
Operations Manager – Mind and Body, Addaction
Rick is the Operations Manager of the 'Mind and Body' programme which works with young people around self-harming behaviours. He works for Addaction, a national charity working to support people around mental health as well as drug and alcohol use. Rick is a passionate advocate of early intervention support for young people, encouraging open discussion of issues before they become more problematic. Rick also leads Addaction's work around new psychoactive substances and has delivered many presentations and training sessions for professionals at both local and national levels. Rick was part of the 'Education and Prevention' sub group which informed the expert panel's advice to the UK Government on how to respond to NPS trends. He also helped to develop the Home Office resource pack for educators on this topic and sits on PHE's national clinical group that monitors these substances. You can follow Rick on Twitter: @RickBrad1ey
Do you have questions about Using Impact Studies to Determine Substance Prevention Strategies?
Contact Mentor-ADEPIS
When & Where

Manchester
Manchester Metropolitan University
70 Oxford Street
M1 5NH Manchester
United Kingdom


Tuesday, 12 September 2017 from 12:30 to 16:30 (BST)
Add to my calendar
Organiser
Mentor-ADEPIS
The Alcohol and Drug Education and Prevention Information Service (ADEPIS) was established in 2013 by the prevention charity Mentor UK to share information and resources with schools and practitioners working in drug and alcohol prevention.
ADEPIS is publicly acknowledged as the leading source of evidence-based information and tools for alcohol and drug education and prevention for schools. In 2015 the ADEPIS project was expanded to include the Centre for Analysis of Youth Transitions (CAYT), providing expert advice and a database of case studies for evidence-based prevention programmes.
The resources we have produced draw on more than 20 years of work in the prevention field, including eight years of work with the Drug Education Forum, which supported local authorities and schools to implement best practice in drug education.
In 2017, ADEPIS was recognised by UNESCO, UNODC and WHO as a "prime example" of best practice in alcohol and drug education.
ADEPIS is funded by Public Health England and the Home Office.
Using Impact Studies to Determine Substance Prevention Strategies