This introductory webinar explains how the concept of Mental Fitness can provide a simple framework to boost wellbeing and performance
About this event
This introductory webinar presentation explains how the concept of Mental Fitness can help people and organisations normalise mental health conversations and provide a simple framework to boost wellbeing and performance at home or at work.
The webinar (delivered on Zoom) presents a simple 4 part framework informed by the research of Psychologist Paula Robinson, and is based on evidence-based theory and strategies from Posiitve Psychology, Social Learning Theory, Emotional Regulation, Resiliency, Self-Deternmination Theory (SDT) , and attention and awareness theories (i.e mindfulness).
Topics covered on this webinar:
What is Mental Fitness and why is it important
The benefits of having good vs poor mental fitness
Why talking about Mental Fitness as opposed to Mental Health is often more helpful
How Mental Fitness being applied in organisations and teams around the world.
A simple 4 part framework to guide mental health and wellbeing conversation
At the end of the webinar, Kristian will explain how specifially he helps organisations with mental fitness and how you can find out more.
About the presenter:
Kristian Lees-Bell is a Business psychologist, therapist and executive coach who helps managers and employees identify their blind-spots and derailers, overcome their mental barriers, and move past limiting beliefs, so they can be happier and more effective at work.
Kristian's interest in psychology and self-development started over 15 years ago after discovering how hypnosis and performance psychology techniques could help him severe overcome stage fright as a singer.
Kristian is currently developing programmes to help sales and customer service professionals increase their mental fitness and ability to sustain high performance and well-being under pressure and organisational change.
What others have said about Kristian's Mental Fitness training:
'The presenter was really informative and had a lot of really helpful information and exercises' (probably one of the most helpful seminars I've attended to do with mental health)
'Loved the session think it would be good to focus on some of the points that we could maybe cascade to our wider teams''
I really liked the webinar format, it makes it really comfortable to not have to be seen on camera and just to listen and learn for me in particular I can concentrate much better that way! I found it really relatable to my job role which is helpful to be able to improve myself moving forwards rather than generalised examples which can sometimes be difficult to relate to. Thanks so much!
'*By registering for this event, you agree to receive communciation related to this event and the occasional newsletter from Kristian Lees-Bell. Don't worry, we hate spam as much as the nect person so we won't bombard you and you can unsubsribe at any point!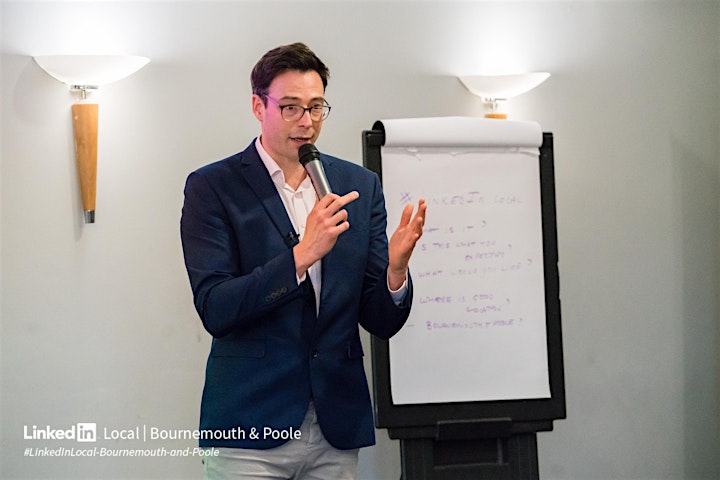 Organiser of Using Mental Fitness to Boost Wellbeing and Performance
Kristian Lees-Bell is a Business Psychologist specialising in stress management and mental health training for  sales and customer service teams. He trains leaders and managers on ways to reduce and prevent the damaging effects of stress on wellbeing, performance, and culture.

As a former sales director, Kristian understands how the pressure in sales and customer service roles can be a double-edged sword. Quarterly targets and an always-on culture, can lead to high-performance if channelled correctly, but prolonged stress can lead to mental and physical health risks if mishandled.

Combining his sales experience and work as a business psychologist and hypnotherapist specialising in stress management, Kristian is on a mission to improve the mental health of sales and customer service teams across the UK.

Professional Qualifications:
Kristian has an MSc in Occupational Psychology and is a member of the British Psychological Society (BPS). He has a coaching qualification from the International Authority for Professional Coaching & Mentoring (IAPC&M), and is a senior member of the National Council for Hypnotherapy (NCH).
LinkedIn Profile - https://www.linkedin.com/in/kristianleesbell/