Using Motivational Maps To Increase Your Productivity As An Entrepreneur
Description
At this Month's Escape The Rat Race Meetup event, Jamie Skipper (life coach and motivational map practitioner) will show you the secrets to getting motivated, which will lead help you to increase your productivity and your all round performance.
At This Meetup You Will Learn:
What is Motivation and how can we Measure it?

The 9 motivators and how they effect the choices we make

What motivates you and how to perform at your optimum best

How opposite motivators can help us succeed.

The common success blockers and how to overcome them.

How to create a strategy that maps you to success

Create teams that help you to create the life you want!
Every month our group of 'escapees' get together to make new connections and share ideas which will help you move towards your goal of becoming financially independent by learning about different ways that you can generate additional income streams outside of your 'job income' from assets such as business, property or investments.
Whether you are completely brand new to the world of personal development and business, or you already work for yourself but are looking for new ideas and to build your network – you'll find the level of support that you need here.


ETRR38: 4TH JULY 2018
GUEST SPEAKER: JAMIE SKIPPER [MOTIVATIONAL MAP PRACTIONER]
'USING MOTIVATIONAL MAPS TO INCREASE YOUR PRODUCTIVITY AS AN ENTREPRENEUR'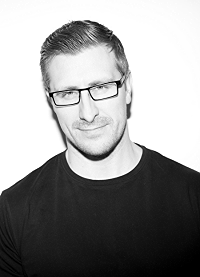 Jamie Skipper has been a life coach and NLP practitioner for over 15 years, he recently became a licensed motivational map practitioner which he believes is the ultimate tool for success.
His experience is vast from working with corporate teams and clients, to working with Young Offenders and "Gang Crime". Jamie's ethos is that he can work with anyone because all human beings have the same needs, we all have Values and beliefs and therefore can be coached to create the best version of ourselves.
What is it?
Motivational maps are an online tool that takes 12-15 mins to complete, once completed within 20 mins you will receives a report that has your personal scores. Motivational Maps gives you a motivation % score and reveals your top 3 motivators and also what is your lowest motivator.
Why should I buy a Map Before attending this Meetup?
The biggest reason is that you will discover what motivates you and what doesn't, this can reveal what is holding you back in life, sometimes we have internal conflicts (a conflict of beliefs), Maps can help resolve those issues and increase motivation and self worth, not only will it help you create success, it can also be measured and put to the test! Motivational maps are ISO accredited and proven to increase Performance, productivity, and profit!
How?
It works by creating a winning strategy based on your report, it helps you pick your team more wisely, and find how you can stay focused and highly motivated all year round.
What if?
If you used maps to create the life you wanted, you will begin to resolve inner and outer conflicts, create teams that can help and support you. Think about How would it be if you could increase your communication skills and get your ideas and business out to the masses, easily and effectively. Motivational Maps can help you succeed!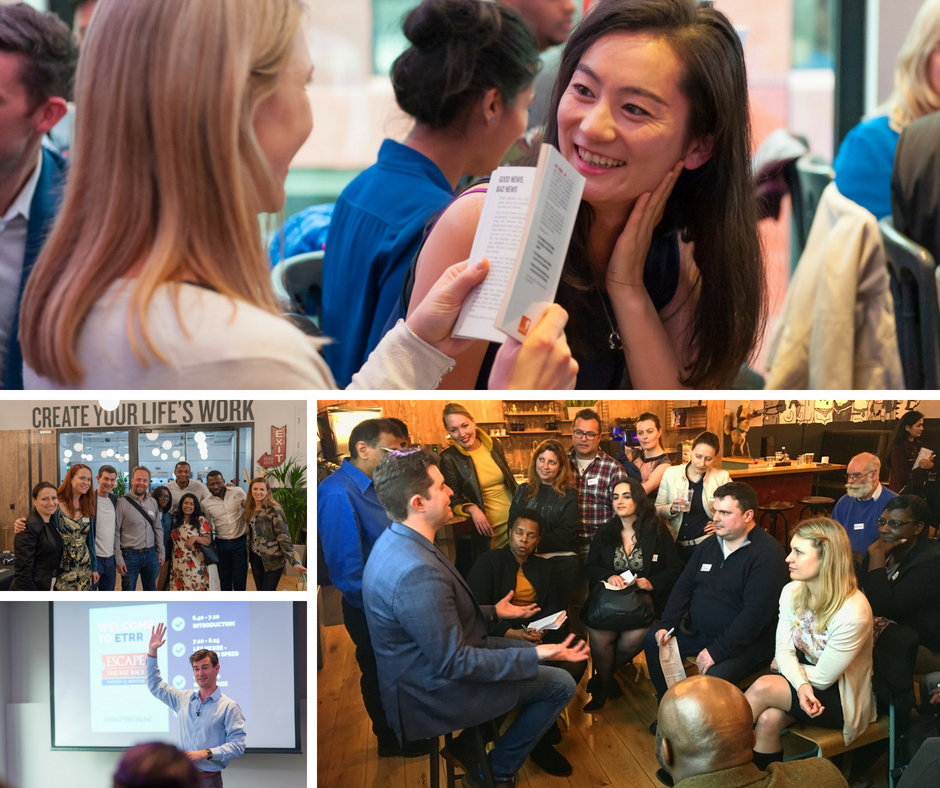 Here's what previous attendees of the Escape The Rat Race Monthly Meetup have to say….
'A very well organised event and a great opportunity to see top class speaker and mentor Dr Joanna Martin as part of a select group rather than her usual big audiences. What a privilege. Very inspiring and motivating, exactly what I needed. Thank you.' Ruth
'This is an inspiring meetup group. Brilliant venue, Well organised, excellent well known speakers from around the world. Different concepts to create passive income streams with like minded people. Left the event wanting more and have recommended to several people already.' Toyah
'Very inspirational, great speakers and beat my expectations. Came away buzzing from it.' Patrick
'I've finally been along to one of the meetups and it was so worth it. A great bunch of people and a very well organised event. Very impressed and inspired by the talk from world class speaker Dr Joanna Martin. Looking forward to the next one. The Facebook group is a great addition too, lots of sharing of useful resources, and support for anyone who asks. Keep up the great work guys.' Ruth R
'I went to my first Meetup last week and to be honest I am very impressed. Christian is an excellent organiser and very helpful. Also I found the event very informative and worth for the time investing. I would highly recommend this Meetup to everyone.' Cebic
'Having attended an escape the rat race seminar, it was enlightening to meet people with a common goal. The speakers were excellent and have been very motivating and encouraging. Perfect environment to network and start your path to financial freedom.' Stefano
'Escape the Rat Race has been pivotal to me gaining clarity about my way forward. Christian has been a great support and very easy to talk too. So glad I'm part of this meetup.' Anna
********************************************************
ARE YOU READY TO ESCAPE YOUR 9-5?
Be part of the community that will support you in getting closer to achieving your dream lifestyle with more freedom.
STEP 1: Book your ticket for this event and add a friends name that you know would also like to escape the rat race in 2018. If you book in advance, they will attend for free.
STEP 2: Request access to join the #ETRR Private Facebook Group, and join over 1000 other 'escapees' sharing ideas and strategies every day with one another. Join Here: https://www.etrr.online/facebook
STEP 3: Subscribe to Escape The Rat Race Radio, our bi-weekly podcast hosted by #ETRR Founder Christian Rodwell, featuring interviews with world famous entrepreneurs and members of the Escape The Rat Race Community. Subscribe Here: https://www.etrr.online/podcast
********************************************************