Using Nutrition to Boost Fertility & Prevent Miscarriage ANP London 20th September

Wednesday, 20 September 2017 from 18:30 to 20:30 (BST)
Event Details
Using Nutrition to Boost Fertility & Prevent Miscarriage
Wed 20th Sept 6.30pm - 8.30pm CNM London
Leading women's health nutritonal specialist Marylin Glenville PhD will be delivering a lecture on how to identify the underlying nutritional needs and respond to clients who are struggling to get pregnant. 
Fertility and problems concieving is an extremely emotional event in a couple's life, with many choosing to go on to try very invasive treatments. Without appropriate nutritonal support, the chances of a successful pregnancy are tremendously reduced. 
In this talk, I will teach you about how vitamins and minerals can dramatically increase the fertility of males and females. I will explain the lifestyle factors that contribute to difficulties conceiveing, and how to support a client who is undergoing IVF treatments. 
I will also be presenting the lastest research findings on the link between immunological problems and conception, and how to identify the underlying mechanisms that are contributing to difficulty concieving and how to apply your nutritional protocols to directly address them and support your client through concieving, a healthy pregnancy and a healthy birth.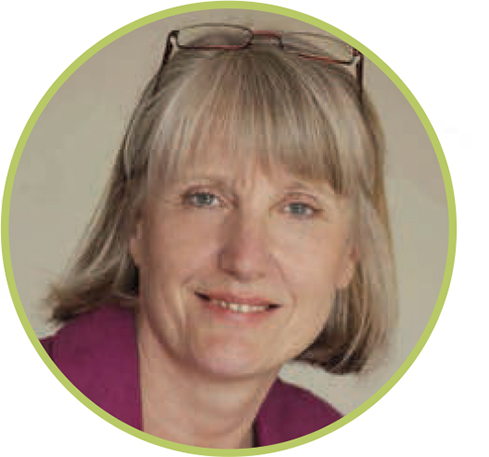 Dr Marilyn Glenville PhD is the UK's leading nutritionist specialising in women's health. She is the former President of the Food and Health Forum at the Royal Society of Medicine, a registered nutritionist, psychologist, author and popular broadcaster who obtained her doctorate from Cambridge University. 
Do you have questions about Using Nutrition to Boost Fertility & Prevent Miscarriage ANP London 20th September?
Contact The ANP
When & Where

CNM London
25 Percy Circus
Kings Cross
WC1X 9EU London
United Kingdom


Wednesday, 20 September 2017 from 18:30 to 20:30 (BST)
Add to my calendar
Organiser
The ANP is a professional Association
representing Naturopathic Therapists.
As Naturopathy is based on principles
and not on a specific therapy one can
find a Naturopathic Therapist practicing
as Homeopath, Herbalist, Acupuncturist,
Nutritionist or Colon Hydro therapist.
The primary function of the ANP is to
assist its members in maintaining the
highest standard of competence.
It offers a wide range of benefits to its
members.
The ANP is internationally connected 
and in touch with the politics of health
and the safeguarding of natural therapies.
All ANP members have had to have
undertaken an accredited course and
abide to the ANP code of ethics to be
accepted into the association.
The aims of the ANP are:
-To support its members professionally.
-To make sure ANP members follow the 
ANP Code of Ethics.
-To make sure a high training standard is
maintained.
-To promote Naturopathy to a wide public.
-To liaise with other associations, groups
and individuals to safeguard natural
therapies for generations to come.