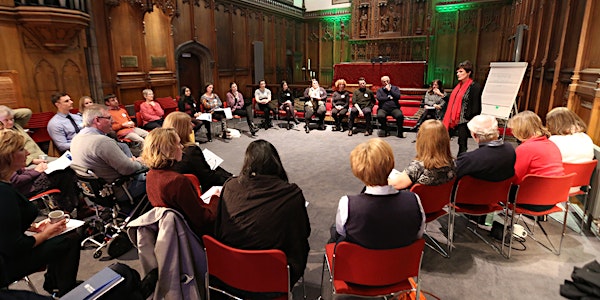 Using Outcomes to help People and Communities address Health Inequalities
Location
City Chambers
253 High Street
Edinburgh
EH1 1YJ
United Kingdom
This session will showcase the work of forum members engaged in this process, through a series of short presentations.
About this event
Join us, and other key stakeholders to learn about the work we have been doing on outcomes within community led work to reduce health inequalities across Edinburgh.
9.00 - 9.30 Registration, tea and coffee
9.30 – 9.45 Welcome and why this event - Catriona Windle (Chair of Edinburgh Community Health Forum) and Stephanie-Anne Harris (Edinburgh Community Health Forum)
9.45 – 10.10 Putting outcomes into action: learning from practice - Ailsa Cook (Matter of Focus)
10.10- 10.20 Behind the numbers – Marion Findlay (Volunteer Edinburgh)
10.20 – 10.30 Discussion and questions
10.30 - 11.05 World café session 1 (15 mins x 2)
Led by The Junction, Health All Round and Whale Arts
11.05 – 11.20 Break / Networking
11.20 – 12.05 World café session 2 (15mins x 2)
Led by Edinburgh Community Health Forum, Volunteer Edinburgh and Pilton Community Health Project
12.05 -12.20 Small group discussion
How can we (3rd sector, CEC, NHS and the HSCP) make better use of evidence from practice, to address health inequalities in Edinburgh and improve people's health and wellbeing?
12.20-12.30 Feedback and Close