Description
A half-day workshop in Auckland with Sarah Lewis, author of Positive Psychology At Work and Positive Psychology And Change and one of the UK's leading Positive Psychology practitioners working today.
Held at the Auckland University of Technology on the 14th November 2016, 10am-2pm.
Only $225NZ to attend at the Early Bird Rate
Don't want to book now? Sign up to the mailing list for this event
'Six months on from Sarah's workshop the value of what I learned is still unfolding - I am now confidently using the Organisational Strengths Cards she showed us and the change in my team has been dynamic and revelatory, they are on fire! I highly recommend these masterclasses to anyone working in organisations large or small!'
'Thank you for hosting such an exciting, inspiring day yesterday. I was so pleased...so much time to share stories and share insights. I am buzzing today....I found your delivery style relaxed and engaging – I learnt so much and had a great deal of fun doing so.'
What is this workshop? How will it help me in my organisation?
There is a great desire in the twenty-first century for workplaces that are good for people, that stimulate personal growth and engender an authentic sense of self, and that are commercially successful. Pulling on research into successful, flourishing organizations, and the evidence base of positive psychology, and the practice of Appreciative Inquiry, Sarah will explain:
The characteristics of positive and flourishing organizations

The distinctive features of positive leadership

The business case argument for 'abundance' leadership

In addition, during the workshop you will actively explore how to apply the

principles of positive psychology at work using a case-study based game
Participants will leave the workshop with:
A clear understanding of the distinct characteristics of positive and flourishing organizations

Evidence supporting the argument for creating positive and flourishing organizations
An understanding of the specific ways leadership creates such organizations
Practical tips and techniques to put into practice in their own organizations
When/where will it be?
The workshop will be held at Room WG701-702, Auckland University of Technology, Level 7, Sir Paul Reeves Building, Gov Fitzroy Place, Auckland and will run for 4 hours from 10am to 2pm, including a short break for refreshment.
More about Sarah
Sarah is a chartered organisational psychologist who has worked with organisations and individuals to achieve change for over thirty years.
An early adopter of Appreciative Inquiry she is one of the UK's leading experts in strengths-based approaches, speaking regularly at national conferences. She is a respected writer on the topic, as lead author of Appreciative Inquiry for Change Management and author of Positive Psychology at Work and Positive Psychology And Change.
She works with organisations from private and non-profit sectors and is currently planning her next book.
Where to stay if you're out of town and how to get to the venue
The venue suggests the Waldorf on St. Martins' Lane as a convient place to stay if you're heading in from out of town, however the venue is located in downtown Auckland so there are many alternatives should you prefer to stay elsewhere. Maps of the location of the venue and directions there from the Waldorf are included below.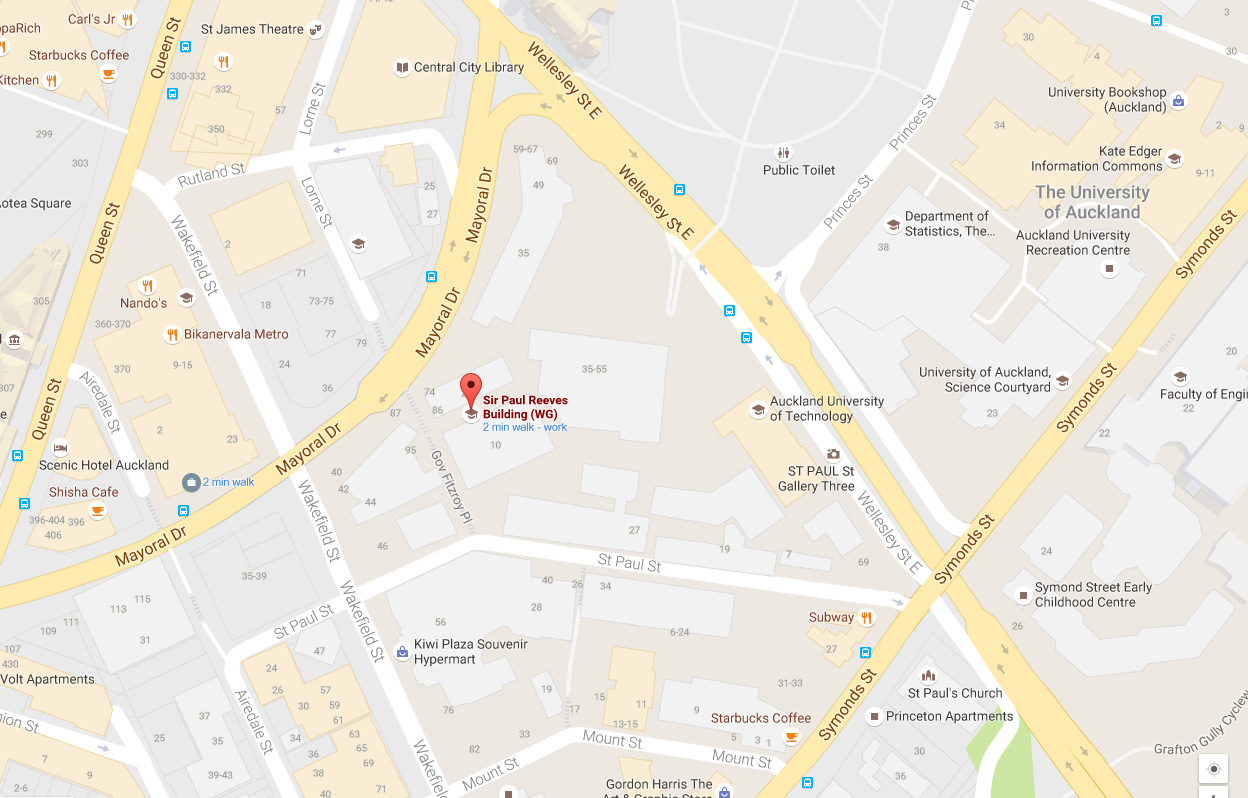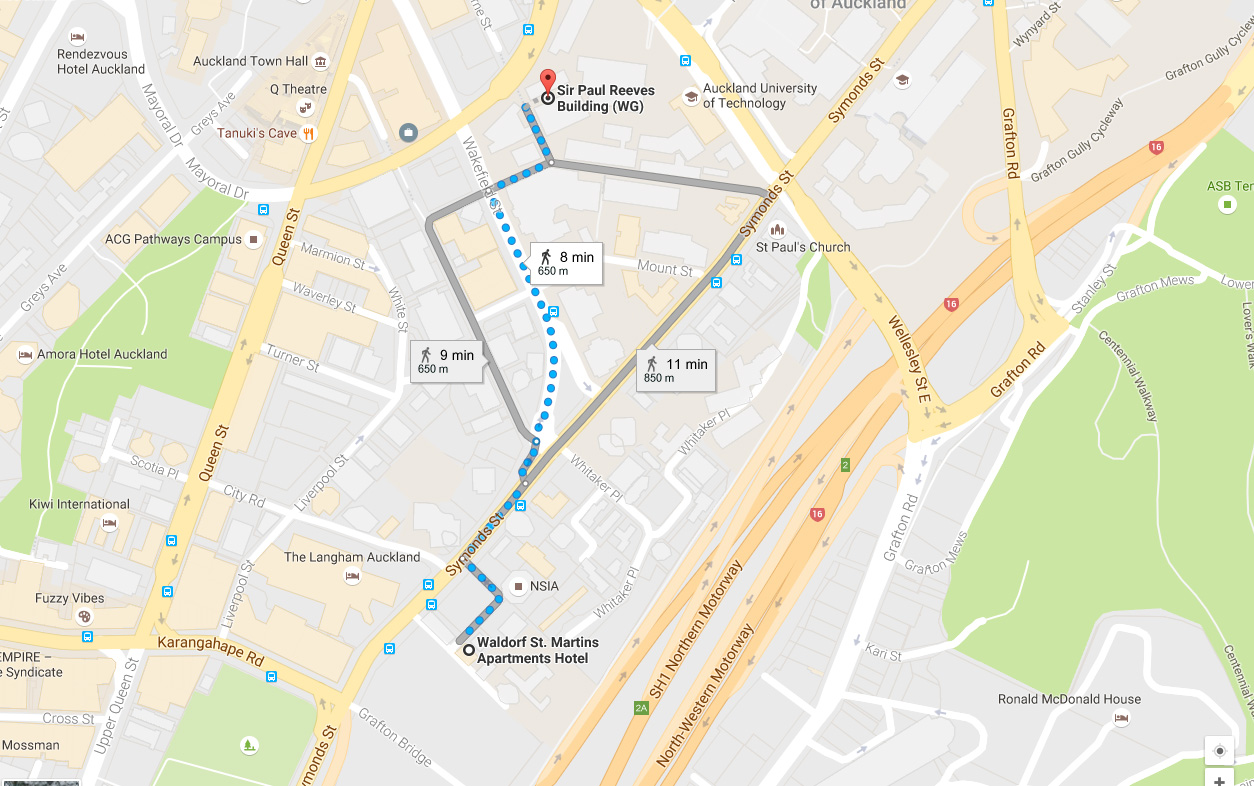 More happy customers
'The ground you covered was impressive and included some highly up to-the-moment issues.'
'...a fast moving and inspiring session which gives lots of food for thought and a real urge to both apply the learning and find out more.'
'Thanks for an excellent day!'