NatWest Bank & Luv4 Marketing are excited to announce a marketing series of events to help your business thrive in 2021.
About this event
On the back of last years successful event series nationally, Luv4 Marketing are proud to deliver its signature programme 'The Marketing Masterclass'.
Designed to provide your business with a detailed marketing roadmap to success, you will receive 5 workshops where you will learn the skills to deliver a detailed marketing roadmap for your business, building strategy on top of strategy, growing the lead funnel in a systematic way.
Especially in Today's world, Digital Marketing is at the forefront of any businesses growth. There isn't a business that doesn't want more leads or want to rank high on Page 1 of Google, above their competitors, for all the search terms that will drive sales.
In this series you will learn how to place your business in front of your target audience across multiple strategies.
By attending you will also receive a suite of eLearning supported material via the Luv4 Marketing dashboard.
We will be speaking on the following topics;
The ROI Of Social Media Is Your Business Will Still Exist In 5 Years
- Learn why we no longer have a choice on whether we DO social media marketing and why now it's simply how well we do it
- Grow your social media followings with targeted audiences you can nurture through a process to becoming a customer, driving profits to your business
- Create a social media strategy which trains your team to become a co-ordinated marketing force
Learn To Leverage Your Content & Your Time
- Learn how to leverage your content across many platforms
- Build organic social communities that create the content for you driving engaged customers to your business
- Create initiatives that promote user engagement and master story-telling to enhance your brand presence online
Create A Social Media Lead System You Can Turn On Like A Tap
- Capture your audience with specific messages and segment them to deliver the content they want most
- Integrate your social media platforms with landing pages and your CRM system to generate targeted leads as efficiently as possible
- Segment your audience with targeted messages to deliver only the content they want the most
Understand How Your Website Connects With Your Social Strategy
- Which converts the visitors from organic search or social engagement
- Gain SEO rankings for lead generation as well as your brand
- Understand how the social footprints connects into your Social Marketing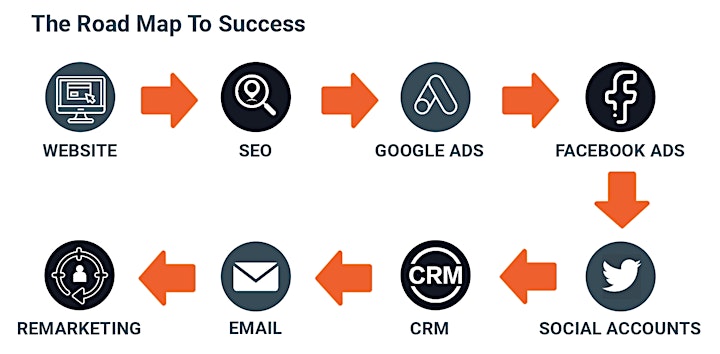 What Others Had To Say
• Brilliant workshop, very engaging and relevant. Having attended different workshops in the past, this achieved twice as much in half the time.
• Fantastic event, really informative and I was able to come straight home and implement what I picked up on the day.
• Great insight into marketing - never realised there was so much opportunity readily available.
• It was fantastic! So much to think about and work on straight away.
• Loads of pointers and food for thought with active things for me to go away and work on.
• These events are incredible. Thank you NatWest and Luv4 Marketing.
Organiser of Using Social Media Channels To Drive Leads Into Sales
When I think back to when I established my first online business, I find it incredible how times have changed, and the speed of change is only increasing.
Times move on, so must we. For businesses that adapt and progress, WIN. For those that don't, DON'T.
These recent years have seen major businesses fall due to the Internet. Just look at Blockbuster Video, Jessops (albeit they returned with an online presence), Woolworths and many more. How can any business owner think they don't need to focus on online strategy for their business? The truth is they do know, but just don't know how or where to start.
Fear of the unknown, lack of knowledge and not having a proven marketing strategy is the primary reason for businesses not investing in marketing, or growing at the speed they deserve to. This is the very reason I formed Luv4 Marketing, to be the answer for business owners and provide simple, powerful marketing strategies that work. 

Time is our most important asset and in this 2.5 hour workshop, in collaboration with NatWest Bank, you will leave with immediate strategies you can put into action.