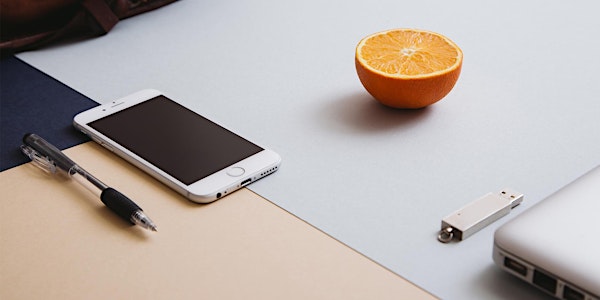 Using social media for recruitment and talent acquisition - 2019
Location
TY Seven Dials
7 Upper Saint Martin's Lane
London
WC2H 9DL
United Kingdom
Description
Social Media for Recruitment and Talent Acquisition

Recruitment is one of the most expensive things any organisation does. Not only the cost of agencies and advertising, but the time it takes to review applications, interview candidates and get that start date confirmed. This goes hand in hand with the challenge of retaining quality staff and maintaining a positive company culture.
If you have talented, skilled and engaged staff, other people want to work with them. Social media tools can really help you to shout about your current company culture, encourage quality applications and save money in the process. Whether it's longer term talent management or straight Head Hunting, we will take you through all the opportunities available and help you to decide on the methods that are best for you.
Our co founder Jennifer Begg has been working in media and communications for 11 years. From the commercial team at Guardian News & Media to developing educational curriculum and delivering large scale, national social media campaigns; she has combined practical experience with training delivery. Jennifer develops all of our course content alongside our experienced trainers and consultants. It is vitally important to Jennifer and TwoBees that all our content is not only of the highest quality but is structured in a way that facilitates and encourages learning. We don't just want to see you on our courses, we want to see you put your learning into practice and watch you succeed!
Course Outcomes
Upon completion of this course you will have total confidence in how to recruit new staff using social media and have a thorough knowledge of the requirements for any 'paid for' activity. This course will also support you to strengthen your "Employer Brand" and develop longer term talent attraction policies.
Detailed Breakdown
Bedding down your digital recruitment strategy and where each network fits into that landscape.
The Cube Method© and how to clarify your goals and outcomes

Understanding your organisation's needs in terms of social media policies and guidelines

Evaluating your current position and where you want to get to
The importance of staff LinkedIn profiles
How visible are staff profiles

The key elements of a successful profile

Using current staff profiles to attract new talent
Connection strategy
Downloading your connections to a spreadsheet for analysis and head hunting

Advanced search options
LinkedIn Groups
Creating and running a successful LinkedIn Group for both staff support and retention and talent acquisition

Long term strategies for engagement and influence
Company Pages for both LinkedIn and Facebook
Company page analytics

Content strategy for company page engagement and reach

Digital Media dashboards and scheduling
Facebook for Employers
Targeted advertising strategies
The relationship between branding and recruitment
Facebook

Twitter

Instagram
Creating compelling content to attract the right talent to your careers offering
Video creation exercise

Google Plus Hangouts

Content strategy for recruiters
Analysing success using your website analytics
TwoBees After Care
Attending one of our courses means that you are now part of our Team TwoBees Learning Hive. You have full access to our private Facebook Group where you can ask questions and get timely updates of changes and useful resources from both our community members and consultants.
Every delegate also has the opportunity to book in a 30 minute follow up Skype call with their trainer (up to 6 months after their initial course date). This gives you the opportunity to thoroughly review your learning and put it into practice before checking in with our experienced practitioners.