Description
Using Systems Thinking in Public Policy: The experience of the Munro Review of child protection
This paper gives an account of how a range of systems thinking ideas was used in 'the Munro Review', a high-profile examination of child protection activities in England, conducted for the Department for Education. The activities constituting 'child protection' and the circumstances that led to the Munro Review are outlined. Two examples of the use of Causal Loop Diagrams (CLDs) are then considered: the visualisation of how a 'compliance culture' had grown up and, via group model building, the creation of a large, complex CLD of current operations. The paper continues by describing how this work was then used to give structure to the range of issues the Review had to address, and used as an organising framework for the final recommendations. The paper closes with an account of some significant steps that have been taken so far to create a child protection system with the critically reflective properties of a learning organisation, and a reflection on how the use of systems ideas helped bring this about.
The lecture will be followed by a networking drinks reception from 7pm.
This is a UCL IEDELearn Event; IEDE Lectures, Events and Research Networks
---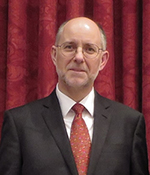 Speaker Biography:
David C Lane is Professor of Business Informatics at Henley Business School. He specialises in strategic analysis using system dynamics and systems thinking. He works interactively with groups of senior managers to help them express their ideas in the form of a system dynamics-based simulation model. The model and the facilitated process help managers to think through the long-term policies of their organisation.
His theoretical work concerns the contribution that system dynamics can make to the formalisation of certain concepts arising in social theory. His practical interests include: healthcare management; the creation of marketing strategies for cinema films, child protection and the dynamics of project management.