Using the Maastricht Interview for Paranoia & Beliefs

Tuesday, 2 December 2014 at 10:00

-

Wednesday, 3 December 2014 at 16:30 (GMT)
Event Details
Mind in Camden's London Paranoia & Beliefs Project in association with the National Paranoia Network presents:
Using the Maastricht Interview
for Paranoia & Beliefs
A two-day training with Peter Bullimore
10.00am - 4.30pm Tuesday 2nd December 2014
& 10.00am - 4.30pm Wednesday 3rd December 2014
About the Maastricht Interview:

The Maastricht Interview is a semi-structured questionnaire used in therapy with people who experience distress. It was developed by Peter Bullimore, Dr. Sandra Escher and Professor Marius Romme as a way to explore the experience of paranoia & beliefs in depth and provide supporters with some useful tools to build trust, openness and understanding. It can assist people with these experiences in a number of ways including:
Overcoming the fear of talking about their experiences
Validating and acknowledging the experience
Offering space and support to systematically map all aspects of the experiences and build insight
Empowering the individual by promoting acceptance and the opportunity to take charge
About The Training:
This two day course, facilitated by Peter Bullimore of the National Paranoia Network, will give participants the opportunity gain a greater understanding of the Maastricht Interview for thoughts, beliefs and paranoia. Participants will have the opportunity to:
Gain an understanding of the Maastricht interview for Paranoia
Learn how to conduct the interview
Undertake two interviews with people with lived experience of paranoia from the National Paranoia Network
Write reports and develop constructs from Maastricht interviews
Develop a shared understanding of Paranoia and ways to help people who experience it
About The Trainer: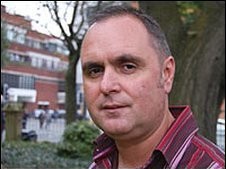 Peter Bullimore is a voice hearer who spent ten years as a psychiatric patient enduring many bouts of severe paranoia. Through learning holistic approaches and with support of the Hearing Voices Network he was able to reclaim his life from the system. He facilitates a hearing voices and paranoia support group in Sheffield. He also runs his own training and consultancy agency, Asylum Associates, and is the founder member of the Paranoia Network. He delivers teaching on hearing voices and paranoia internationally. He also teaches on the COPE initiative at Manchester University and currently undertakes a research post at the university looking at a collaborative working between voluntary sector organisations and the university, he is also undertaking research into what recovery means from a service user's perspective. He co-authored the workbook Asking the Questions with Paul Hammersley and John Read, a guidebook around childhood trauma. See: www.nationalparanoianetwork.org for more information.
.
About The Project:
Mind in Camden's London Paranoia & Beliefs Project has worked for the last three years to develop a sustainable London-wide network of peer support groups for people who struggle with paranoia and/or beliefs. We work in partnership with the National Paranoia Network. It is part of the wider London Hearing Voices Project, which has years of experience supporting the development of peer support groups for people with overwhelming experiences.
Who can attend?
This course is for people wanting to expand their knowledge and skills to support people experiencing paranoia. NB: If you do not meet the criteria of membership, but are currently committed to the process of setting up a Paranoia & Beliefs or Hearing Voices Group, please get in touch, as we may be able to negotiate a reduction from the £150 fee. Contact: John Wetherell on 020 7241 8978 jwetherell@mindincamden.org.uk

Definition of 'network member':
 

people who facilitate a Paranoia & Beliefs Group
 

people who facilitate a Hearing Voices Group
 

any group member of a Paranoia & Beliefs Group or Hearing Voices Group
Fees:
| | |
| --- | --- |
| £5 | Unwaged members of the London Paranoia & Beliefs Network |
| £5 | Unwaged members of the London Hearing Voices Network |
| £35 | Waged members of the London Paranoia & Beliefs Network |
| £75 | Waged members of the London Hearing Voices Network  |
| £150 | Non-members |
Please note:
1. We require payment before the training. You can pay online via eventbrite or by sending us a cheque, made payable to Mind in Camden. You will receive a receipt as part of the booking process.
2. We expect this course to book up quickly. As such, those who cancel their place less than 7 days before the first day of the course may be charged an admin fee of £25. Those cancelling their place less than 24 hours before the event may be charged the full price of their ticket.
3. This training course will include topics that can be very emotive, such as paranoia, distressing beliefs, self harm, suicide, trauma and personal testimonies. Please only attend if you feel able to keep yourself safe in this setting. Please contact John before booking if you'd like to know more.
5. This course runs over two days. Please only book a place if you can attend both days.
6. The registration form asks various questions to make sure that this is the right course for you. Please answer them honestly and, if this course is not the one for you, please do not book a place. If we have any queries John will be in touch to discuss your application. We reserve the right to cancel your place if necessary.
When & Where

Freedom From Torture
111 Isledon Road
Islington
N7 7JW London
United Kingdom


Tuesday, 2 December 2014 at 10:00

-

Wednesday, 3 December 2014 at 16:30 (GMT)
Add to my calendar
Organiser
Mind in Camden
Mind in Camden provides high quality support and capacity building services to benefit people who are struggling with mental distress
For more info, see: www.mindincamden.org.uk
Using the Maastricht Interview for Paranoia & Beliefs