Using the Target Language

Sunday, 25 January 2015 from 16:00 to 17:00 (GMT)
Event Details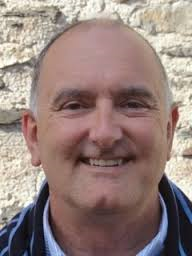 We are  so pleased that Steve Smith has offered to  join us again following a very successful and well-attended session on 'using texts'.
Use of the Target Language (TL) is an issue for teachers and will be required even more in the new GCSE specifications. Steve will share ideas about how to use the target language as much as possible in lessons including useful techniques for staying in TL, when not to use TL, methodological reasons for using TL.
Biography
Steve Smith taught French and some German in secondary schools from 1980 up to 2012. He was a HoD at Ripon Grammar School for 24 years and began writing frenchteacher.net in 2002. The latter is used by around 1000 schools in the UK.
Please come and join us in our Webinar room:
https://lancelot.adobeconnect.com/all-london
Please read the instructions and protocol for attending a Webinar on our page here:
http://www.all-london.org.uk/webinars.htm
The session will be recorded. 
We look forward to welcoming you!

Organiser
We are the London branch of the national  Association for Language Learning. (ALL)  See our website for full details and follow us on Twitter and Facebook.
We organise regular London-based events throughout the year for local members to encourage close and sustainable networking between  people.  We are inclusive!  Although we strongly encourage people to join ALL which supports work done at a national level,  our events are open to all those who care about language learning, and we love it when people join us from other parts of the country (or the world!)
Our local events  complement events organised at a national level.   An enthusiastic and lively committee plans the  events  as shown by the online diary.  Please  contact us for further information in any way which suits you best.