USTLG Meeting: How the library supports STEM students' journey
Description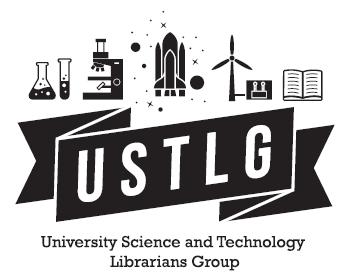 The next meeting of the University Science and Technology Librarians' Group (USTLG)
will be held on: Wednesday 30th November 2016
Venue: The Paul Hamlyn Library, Ealing campus, University of West London
Theme: How the library supports STEM students' journey
Attendance at the meeting is free.
The usual charge for lunch is waived thanks to Elsevier.Please let us know if you have any specific requirements e.g. dietary, accessibility or parking on the booking form using the contact us form below.
There will be library and campus tours at 10am and 4pm, please register for the additional specific ticket at the bottom of the ticket selector if you'd like to go on one of these.

Programme
10.00am – 10.30am: Tour of the Library – optional, book in advance.
10.30am – 10.55am: Arrive and register (tea/coffee.)
11.00am – 11.05am: Welcome.
11.05am – 11.35am: Edyta Krol, UWL "Keep calm and go to the library: how UWL Library supports students in the School of Computing and Engineering."
11.35am – 12.05pm: Kirsten Lamb, Cambridge, "Navigating a blank slate: what we learned from Engineering students in a refurbished library space."
12.05pm – 12.35pm: Andrew Dodd & Susan Watson, Elsevier, "Elsevier's Engineering and Geosciences solutions - supporting you and your users"
12.35pm – 1.30pm: Lunch (sponsored by Elsevier.)
1.30pm – 2.00pm: Laura Woods, Huddersfield "Using online interactive resources to reach students at point of need."
2.00pm – 2.30pm: Emma Stuart Edwards, Bath, "Not all 'chalk and talk': how the library supports Maths students with their placement year."
2.30pm – 2.45pm: Tea/coffee.
2.45pm – 3.15pm: Fiona Bowtell & Fiona Durham, Open, "Supporting STEM students at a distance: integrating skills and training at the OU."
3.15pm – 3.45pm: Angela Goldfinch & Ann Brew, Imperial "Referencing support for LaTeX users."
3.45pm – 4.00pm: Closing remarks.
4.00pm – 4.30pm: Tour of the Library – optional, book in advance.