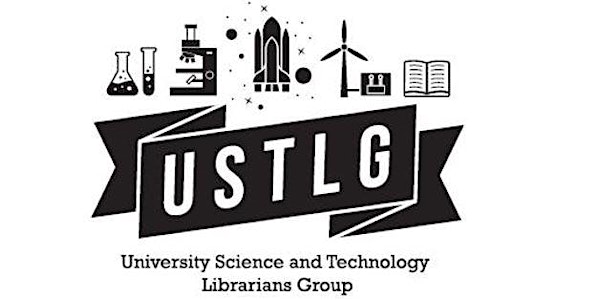 USTLG meeting: Innovation in libraries
Location
Granta Centre
Granta Park
Cambridge
CB21 6GP
United Kingdom
Sales Have Ended
Registrations are closed
Registrations are now closed
Description
Programme:
10.00am – 10.30am: Tours (including friction welding demonstration).
10.30am – 10.55am: Arrive and register (tea/coffee.)
11.00am – 11.05am: Welcome.
11.05am – 11.35am: Sue Wellings, TWI, "Artificial intelligence – friend or foe?"
11.35am – 12.05pm: Eleanor Barker & Veronica Phillips, Cambridge, "Learning how to teach unfamiliar subjects: a case study of the academic writing courses at the University of Cambridge Medical Library."
12.05pm – 12.35pm: IET sponsor presentation.
12.35pm – 1.30pm: Lunch – sponsored by the IET.
1.30pm – 2.00pm: Neil Dixon & Andrea Packwood, ARU, "Using Mastery learning as a method of improving information literacy competence for level 4 Science students."
2.00pm – 2.30pm: Catherine Taylor, Leicester, "Thriving in the information wilds: embedded support for psychology students."
2.30pm – 2.50pm: Tea/coffee.
2.50pm – 3.20pm: Tim Calvert, Bournemouth, "A new focus on training: developing CPD at Bournemouth University."
3.20pm – 3.50pm: Iona Preston, UCL, "Creating a community of practice around systematic review support".
3.50pm – 4.00pm: Closing remarks.
4.00pm – 4.30pm: Tours (including friction welding demonstration).
---
*The Granta Centre is the conferencing facility at TWI Ltd.
Travel information:
The nearest train station is Whittlesford Parkway (3.5 miles), however it is advisable to prebook a taxi from the station as there is no taxi rank. Alternatively, use Cambridge Station (8.5 miles) where there are plenty of taxis.
If you are arriving by car please use the visitor lane (third lane) when arriving at the Science Park and ask security to direct you to the Granta Centre.
Please note the Granta Park commuter bus is only for employees based on the Park and so, unfortunately, it is unavailable for USTLG attendees.
More information about getting to the Granta Centre can be found on our website. Any queries please get in touch!