Description
Come and watch a live TV Studio show and play in a live E Sports event all whilst finding out more about our Unique, Creative Technical College for 14-19 Year olds!
With light refreshments available you will also have the chance to meet our staff, students & principal.
Tours of UTC will begin at 5pm
Principals Talk/Life at UTC Talk - 5:30pm
Tours continue until 6:45pm
This event will focus on the Year 10 & Year 12 curriculum and the lifestyle at UTC@MediaCityUK.
We will also be offering guests the chance to take part in an exciting E Sports event that is not to be missed!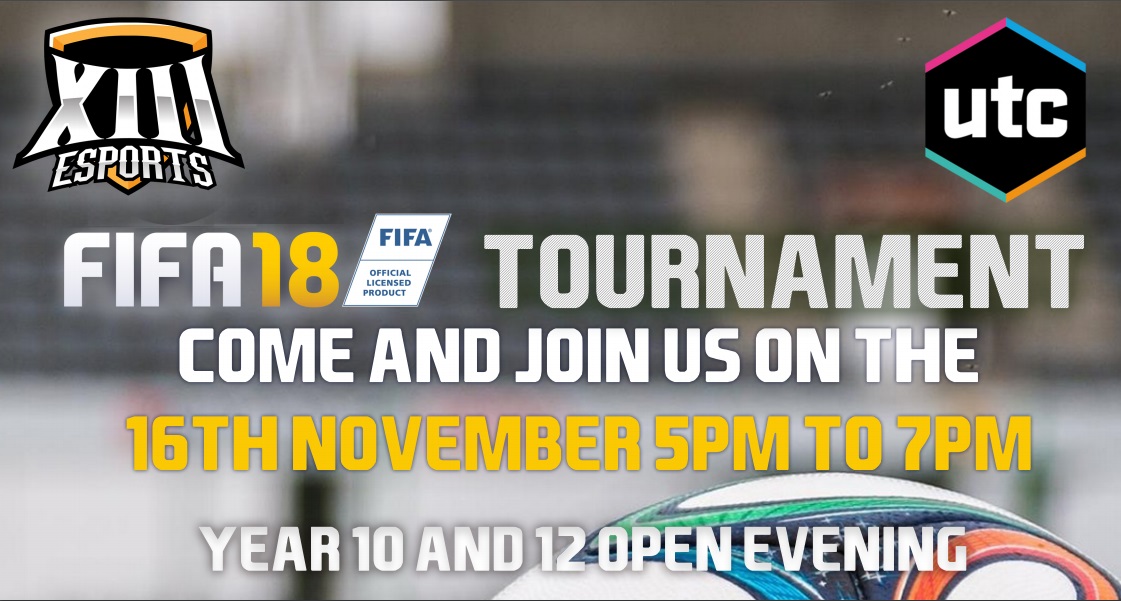 The evening will also feature a talk from the principal and taster sessions of core subjects and A Level subjects as well as lots of creative pathway activities!
About UTC@MediaCityUK...
Our main focus is ensuring the future employability of our students within the digital media sector, whether that be in digital graphics, visual effects, marketing, radio production, game development or televisionbroadcasting. So whichever sector of the media industry you want to work in, we have something for you.
Students at UTC@MediaCityUK will develop professional digital and media skills as part of an academically rich curriculum that will see them work on a selection of projects and make contacts with a large variety of media professionals from the local area.
It's not just about playing E-sports and having fun but that is part it too.
Terms and conditions apply.
We reserve the right to refuse entry on any grounds.
We are a unique, technical and creative college for 14-18 year olds.
Based in the heart of the northern digital world – MediaCityUK.
As such the Esports part of this event is ONLY for people between 12 and 18 years of age.