Utility of non-invasive image derived biomarkers to characterise health and...
Description
Title: Utility of non-invasive image derived biomarkers to characterise health and disease: Advances towards personalised medicine
Company: Perspectum Diagnostics Ltd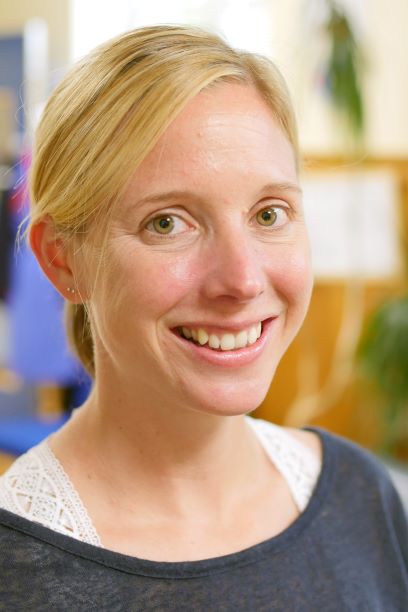 Presenter: Dr Andrea Dennis - Head of Biomarker Sciences

Bio: Working primarily as a biomarker scientist, Andrea works closely with the data to explore and report on the diagnostic accuracy of our data, and to examine biomarker utility for screening and enriching clinical trials. Prior to joining PD Andrea was a Post-Doctoral researcher at the Nuffield Department of Clinical Neurosciences, and a Junior Research Fellows at Linacre College, Oxford University, working on a variety of projects utilising advanced MRI to explore changes in brain structure and function in disease and rehabilitation.
Abstract: Advances in imaging science have enabled the extraction of richer information from medical images than is possible with visual assessment alone. Quantitative imaging biomarkers (QIBs) are quantifiable features derived from medical images with utility for the diagnosis, prognosis, assessment of severity, or tracking of change in disease. QIBs are emerging across many fields of medicine, demonstrating value in clinical decision making, and in trials, where they can provide more powerful end-points and/or better targeted selection of patients.
Perspectum Diagnostics span out of the University of Oxford to commercialise MRI derived QIBs for liver disease. Our flagship product, LiverMultiScan (LMS), is a non-invasive procedure that can quantify the health of liver in a simple 15-minute scan. LMS has been successfully adopted worldwide for clinical trials investigating non-alcoholic fatty liver disease, including a pivotal phase 3 trial expected to deliver the drug for this condition to the market in 2020.
The new era of personalised medicine aims to stratify patients based on combinations of their genotype, phenotypic information, and disease course, to enable enhanced individually tailored treatment strategies. QIBs are a key component of precision medicine, bridging the gaps between the information from patient-level clinical information and from circulating biomarkers (e.g. blood tests), with non-invasive organ-specific information.
This talk will (1) describe the benefits of implementing quantitative image analyses in clinical trials and clinical practice; (2) Describe the key challenges of generating standardized quantitative measures from clinical imaging scans; and (3) Provide examples from the work of Perspectum Diagnostics on approaches to resolving some of these challenges.
Lunch will be provided and the seminar will be followed by networking.
---
If you would prefer not to use eventbrite from a GDPR perspective then please email Siobhan.Dennis@Medsci.ox.ac.uk to register.