UWE Centre For Music & Wordplay Magazine presents: Amplify
Description
UWE Centre For Music (CFM, formerly the CPA) are very proud to announce an all day takeover of UWE's Frenchay campus on the 14th April alongside the Hip Hop afficonados Wordplay Magazine, to present Amplify; a completely free day long celebration of Hip Hop culture.

The UWE Centre For Music offer an amazing range of free music sessions for all UWE students, from DJing to production & beatmaking, vocal coaching to band creation, they are at the heart of UWE's creative scene, and are joining forces with Wordplay to celebrate UWE's diverse musical and creative interests.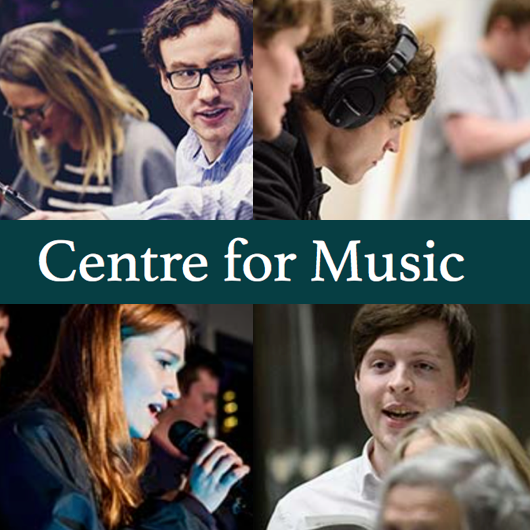 This is Wordplay Magazine's first event after supporting the independent music and art scene for 16 years. They unearth talent from across the UK and beyond, and Amplify offers the first chance to see the kind of artists they have been supporting, as the UK's only print Hip Hop Magazine.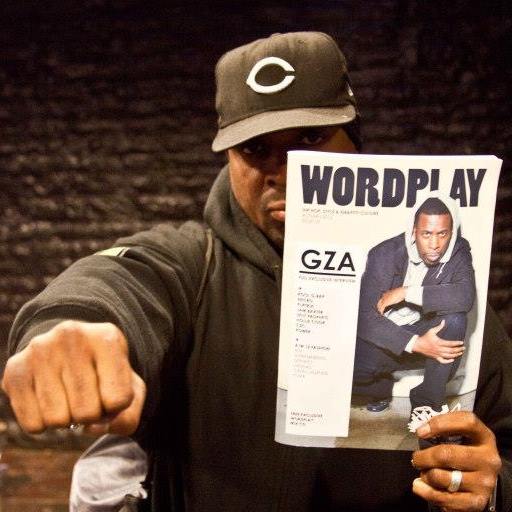 Sisterworks is an open and inclusive network of women empowering women through skill sharing, creating visibility and standing for diversity in music and creative industries. They will be running a female only lyric writing session, alongside offering live performances from members of their increduible network.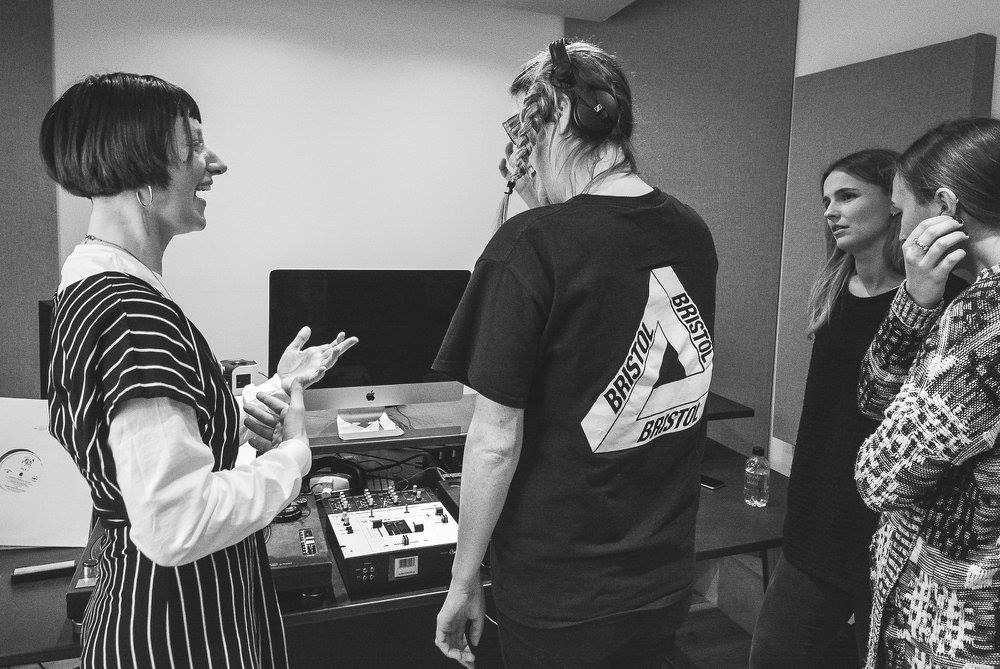 The day will offer an amazing array of live performances, workshops, networking time, compeitions and more. The event will take place from 12pm-1am.

The event is programmed by James Kennaby aka Vice beats, the Managing Editor for Wordplay Magazine.

The schedule for the day (please allow for changes to be made):
The day begins...
12pm - Groups meet at the Frenchay SU Bar and are escorted to the CFM
12:30 - Intros, day explained, food, drinks, live music and networking time
Daytime showcase performances from:
12:45 - Blackk Chronical (London based, Triple Darkness affiliated MC)
13:05 - Krucifixo (UWE based bilingual MC)
13:25 - Wish (representing Official Recordings)
13:45 - Delocx (Up and coming MC from Bristol, representing ACE and Saint Pauls)
----
Workshops:
(The workshops are 12+ and from 6pm it is 18+)
14:00 - 15:00 - CFM - Female only lyric writing with Sisterworks, ran by Phoebe & Leonie
14:00 - 17:00 - N Block - Meet The Beatmakers (An opportunity to connect with likeminded producers, instrumentalists and vocalists)
15:30 - 17:00 - cfm - Live illustration session with Silent Hobo
17:00 - 18:00 - SU Bar - DJ Workshop with Block14 (Gully)
----
DJs on the day:
12pm - 5pm - CFM - Revinyl + live performances + open decks + vinyl exchange (bring your records along)
12pm - 6pm - SU Bar - Earthtrax & Beat Bandits soundysystem + live performances
----
Indie market trader space - SU Bar:
We will have a selection of amazing indie brands trading on the day, including:
Fattylou, Sneakerbox, Wordplay Magazine, Uchi Clothing, Real.Life.Drama Records, Revinyl, Earthtrax & Beat Bandits + more
----
Live illustration battle: (Winners judged through sound meters)
17:00 - 18:00 - Upstairs in the SU Bar (1st round)
19:55 - 20:55 - Live illustration battle on stage (semi-final 1 of 2)
21:20 - 22:20 - Live illustration battle on stage (semi-final 2 of 2)
22:25 - 22:35 - Semi-final winners return to stage & overall winner chosen / prizes given

----
Live performances: PERFORMERS WILL BE ANNOUNCED DURING MARCH & APRIL
18:00 - 18:30 - Live performance from an emerging Bristol based production + vocal team - STAY HUNGRY
18:30 - 19:20 - Sisterworks DJ set - DJ FABIA
19:20 - 19:50 - Live PA from the event host - BIGSMOKIN'JOE

BREAK FOR ILLUSTRATION BATTLE

19:55 - 20:25 - Debut Bristol performance from a London based Sofar Sounds supported MC - HYPHEN
20:30 - 20:55 - Bristol based Sisterworks affiliated Hip Hop & Grime duo - MISS TWIST & FLOWDACIA
21:20 - 21:50 - Cornwall based Boom Bap producer & MC - THE OUTERCLASS F. MR.GREY
22:00 - 22:30 - London based Wordplay supported Female MC fusing Hip Hop & Soul - HOLLY FLO LIGHTLY

BREAK FOR ILLUSTRATION BATTLE

22:45 - 23:45 - HEADLINE LIVE PA SET FROM LONDON BASED HIP HOP HEAVYWEIGHTS - MICALL PARKNSUN & JAZZ T!
23:50 - 00:50 - HEADLINE DJ SET FROM ONE OF BRISTOL'S FINEST DJ NIGHTS - BLOCK14 OF GULLY
00:50 - ONWARDS - SU BAR TAKEOVER THE DECKS FOR THE REST OF THE NIGHT

Various competitions will be running throughout the event.



FAQs
We are happy to answer any questions, but hopefully this will help...

Are there any perks to getting tickets early?
Yes! The first 50 people to purchase tickets will receive an Amplify goody bag! (everyone loves a goody bag!)

How do I sign up to the illustration battle?
Sign up for the illustration battles will take place on the day of the event. Come to the SU bar before 12pm and add your name. There are only 8 place avaialble.

How do i register for the Meet The Beatmakers session, and what's involved?
To register, please email James - vice@wordplaymagazine.com .
There will be space for 8 producers / beatmakers. To get one of these spaces please email links of your music to James Kennaby (Soundcloud / Spotify / Bandcamp) If you don't have anything public, please send a dropbox or Google Drive link. Title the email "Meet The Beatmakers sign up".
Style wise, anything goes, but bear in mind the event is more focused around Hip Hop culture, so anything rooted in Hip Hop, Soul, Funk, Jazz, 140, Grime etc. is fine.

As a vocalist or musician you will be alocated time slots to meet the beatmakers (hence the title!) and get to hear their music, share contacts and ideally begin ideas for collaboration.

If you are a vocalist / play an instrument and want to get involved you can turn up on the day, but please remember that this is a first come first served type session, so turn up early to secure your place (either to The Centre For Music, or directly at N Block).

Are there ID or minimum age requirements to enter the event?
Yes. The workshops are 12+ and from 6pm it is 18+. We will accept SU cards, driving licenses or passports. The SU door and bar staff are legally required to check ID so please bring somehing along in case.
What are my transport/parking options for getting to and from the event?
There are car parks outside the Business Centre at Frenchay campus and as this is a weekend event they will be relatively clear. They are paid so be sure to bring money and get a ticket clear displayed! If you want to take the bus there are UWE Frenchay buses that go from the city centre to the centre of the campus.
What can I bring into the event?
Just you please! If you are attending the Sisterworks lyric writing session you are welcome to bring food and drinks (non-alcohlic), but the rest of the event is held in place where either no food / drink is allowed or they sell both.
Please do not bring drugs of any kind to the event. The music and art will be amazing, plus there's competitions to win cool stuff, that's all the buzz you'll need!
How can I contact the organiser with any questions?
If you have any further questions, please email vice@wordplaymagazine.com

WE CAN'T WAIT TO SEE YOU THERE!!!