Description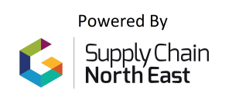 Generator are pleased to announce the third instalment of our ever-popular UX Day, as part of the very first North East Digital Festival!
This day full of talks and interactive workshop forms with feature insights from some of the best UX teams in the region. We will be welcoming speakers from digital giants such as Orange Bus, hedgehog lab and Sage UK to smaller, groundbreaking businesses Surge and Grid Smarter Cities and our own business experts in the field Helena Hill and Philip Veal. Come and hear about the fantastic work going on at the forefront of UX design.
This event is aimed at design professionals across all sectors who want to learn more about UX, UI and user research.
Delighted to announce that on our Building a UX Team panel moderated by Helena Hill, we'll have:
Schedule:
09:00 - Registration & Refreshments
09:35 - 'The State of UX in 2019'
09:50 - ''Why it takes more than a content strategist to solve your content problems'' (Delivered by Orange Bus)
11:00 - Break
11:15 - The UX Toolkit: Mapping Methods (Delivered by UserLab)
12:15 - Lunch
13:15 - Panel 'Building a UX team: How and why organisations are embracing design thinkers'
14:00 - Break
14:15 - 'Cognitive Biases in UX Research' (Delivered by Hedgehog Lab)
15:15 - Networking
16:00 - Close
This event is part of the Supply Chain North East programme and aims to give you an in-depth insight into improving engagement with your audiences through UX, across all your digital assets, to drive business growth.


You can read our #NEquality Code of Conduct for all events here.
Supply Chain North East will see four key partners joining forces to work with over 800 businesses between 2018-2021 supporting businesses to identify opportunities in new and existing markets. An integral part of the North East Growth Hub, Supply Chain North East will be delivered across the region by RTC North, Generator, North East Automotive Alliance (NEAA) and North East Process Industry Cluster (NEPIC). Supply Chain North East is receiving up to £3,148,514 of funding from the England European Regional Development Fund as part of the European Structural and Investment Funds Growth Programme 2014-2020.