Description
Visit Festival of UX/Design Homepage
Get your Festivall Pass including 4 Workshops for only £24. A One Day festival pass will give you access to 4 workshops during the day.
The first ever UX Design Festival will turn London into a learning hub for designers who want to expand their skill sets, familiarise themselves with the professional UX landscape in London and connect with peers in this space. Representatives from the UX teams of some of the leading companies in London will open up their offices to host a day of workshops on their topics of expertise.
An escape room is basically real-life game: you and you friends are locked in a room, your mission is to solve puzzles and eventually escape from that room. Objective is to teach attendees on user centred design methodologies used throughout the project lifecycle and then to try them out in a super-fast paced scenario – "Speed UXing for beginners" and have fun doing it.
Speakers: Amardeep Shakhon Executive Experience Director at Karmarama Group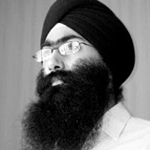 Amardeep is a Executive Experience Director at Karmarama, he is a customer experience professional with over a decade of industry experience. He has worked on B2B and B2C projects ranging from large-scale, complex data applications through to service lead mobile and tablet, responsive web and TV applications.

Other Speakers:
Gurmit Singh Shakhon
and Tim McEvilly
#UXFestival

For more information click here