Description


How do people use our product or service? This is a question a lot of designer and other people ask themselves. It's sometimes complex to get in the mind of our users. One of the tools that can help us do that is the custom/user journey map.
A journey map will help us visualize the process that users go through to accomplish a specific goal. It's a narrative divided in different phases. For each phase, the designer tries to understand the thoughts, pain points and emotions of the user and identify opportunities for improvement along the way.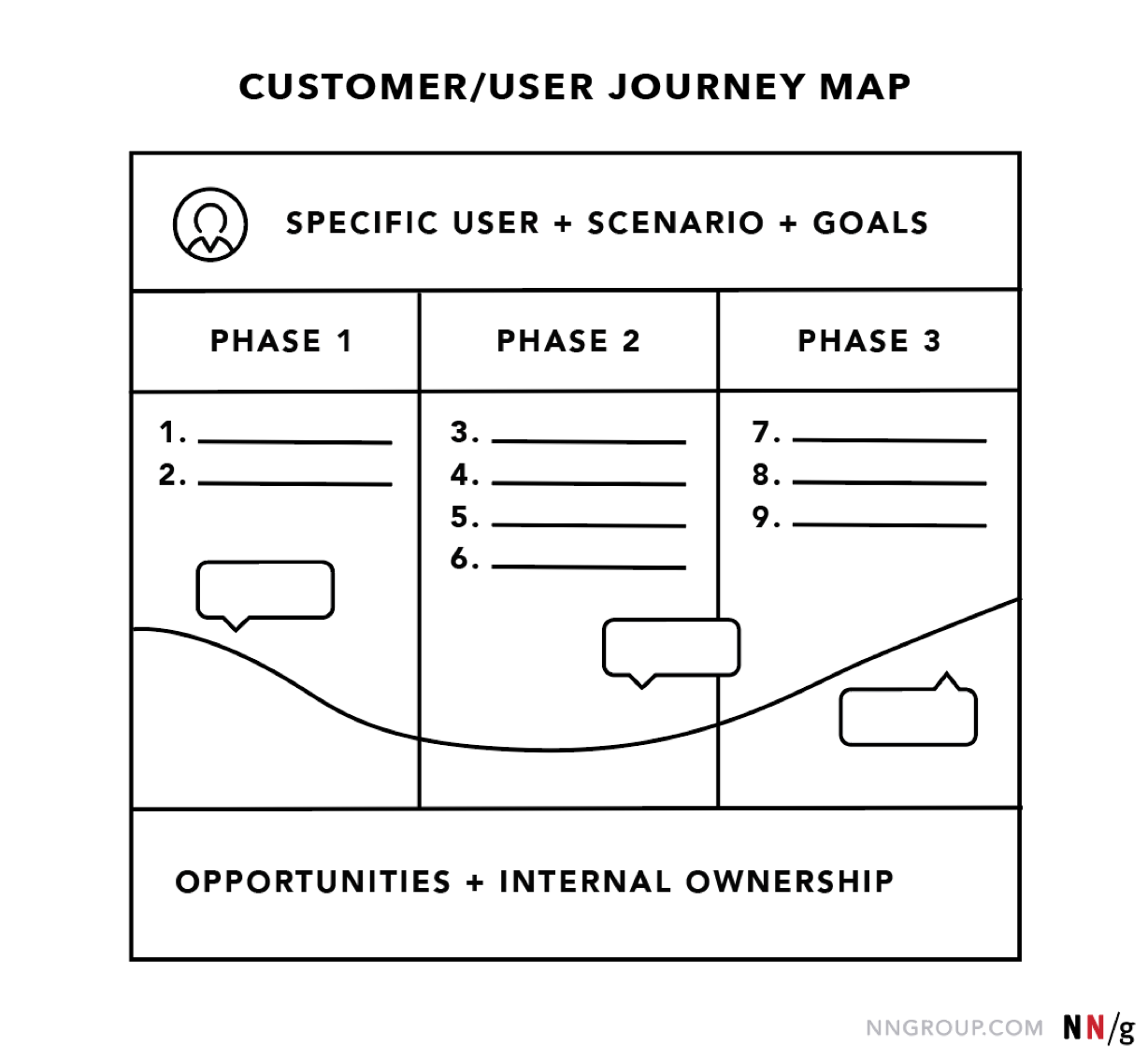 (customer / user journey map - Nielsen Group)
In this workshop we will split in small groups to build a "guerilla" user journey map of the user's experience with one specific service.
Ok, when and what's the plan?
18:30 welcoming participants.
19:00 Presentation of the concept then workshop in small groups
20:30 End of the workshop, drinks and networking
---


Thanks to our sponsor

Maltem is digital ecosystem that supports its customers through their digital innovation and transformation process. Maltem strongly believes that digital product and technology should also empower social and environment progress. The company founded in 2001 employs now 1050 collaborators across 12 different countries who work with different clients in the banking, energy, media and insurance sectors.
---


What's UX in Lux?
We organize and animate UX workshops/meetups in Luxembourg to share knowledge among UX designers and raise awareness about UX methodologies and tools for non-designers (Business Analysts, marketing teams, content strategists,even developers, etc.)
UX / UI designer, business analysis, project management, marketing people any anybody who will need to organize content at some point.
---
Who's behind this?
Laurence Vagner and Stéphanie Walter, both UX Designer in Luxembourg. You can follow UX in Lux on Twitter or subscribe to our newsletter to know when the next event will take place.