UX Trends - 2016 and beyond

Thursday, 17 March 2016 from 18:30 to 21:30 (GMT)
Event Details
This event is all about trends. What's on the horizon for UX? What new developments should we be looking out for? We have 3 exciting talks, each detailing key trends to look out for from a different perspective. 
Date - Thursday, 17 March 2016
18:30 - 19:00 - Mixing and mingling with drinks and nibbles
19:00 - 21:00 - Presentations
21:00 - 21:30 - Networking
Talk 1: Giles Colborne

Smart UX
Technologies that predict user behaviour and that offer more natural methods of interaction will be the 'Smart UX' experiences of tomorrow. Many of these technologies are part of the field of artificial intelligence - a field that's moved from science fiction to academic research to be part of mainstream products. Smart user experiences will be driven by ease of use and characterised by minimal interfaces. This talk will look at the landscape of technologies available and ask whether UXers have any skills that are relevant to tomorrow's Smart UX, and what new skills they'll need to learn to survive.
Giles

 Colborne (Managing Director, cxpartners)
Giles

 Colborne co-founded cxpartners in 2004. Since then, it has grown to one of the world's leading independent experience design consultancies working on next generation experience design and generating hundreds of millions of dollars of revenue for companies such as Marriott, eBay and AXA. His book, 'Simple and Usable', has sold tens of thousands of copies in Europe and North America and has been translated into Chinese and Korean. 

Giles

 is former president of the UPA, co-chair of IA Summit, and UX Awards judge. Additionally, he has worked with the British Standards Institute in developing standards for web accessibility.
Talk 2: Seema Jain and Celia Romaniuk
Fjord Trends 2016
Our Trends focus on issues we expect to tackle in the coming year and their impact on design, users, organisations and society. They reflect what our clients are asking for, our experiences as citizens and users, and our well-informed (we hope!) guesses on the effects of emergent technology. This talk will focus on 3 of our key Trends for 2016 discussing what, as UXers, we can do to make these trends relevant and actionable to users and motivate our clients to understand their influence.
Celia Romaniuk leads Fjord's design team in the UK & Ireland. She has almost twenty years experience in digital and service design working for companies such as Razorfish, Skype, the BBC, Dopplr, Nokia and the Financial Times.
Seema Jain is an Interaction Designer at Fjord London. Her experience varies from working in the Charity and Education sectors, to clients such as Panasonic Europe, HSBC, H&M and Royal Mail. 
Talk 3: Ranjiv Dale, GfK UK
Tech Trends for 2016
Ranjiv Dale - Ranj joined GfK in 2004 and is Head of Technology at GfK UK, responsible for all the technology research we conduct across the business. He has more than 15 years' experience in research and specialises in technology research across both consumer and business markets, where he has acquired a wealth of knowledge servicing international telecoms and technology accounts.  He is well respected as an industry analyst and speaks regularly at key market events.  He is also a key contributor to our Technology Trends report each year and led this year's GfK Study on the Smart Home.
Sponsors
We thank our sponsors Futureheads and GfK for supporting this event. See you on the night!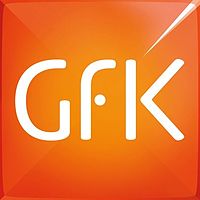 When & Where

Aviva Design Garage
33- 35 Hoxton Square
N1 6NN
United Kingdom


Thursday, 17 March 2016 from 18:30 to 21:30 (GMT)
Add to my calendar
Organiser
UXPA UK
The UK Chapter of the User Experience Professionals' Association (UXPA) is a not-for-profit organisation run exclusively by volunteers. We are affiliated with the International UXPA.
We bring together UK professionals who share a vision of creating compelling technology that meets users' needs, desires and abilities. These professionals come from a broad family of disciplines such as user-centred design, research, and human factors.
Through our events and other work, we:
- Provide UX practitioners with opportunities for learning and professional growth
- Champion the benefits of user-centred design techniques and approaches
Our Chapter is governed by some policies and bylaws of UXPA International, but has enough freedom to define many of its processes and policies. All of our bylaws are described in our Constitution, which was ratified in July 2013.
As a volunteer organisation, we do our best to support the community. Participation from, and collaboration with, the community is crucial. 
UX Trends - 2016 and beyond