You'll learn UX and UI design fundamentals, Wireframing, Prototyping and get career tips.
About this event
You'll learn UX and UI design fundamentals, Wireframing, Prototyping and get career tips: https://schoolofux.com/
From UX research and UI design fundamentals, wireframing in Sketch & Figma, to prototyping responsive mobile-first UI in HTML and CSS, and advice on starting a career in UX with portfolio and job interview tips. An insightful, hands-on & affordable 5-day course run by a professional UX designer with 15+ years of experience.
Day 1 — UX Design
UX Design, How to do it Right. By the end of the day you'll know how to carry out user research, map user journeys, create IA, run user testing and more:
differences between UX and UI
carrying out user research and reporting findings
mapping user journeys, storyboarding and experience maps
creating information architecture, sitemaps, card sorting
running user testing remotely and 'in the wild', A/B testing
review of the best accessibility practices
looking into analytics
tools for design mockups and prototyping
working with developers
book recommendations and lots of QnA
Day 2 — UI Design
Designing Pixel-Perfect UI. By the end of the day you'll learn the base User Interface design principles, how to create an icon font and optimise for touch, make your UI responsive and accessible and more:
UI design principles & process
typography (faux fonts, px vs. em, n-dash vs. m-dash)
accessibility (how to get WCAG-compliant)
components (usability practices, affordance)
iconography (creating icon font)
graphics (formats comparison incl. SVG, ways to optimise)
layout (responsive techniques, mobile first, desktop)
interactions (prototyping, optimising for touch)
various design tools on the market
Day 3 — Wireframing
Wireframing & Prototyping (using Sketch and Figma). We'll create an interactive prototype of a website in just under 3 hours, which you'll then be able to run and test on your mobile phone. Please bring your own laptops with Sketch app installed on MacOS (or Figma if you're on Windows) and let's design & prototype together.
structuring content
creating layout in Sketch app (mobile-first approach)
embedding fonts, icons and graphics
prototyping (navigation, interactions, optimising for touch)
testing on a real device
Day 4 — Prototyping Responsive UI in HTML & CSS
Basic coding skills for web and mobile, which are extremely beneficial to understand how to design products, which can be efficiently implemented and speak the same language with software developers. You'll leave with plenty of knowledge on how to create basic layout in HTML (including responsive mobile website) and apply styling using CSS.
introduction into coding for designers
HTML basics
CSS basics
creating responsive layout
inspecting websites in-browser
working with developers
book recommendations
lots of QnA
Day 5 — Career in UX
How to Start a Career in UX. You'll leave with plenty of knowledge on what it's actually like to be a UX designer in the field, what you need to become a freelancer, how to create portfolio, where to find a perfect job, interview tips, market rates and a lot of food for thought.
what a day of a UX designer looks like
working in startups vs. big companies vs. design agencies
how to create impressive portfolio
where to find a perfect job
practical tips for your interview
how to be a freelancer
money side: market rates
Everyone's welcome:
Suitable for complete beginners with no previous experience, as well as those who have already started exploring UX & UI design and want to spruce up their skills. Whether you're designing your own app, looking to improve your design skills or change your career — we are here to help you.
UX & UI designers
graphic designers
software developers
web designers
product owners
project managers
business analysts
marketing specialists
startup founders
students
Who runs it:
This course is run by a professional UX & UI designer Sergei Golubev with 15+ years of experience working with Microsoft, Heathrow, British Gas and numerous startups. He founded The School of UX and The UX Conference in London.
What we offer:
Signed certificate upon completion
Handouts & slides printed & digital
Live QnA with a professional designer
Books & tools recommendations
Hands-on exercises: individual & group
Tea, coffee, fruit and sweet treats
Career advice to help you grow
Private mentoring via Skype (£99/hour)
What our students say:
We've had 2000+ students from different backgrounds: from complete beginners to graphic designers, UI designers, software developers, marketing specialists, creative directors, startup founders, Business Analysts, Project Managers and university students. You'll find reviews on TrustPilot
Ekaterina, Digital Interaction Designer
«Excellent course! Very rich in information and to the point. You will get hands-on experience with prototyping and a lot of insightful information from actual UX designer with industry experience which is priceless!»
Sade, SEO, content and outreach graduate
«The course was very informative, and help was given whenever you needed more guidance. They take you through the theory step by step, followed by practical application. I would definitely recommend this course for those who want to understand the different elements of UX! 10/10.»
Holly, Marketing Graphic Designer
«Perfect for anyone who wants to get into UX or UI! I took part in the 5 day course that spanned from UX, UI, Prototyping, Coding and Career days. As a graphic designer, I felt like the course was very helpful for myself to find some bearings on what I want to achieve for the future.»
Hend, Head of Digital
«It has been long since I really enjoyed a course this much and found it to be excellent knowledge, value for money and related content. The course covered the essentials needed, it covered the difference between UX and UI and dedicated two days of hands-on experience playing and practicing prototyping and coding!  The course is well paced and structured. Sergei is always happy to answer any questions, provide insights and direct us to further readings! A friend recommended the course and it really exceeded my expectations. I highly recommend the course to my colleagues and team.»
Adam, Actor
«I attended a 3-day course UX Design for Beginners. Sergei's training is methodological, very clear and at a good pace. His manner is exemplary: friendly, polite, knowledgeable. The content of the course was well laid out, giving a good idea of what UX and UI design are about, it introduces the process and practical exercises allow you to learn just enough to leave you hungry for more!»
Questions?
Just email us on team@schoolofux.com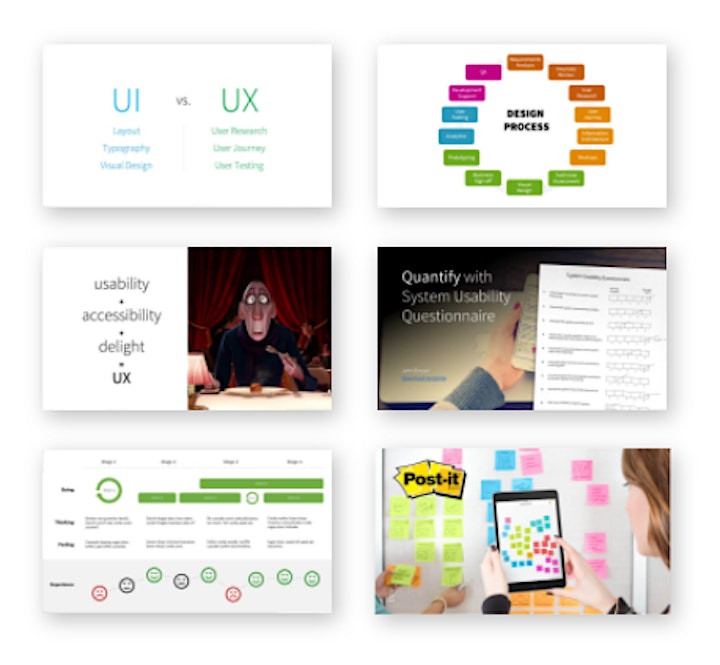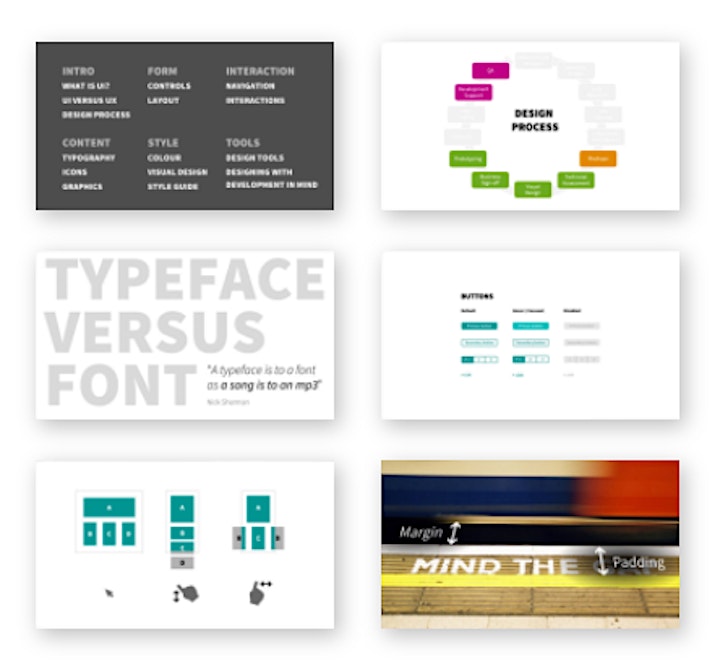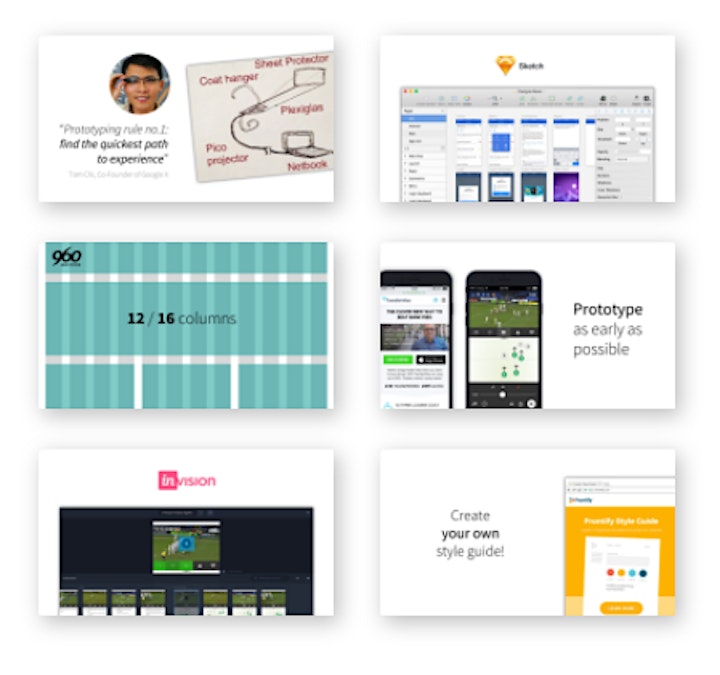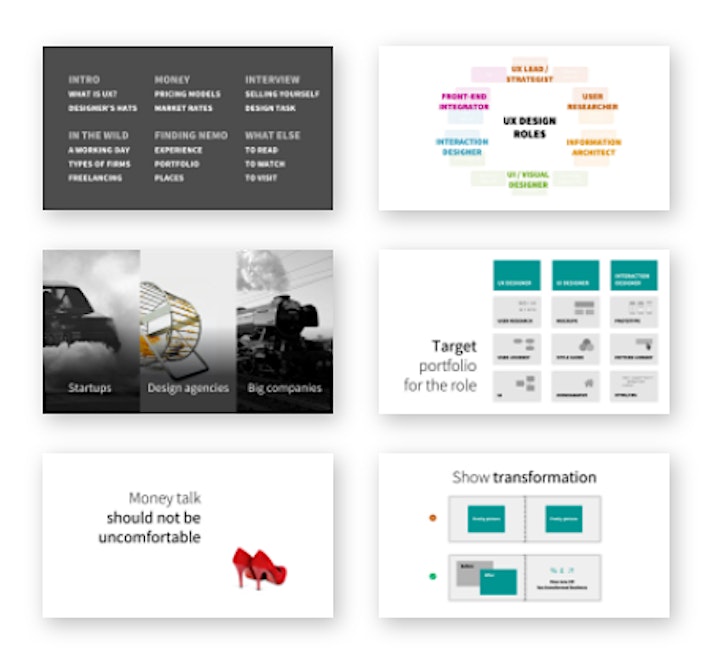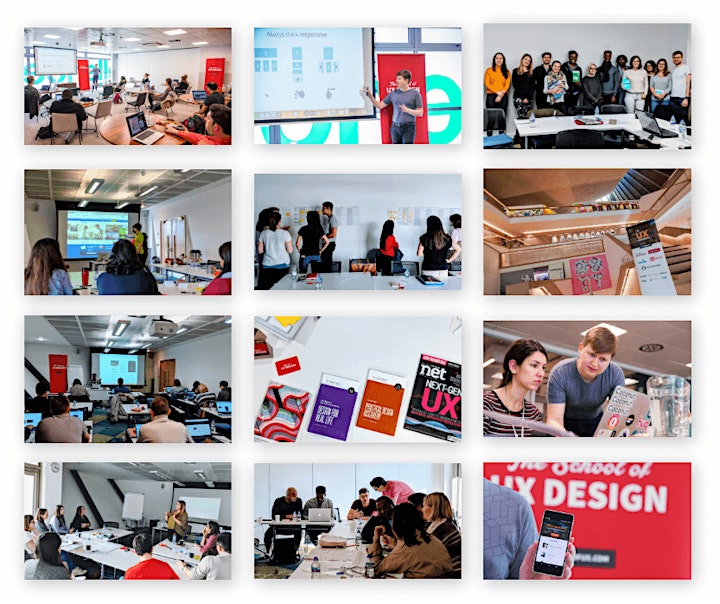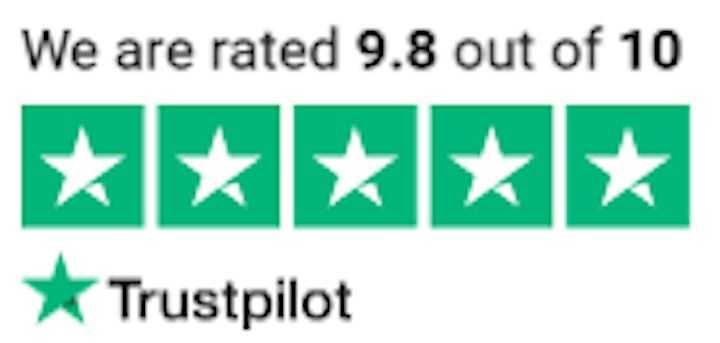 Date and time
Location
Refund policy
Organiser of UX & UI Design, Prototyping & Content Design: 5-day course
We help anyone learn User Experience and User Interface design through short, practical and affordable courses. Graphic designers, web developers, project managers, business analysts, startup founders, students — all welcome.
Whether you're designing your own app, looking to improve your design skills or change your career — we are here to help you.
We are professional UX & UI Designers with 15+ years of experience working with FTSE 100 companies (Microsoft, Heathrow, British Gas, M&S to name a few), as well as mentoring and running talks for startups and aspiring entrepreneurs (MassChallenge, StartUp Britain).