Learn what good UX is, why it's important, and how to apply it to your client projects and your own company to help you win more business
About this event
Who is this workshop for?
Web designers/developers who want a process and more conversions
Graphic designers moving from analogue to digital
Non-designers who create digital products
Marketers who want user-centric, empathic sales
Agency owners who want to stand out
Content creators who build user journeys and experiences
Why should you book this UX workshop?
You will learn how to apply a solid UX blueprint to your projects which will speed them up and and prevent costly mistakes in the development phase or after launch
It will give you an additional product to sell to your clients
You will be able to position your agency as experts in the field of UX
It will give you recurring revenue opportunities with optimisation through maintenance contracts (the UX process is all about testing out solutions over time)
It will win you more work, because you'll learn how to be a better listener to your clients' challenges
What is included?
What is good UX and why do we need it?
Human-Centred Design and the Emotional System
The UX Blueprint: an overview on the 3 phases of the process
Phase 1: Research, with practical exercises
Phase 2: Design, with practical exercises – introducing Priority Guides
Phase 3: Validation, with practical exercises
Water, tea and coffee and lunch*
*Once you register, you will be emailed lunch food and drink options
The day will be held at Freedom Works, Worthing (3rd floor meeting room).
Cost per person: £275 + VAT
During this 6 hour workshop, brought to you by Shake It Up Creative, you will learn from the sought-after UX designer, experienced workshop leader and international conference speaker Piccia Neri. Piccia's design experience spans over 25 years and includes projects in the UK and abroad for the British Council, the British Museum, Tate Gallery, National Gallery and Sunday Times Magazine. Some of the brands she's worked on include Channel 4, British Film Institute, Unilever and Diageo. In addition, Piccia led the creative direction of the design department at the British Film Institute, London. She also served on the board of the Chartered Society of Designers as vice-president from 2013 to 2016.
Piccia will give you an in-depth understanding of User Experience and teach you practical skills to apply a solid UX blueprint to your projects. UX is the art of giving the people who are looking to use your products what they really want to see (rather than what you or they, think they want). Piccia is also fluent in 4 European languages which is just one of the reasons she's in such high demand to present on UX all over the world.
Only here working in the UK for a short time, we are thrilled to bring this UX Workshop to Worthing during Piccia's stay (she currently resides in Spain). We originally met Piccia at WordCamp and have built a strong relationship with her over the last few years. Piccia also runs Design For Geeks, a consultancy agency that offers UX workshops and courses that bridge the gap between designers and other web professionals and she is a founding member of the Cloudways Mavericks programme.
Her UX tuition and thought-leadership really is not to be missed!
Why Piccia?
"This course has opened my eyes in a way that no one has done during my 30 years in business. It is not just UI. Everything is UX, of which UI is only a part. I had several 'ah-ha' moments. Your concepts of 'empathy' and 'plan before style' are just what I needed to hear.
I have used your concepts and landed several new jobs right away. I now feel so much better equipped to give a positive experience on my site and in my process, so I can give my client's customers a better experience on their sites. Frankly, I got more valuable information in your short course than I did from another course costing many times your price. I am excited for the first time in a year." - Ren Kessler, That Web Place
Watch Piccia in action talking about UX design For Everyone, WordCamp London 2019
http://bit.ly/2rPxWri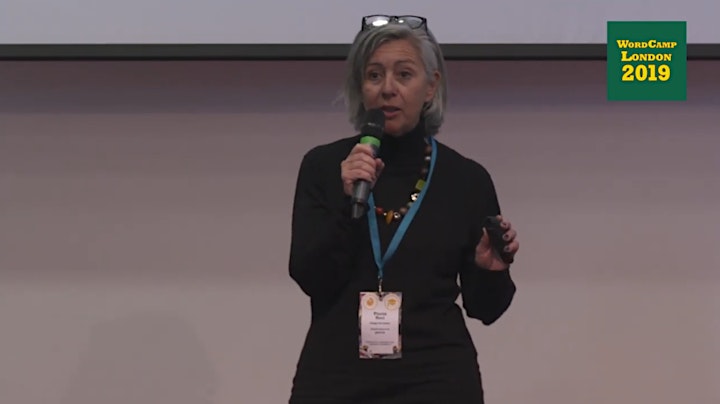 Organizer of UX Workshop (featuring Piccia Neri)
We are here to demystify marketing and champion communications excellence. We do this through sharing, through collaborating and by working with clients, not just for them. We help organisations reach and resonate with their audience, affirming their success now and for the future. The result of these partnerships is marketing, design and web work that eclipses original expectations. Here to rejuvenate your business, Shake It Up Creative is a design and marketing company specialising in rebranding and repositioning through web & graphic design, marketing, PR and SEO services.