Description



---

Jaime Levy author of UX Strategy joins UXey in the heart of Leicester at The Exchange as part of her worldwide book tour and conference.
Your ticket includes: Conference Seat + UX Strategy Book + Pot of tea + Selection of ciabatta sandwiches + All butter scone with strawberry jam & cream (Gluten free available).
(Please note, tickets are non-refundable)
Jaime will be discussing UX Strategy :
"User experience (UX) strategy requires a careful blend of business strategy and UX design, but until now, there hasn't been an easy-to-apply framework for executing it. This hands-on guide introduces lightweight strategy tools and techniques to help you and your team craft innovative multi-device products that people want to use.
Whether you're an entrepreneur, UX/UI designer, product manager, or part of an intrapreneurial team, this book teaches simple-to-advanced strategies that you can use in your work right away. Along with business cases, historical context, and real-world examples throughout, you'll also gain different perspectives on the subject through interviews with top strategists.
Define and validate your target users through provisional personas and customer discovery techniques.

Conduct competitive research and analysis to explore a crowded marketplace or an opportunity to create unique value.

Focus your team on the primary utility and business model of your product by running structured experiments using prototypes.

Devise UX funnels that increase customer engagement by mapping desired user actions to meaningful metrics."
Location, Date and Times:
THE EXCHANGE, 50 Rutland Street, Cultural Quarter, Leicester LE1 1RD
Chargeable parking is available opposite the venue.
Tuesday July 25th

The event is open for networking at 6:00pm

Welcome talk by UXey Founder - 6:45pm

Jaime Levy - 7:00pm

Q&A with Jaime Levy - 8:00pm

Networking 8:30pm onwards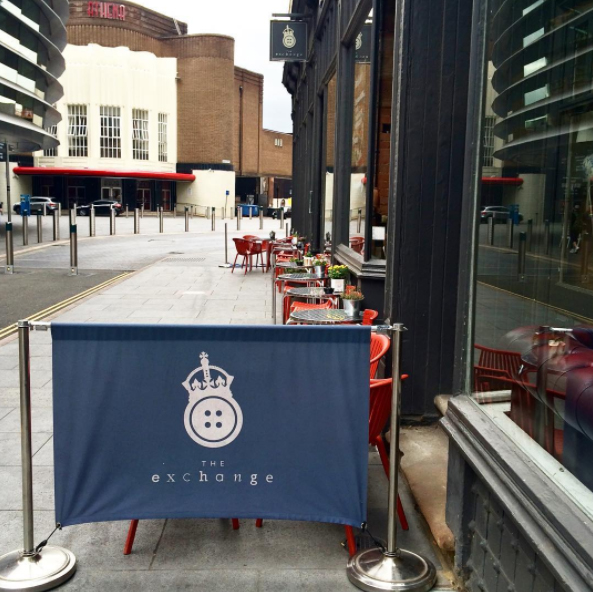 This event has been made possible thanks to the sponsorship of Ecom

Terms and Conditions
UXey and its associated volunteers do not accept any responsibility or liability for damages arising from your attendance out our event. We do not accept any liability for the misuse or loss of data or information submitted to us directly through the site or by email or shared at our event.
We cannot accept any responsibility where any injury, damage or loss resulted from; any act or omission of the person or persons affected, any act or omission of a third party not connected with your activity and which were not foreseen or unavoidable, an event which neither UXey nor the venue provider could have foreseen or avoided even with all due care.
In the event of the organisers (UXey) cancelling the event, a refund will be repaid minus the booking fee of £1.58 per ticket within 30 days of cancellation. We are unable to refund your ticket if you choose to cancel or not attend for any reason. If you are unable to attend the event having purchased your ticket, if you contact the organisers no later than July 30th 2017, we can arrange to post your copy of UX Strategy to you, at your cost. Tickets are non-transferable without prior agreement with the event organiser.