UXPA UK April - UX Strategy

Thursday, 16 April 2015 from 18:30 to 21:00 (BST)
Event Details
SOLD OUT!! Please note that this event is sold out. Due to security restrictions for the venue, we are not able to sell any last minute cancellation tickets at the door. Please do not show up without having a ticket as we will have to turn you away. 
If you are looking to give your ticket away to someone else, you have to please let us know. Unless your name is on the list we will not be able to let you in. 
Location – The Telegraph, 111 Buckingham Palace Road, SW1W 0DT.
About the event
Corporate strategy, commercial strategy, marketing strategy. Everyone needs a strategy. So what is a UX strategy? In this event, we invite practitioners with strong ideas on what they consider a UX strategy, from utilising design processes, building a team, to questioning the fundamentals of UX.  Please join us for an evening of discussion at the UXPA April event.
Date - Thursday, 16 April 2015
18:30 - 19:00 - Mixing and mingling with drinks and nibbles
19:00 - 20:30 - Presentations (see below)
20:30 - 21:00 - Networking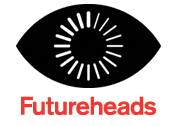 Sponsor of the event
UXPA UK would like to thank Futureheads for their support in sponsoring our April event.
Talk to Be Kaler and her Futureheads team for your next career move or to find that special someone to enhance your team.
Presenters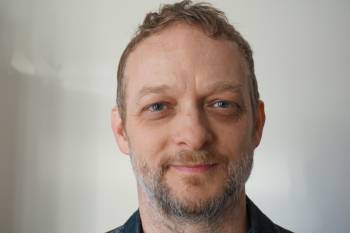 Making of Meaning: UX, empathetic design and learning by doing
Alex Barclay, Founder of The XDs, Strategy Lead of Accenture Interactive

Alex will showcase projects he's run with his interdisciplinary UX design collective The XDs. He'll talk us through how he and other XD members use UX design-led processes as a user centred research and development strategy to both set and solve problems, and to deliver more meaningful solutions.
Ale
x is a an XD (or Experience Design) Strategist. His day job is XD Strategy lead at Accenture Interactive and Fjord. At night (and the odd weekend!) he runs not-for-profit rapid learning and innovation collective The XDs (Experience Design Group).
The XDs (Experience Design Group) (http://www.experiencedesigngroup.org/)
We are a creative 'do tank'. We accelerate learning and create more meaning for end users by applying a design and workshop based process. We make end user experiences more meaningful, memorable and more satisfying. We learn by doing. It's as simple as that.

Working with UX to make designs real
Michael Le, UX Designer, The Telegraph
Michael Le will discuss how the UX team at The Telegraph was created to be part of a digital transformation.  He will explain what they have learned so far about successful UX strategy being there to support decision making, and working with technology towards delivering value.  
Michael will discuss how UX teams should be integrated with technology teams to make designs real, and how The Telegraph integrated checkpoints into their agile design workflow to design the right thing at the right time.
Michael Le is a user experience designer at the Telegraph Media Group. He started his career as a computer programmer in the automotive and financial industry before transitioning into design. His professional experience has included using practices from "Toyota Way" to agile. In the last 5 years he has helped software teams adopt user experience practices into traditional agile processes.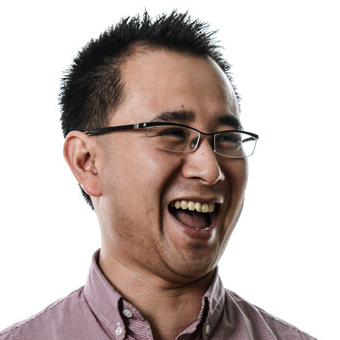 What is UX strategy?
Tim Loo, Strategy Director, Foolproof
Tim will cover foundation questions for UX strategy:
Why UX strategy? What problem does it seek to solve?

What is the relationship between UX strategy and business strategy, product strategy, etc?

Are there new skills and techniques required to develop UX strategy?

Why should UX professionals make great strategists? Why UX professionals often fail at strategy and strategic influence?
Bio:
Tim is a Partner at Foolproof, one of Europe's largest experience design companies. He leads Foolproof's Strategy & Planning practice, developing and deploying their experience strategy framework, methodologies and expertise across a range of global clients. As a UX strategist, he works with global brands such as Intercontinental Hotels, Shell, Lloyds Bank and Eli Lilly to map and understand their existing customer ecosystems and build the UX vision, roadmap and KPIs for transforming their businesses around the new breed of digitally connected customers.
Tim will be a speaker in UX STRAT in Amsterdam, June 2015 (http://www.uxstrat.com/uxstrat_europe)
Any questions?
For more details and contact info head to the UXPA UK website.
When & Where

The Telegraph
111 Buckingham Palace Road
SW1W 0DT London
United Kingdom


Thursday, 16 April 2015 from 18:30 to 21:00 (BST)
Add to my calendar
Organiser
The UK Chapter of the User Experience Professionals' Association (UXPA) is a not-for-profit organisation run exclusively by volunteers. We are affiliated with the International UXPA.
We bring together UK professionals who share a vision of creating compelling technology that meets users' needs, desires and abilities. These professionals come from a broad family of disciplines such as user-centred design, research, and human factors.
Through our events and other work, we:
- Provide UX practitioners with opportunities for learning and professional growth
- Champion the benefits of user-centred design techniques and approaches
Our Chapter is governed by some policies and bylaws of UXPA International, but has enough freedom to define many of its processes and policies. All of our bylaws are described in our Constitution, which was ratified in July 2013.
As a volunteer organisation, we do our best to support the community. Participation from, and collaboration with, the community is crucial. 
UXPA UK April - UX Strategy