UXPA UK Celebrates Global Accessibility Awareness Day 2014

Thursday, 15 May 2014 from 18:30 to 21:30 (BST)
Event Details
About the event
We haven't solved the problem of accessibility. We need to change that. If we work together, we can.
Accessibility exists on a continuum and covers a wide spectrum of needs – we all benefit from accessibility. This is especially true in the mobile context. Accessibility can no longer be viewed as a separate entity and needs to be embedded in the entire UX process.
From design to development, the goal for any digital product should be to deliver an inclusive user experience. Our speakers will provide an insight into how you can deliver this both now, and in the future.
We will also hear the opinions of the most important stakeholders – the end users.
Sponsor of the event
UXPA UK would like to thank Futureheads for their support in sponsoring our May event.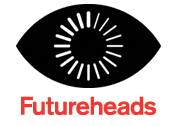 Futureheads is an exciting digital recruitment business launched in September 2009 by four highly experienced and successful digital experts. Respected as passionate advocates of a professional, knowledgeable and no-nonsense brand of recruitment, they offer a sound knowledge of the digital industry, a vast network of contacts and an impressive track record in sourcing and securing the best talent in user experience, project management and creative & front end technology.
Talk to Be Kaler and her Futureheads team for your next career move or to find that special someone to enhance your team.
Logistics and format of the event
Location - IBM, 76/78 Upper Ground, South Bank, London, SE1 9PZ.
Date – Thursday, 15th May 2014.
18:30 – 19:00 – Mixing and mingling with drinks and nibbles.
19:00 – 20:00 – Speakers.
20:00 – 20:30 – Panel Discussion.
20:30 – 21:00 – Networking
Speakers
We have three exciting speakers for you. 
A practical guide to Accessible User Experience (AUX).
Léonie Watson, Senior Accessibility Engineer – The Paciello Group.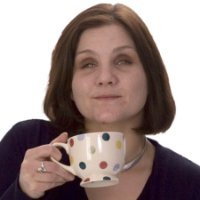 Overview:
Accessibility is a natural component of UX, and an essential skill for UX practitioners working in the digital landscape. This guide will look at AUX good practice and share practical steps to help UX practitioners make it happen. With professional insights taken from nearly 20 years working on the interwebs, and personal insights drawn from being a screen reader user, Léonie Watson will take a look at AUX now and in the future.
Biography:
Léonie Watson began using the internet in 1993, turned it into a web design career in 1997, and (despite losing her eyesight along the way) has been enjoying herself thoroughly ever since. After many years as Director of Accessibility at Nomensa, Léonie is now a Senior Accessibility Engineer with The Paciello Group (TPG) and owner of LJ Watson Consulting. Amongst other things she is Chair of the British Computer Association of the Blind (BCAB), writes for .Net magazine, and is a member of the W3C HTML Working Group and HTML Accessibility Task Force. She even appears every now and then on TV and radio to talk about technology.
See Leonie's profile on LinkedIn.
@LeonieWatson
Have I Got Accessibility for You: Multi-platform Standards and UX. 
Ian Pouncey – Senior Accessibility Specialist – BBC Future Media.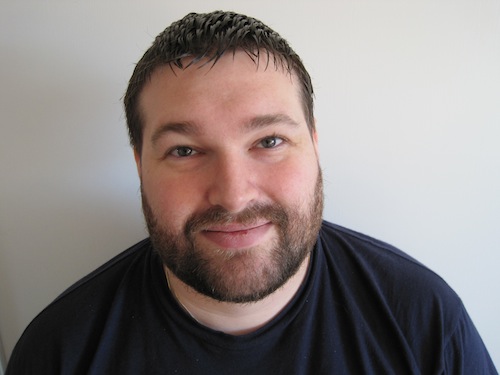 Overview:
Ian will talk about how the new BBC Mobile Accessibility Standards and Guidelines and the work-in-progress BBC HTML Accessibility Standards relate to UX. He will discuss the importance of good design as the starting point for creating accessible web sites and applications, and the role the UX profession has in improving accessibility on the web.
Biography:
Ian Pouncey is a Senior Accessibility Specialist and Web Developer at the BBC, writing standards, guidelines, and training material, and advising developers and designers on creating accessible websites and applications. He is the author of Beginning CSS: Cascading Style Sheets for Web Design, 3rd Edition, a W3C HTML Accessibility Task Force member, and web accessibility advocate.
See Ian's profile on LinkedIn.
@IanPouncey
The Future of Inclusive User Experience.
Meera Pankhania – Head of Accessibility and Usability – AbilityNet.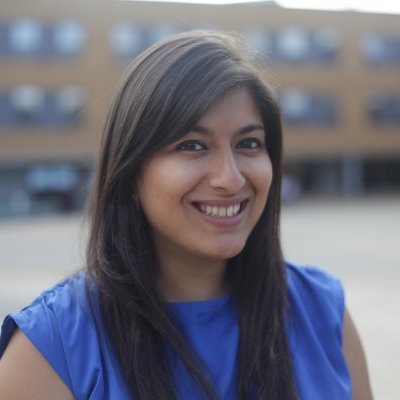 Overview:
So what is the future of accessibility? To solve the problem of accessibility we may have to think of it differently. As technology evolves, the concept of accessibility may have to evolve with it. What opportunities will UX trends such as personalisation and wearable technology bring? Will they remove barriers, or will they present new problems that need to be solved? Meera will discuss these issues in her talk.
Biography:
Meera leads AbilityNet's talented team of accessibility and usability consultants by providing strategic direction, business development and delivering consultancy. Her work is especially strong in the financial sector, as well as with organisations of the calibre of BT and Samsung. Meera works with her consultants throughout the entire project lifecycle – from initial awareness raising to final sign-off – ensuring optimal accessibility at every stage. The most prominent example of this was with the extremely successful London 2012 Olympics website.
With a background in web design and development, Meera has over 10 years of experience spread across client-side, digital agencies and consultancies, Meera has acquired expertise in the different disciplines required to create and advocate inclusive user experience.

See Meera's profile on LinkedIn.
@Meera404

Posters

Investigating the Appropiateness and Relevance of Mobile Web Accessibility Guidelines.
Raphael Clegg-Vinell – Accessibility and Usability Consultant – AbilityNet.
Overview:
Raphael will be presenting a poster version of his research paper 'Investigating
the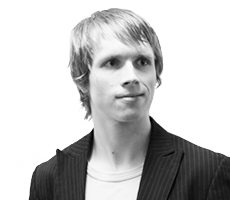 Appropriateness and Relevance of Mobile Web Accessibility Guidelines'. The study assessed the validity of the Mobile Web Best Practice Statements (MWBP 1.0) for a wide range of user groups, examining whether issues reported in live user testing sessions could be mapped to relevant Web Content Accessibility Guidelines (WCAG 2.0) Success Criteria or MWBP 1.0 Statements. One conclusion from the research was that accessibility guidelines and standards need to adopt a more user-centred approach to ensure they address issues which will have the highest impact on real-life accessibility.
The paper was recently presented at the Web for All (W4A) conference, held in Seoul, Korea, where it won the award for 'Best Communication Paper'.

Biography:
Raphael Clegg-Vinell is an accessibility and usability consultant at AbilityNet. His work includes conducting user testing sessions, and advising developers and designers on how to create accessible/usable digital products and services.
Raphael has a background in web design/development and has worked on several commercial and personal websites and apps. He has been a member of the UXPA for two years and regularly attends other IT-related conferences/workshops.

See Raphael's profile on LinkedIn
@Raphael_CV


Any questions?
If you have a question or comment, please contact the event's curator, Chris Bailey.
And remember...
You can follow us on Twitter @UXPAUK and subscribe to our newsletter to hear about more events.
Do you have questions about UXPA UK Celebrates Global Accessibility Awareness Day 2014?
Contact UXPA UK
When & Where

IBM
76/78 Upper Ground
SE1 9PZ South Bank
United Kingdom


Thursday, 15 May 2014 from 18:30 to 21:30 (BST)
Add to my calendar
Organiser
The UK Chapter of the User Experience Professionals' Association (UXPA) is a not-for-profit organisation run exclusively by volunteers. We are affiliated with the International UXPA.
We bring together UK professionals who share a vision of creating compelling technology that meets users' needs, desires and abilities. These professionals come from a broad family of disciplines such as user-centred design, research, and human factors.
Through our events and other work, we:
- Provide UX practitioners with opportunities for learning and professional growth
- Champion the benefits of user-centred design techniques and approaches
Our Chapter is governed by some policies and bylaws of UXPA International, but has enough freedom to define many of its processes and policies. All of our bylaws are described in our Constitution, which was ratified in July 2013.
As a volunteer organisation, we do our best to support the community. Participation from, and collaboration with, the community is crucial.