UXPA UK Global Accessibility Awareness Day 2015: What are we doing about Accessibility?

Thursday, 21 May 2015 from 18:30 to 21:00 (BST)
Event Details
About the event
In 2014 UXPA UK marked Global Accessibility Awareness Day by confronting the fact that we haven't solved the problem of accessibility. The big question is, since then, what exactly have we done about it?
Join us on May 21st to hear insights from leading academics and industry experts and find out.
Date - Thursday, 21 May 2015
18:30 - 19:00 - Mixing and mingling with drinks and nibbles
19:00 - 20:30 - Presentations (see below)
20:30 - 21:00 - Networking 
Live captions will be provided at the event and we thank The Paciello Group for their support in providing this service.

Presenters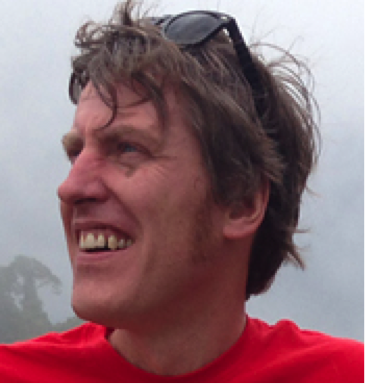 Accessibility: A Core Quality and Shared Responsibility

Dr. David Sloan, User Experience Research Lead, The Paciello Group (TPG)
If we want to create the best possible user experience for everyone, including disabled people, we need to move accessibility from an exercise in technical standards compliance and meeting legal obligations towards a fundamental quality throughout the process of creating digital products and services. How do we do that? With deliberate, steady progress. This short talk will share some experiences from our work helping organisations understand their current accessibility capacity and how they can move towards a culture and practice of accessibility.
Bio:
Dr. David Sloan is User Experience Research Lead for The Paciello Group (TPG). He has spent over 14 years as a researcher, educator and consultant, helping people to create great digital products and services that can be used by as many people as possible, regardless of disability. He joined TPG in 2013, having previously worked at the University of Dundee's School of Computing, one of the world's largest academic research groups investigating accessibility for older and disabled people.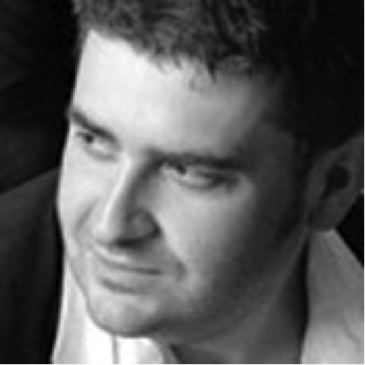 Hey, Wii Want to Play Too: Accessibility in the Games Industry

Ian Hamilton, Freelance UX Designer and Accessibility Specialist
The potential for accessible gaming is huge as there is not only a strong business case but games can also improve the quality of life for many disabled people. Ian will discuss the unique challenges of making games accessible, how, in the context of gaming, accessibility is about optimisation rather than compliance, as well as defining the core principles of accessible gaming.
As well as describing why accessibility in gaming is important and what makes it different to other industries, Ian will also give some insight into where the industry is currently at, with examples of initiatives that have been making a difference
Ian's background is from both gaming and web products at the BBC, where he became involved with accessibility, in particular for pre-schoolers with profound motor and cognitive impairments. He now works in the wider industry on both advocacy and consultancy, working with developers, academia and industry bodies to raise the profile and understanding of accessibility issues in the games industry. Examples include co-authoring a White House policy briefing, organizing global accessibility hack events, leading work on industry best practice guidelines, and advising on government funding processes.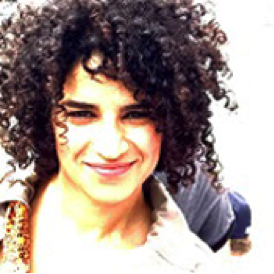 Accessible but Exclusive? The paradox of Psycho-Social Inclusion

Dr Farnaz Nickpour, Lecturer at Brunel University and leader of the Inclusive Design Research Group (IDRG)
Through exploring the notions of accessibility and inclusion, Farnaz will be discussing the importance of holistic experience and the concept of 'psycho-social inclusion', its importance and complexity, and the current lack of its consideration in areas such as product and service design.
This will be further explored through a case study on Inclusive Bus travel for TfL. Farnaz will be discussing the empathic methods and the key findings of the project, sharing some critical questions looking ahead, in regards to accessibility and inclusion and whether 'the problem' [we are talking about] has been well defined, to start with.
Bio:
Dr Farnaz Nickpour is a Lecturer in Design at the College of Engineering, Design and Physical Sciences at Brunel University. Farnaz is the leader of the Inclusive Design Research Group (IDRG) in the UK and a fellow at the Royal Society of Arts (RSA) and Human Centred Design Institute (HCDI). Farnaz has led research projects funded by Transport for London (TfL), Research Council UK (RCUK), Sainsbury's, Department of Health and Technology Strategy Board (TSB) exploring and improving 'diversity' and 'inclusion' in various contexts such as transport, healthcare, shopping, nutrition and mobility.
Farnaz's work focuses on improving the lived experience not only on a physical but also psycho-social level and goes beyond more conventional dimensions of inclusive design such as ageing and disability, to address less typical lifestyle exclusions such as obesity. Farnaz has worked directly with diverse groups of end users, designers, various stakeholders and the public in the design of products, services and tools that 'include' and 'inspire'.
Any questions?
For more details and contact info head to the UXPA UK website or contact the curator, Chris.

Sponsors
We thank Futureheads for their continued support.





Captioning service provided with the support of The Paciello Group.





Do you have questions about UXPA UK Global Accessibility Awareness Day 2015: What are we doing about Accessibility??
Contact UXPA UK
When & Where

Digitas LBi
146 Brick Lane
E1 6RU London
United Kingdom


Thursday, 21 May 2015 from 18:30 to 21:00 (BST)
Add to my calendar
Organiser
The UK Chapter of the User Experience Professionals' Association (UXPA) is a not-for-profit organisation run exclusively by volunteers. We are affiliated with the International UXPA.
We bring together UK professionals who share a vision of creating compelling technology that meets users' needs, desires and abilities. These professionals come from a broad family of disciplines such as user-centred design, research, and human factors.
Through our events and other work, we:
- Provide UX practitioners with opportunities for learning and professional growth
- Champion the benefits of user-centred design techniques and approaches
Our Chapter is governed by some policies and bylaws of UXPA International, but has enough freedom to define many of its processes and policies. All of our bylaws are described in our Constitution, which was ratified in July 2013.
As a volunteer organisation, we do our best to support the community. Participation from, and collaboration with, the community is crucial.