Event Details
About the event
This month our focus is on Lean UX with in-dept, hands-on talks dedicated to designing more successful products, building effective teams, and supporting start-ups and enterprises.
Our industry experts and international speakers will talk about how teams are rethinking the way software is built applying UCD and Lean techniques. They will also look at misconceptions of Lean UX outside of startups and small businesses.
We will spend some time at the end with a Q&A session.

Sponsor of the event
UXPA UK would like to thank Futureheads for their support in sponsoring our October event.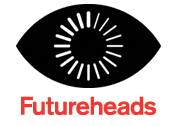 Futureheads is an exciting digital recruitment business launched in September 2009 by four highly experienced and successful digital experts. Respected as passionate advocates of a professional, knowledgeable and no-nonsense brand of recruitment, they offer a sound knowledge of the digital industry, a vast network of contacts and an impressive track record in sourcing and securing the best talent in user experience, project management and creative & front end technology.
Talk to Be Kaler and her Futureheads team for your next career move or to find that special someone to enhance your team.
Logistics and format of the event
Location – Central Foundation Boys School
Date - Thursday, 16 October 2014
18:00 - 19:00 - Mixing and mingling with drinks and nibbles
19:00 - 20:30 - Presentations (see below)
20:30 - 20:45 - Q&A panel
20:45 - 21:30 - Networking

Presenters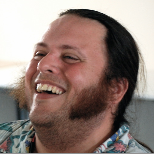 Lean Persona - Adrian Howard
How do you get everybody in your company to understand your customers — especially if you're not 100% certain yourself? You've got out of the building and talked to your customers, but how do you communicate and build on what you learned when you get back? We'll show how to get the whole team involved in doing user research and building persona continuously. You'll be introduced to a practical technique for integrating persona with lean approaches to product strategy and development.

Bio:
Adrian Howard is passionate about building effective teams and great products. You'll find him working with startup and product development teams — combining coaching & teaching with hands on user experience & development work. With more than fifteen years experience working with startups, established businesses and agencies Adrian is an active member of the Balanced Team, Agile, & Lean UX communities. He regularly teaches and speaks on integrating Lean, UX and Agile methods — and mentors for Lean Startup Machine.
You'll often find him ranting in a corner of the bar about how agile, business and user experience folk need to play nice together. Be kind and buy him whisky.You can follow Adrian on Twitter @adrianh.
---------------------------------------------------------------------------------------------------------------
Lean UX in small and large organisations - Andrew Godfrey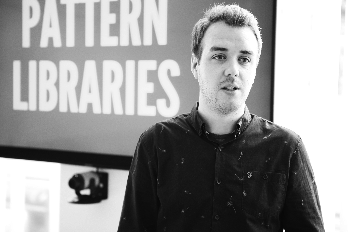 I will be speaking about what I've learned about adopting Lean UX in varying environments. How can you encourage Lean UX principles in small and large organisations alike? Particularly talking about my own personal experience transitioning from a start up to a fully fledged Experience Design Agency.
Bio:
Andrew is a Senior Experience Designer at Foolproof and a Teaching Assistant at General Assembly. He has worked for start ups, established software companies and design agencies, where he has practiced or introduced UX design and Lean principles and methods. 
Andrew began his career working as an Interaction Designer in 2003 with an Agile XP team where he developed an enthusiasm for software product design and a passion for making Lean, Agile and User Experience design work together. You can follow Andrew on Twitter @tweet_godfrey.
---------------------------------------------------------------------------------------------------------------
How do you know you're developing the right product? - Michele Ide-Smith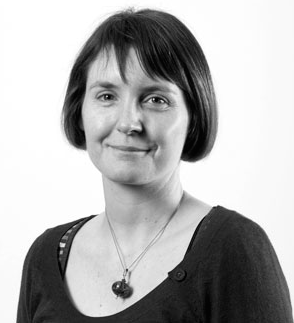 In this talk I'll share:
What I learnt about using rapid, iterative prototyping techniques to design a product for software developers in just 3 days, at a tradeshow.

The benefits of being part of a truly 'balanced' team.  
I'll also share some insights into the challenges that my current team (at the University of Cambridge) is facing in using Lean UX methods within a centuries-old institution.
Bio:
Michele Ide-Smith is a UX designer with 17 years' experience of designing digital products and services. Michele loves solving complex problems; from re-designing government and educational services, to creating productivity tools for software teams. She is currently leading a Design Team at the University of Cambridge. You can follow Michele on Twitter @micheleidesmith.
Any questions?
If you have a question or comment, please contact the event's curators, Simon and Monica.

And remember...
You can follow us on Twitter @UXPAUK and subscribe to our newsletter to hear about more events.
Plus, if you're in the market for a new role, contact our sponsor Futureheads or check out our jobs board.
Do you have questions about UXPA UK October event: Lean UX?
Contact UXPA UK
When & Where

Central Foundation Boys School
Cowper Street
London, EC2A 4SH


Thursday, 16 October 2014 from 18:30 to 21:30 (BST)
Add to my calendar
Organiser
UXPA UK
The UK Chapter of the User Experience Professionals' Association (UXPA) is a not-for-profit organisation run exclusively by volunteers. We are affiliated with the International UXPA.
We bring together UK professionals who share a vision of creating compelling technology that meets users' needs, desires and abilities. These professionals come from a broad family of disciplines such as user-centred design, research, and human factors.
Through our events and other work, we:
- Provide UX practitioners with opportunities for learning and professional growth
- Champion the benefits of user-centred design techniques and approaches
Our Chapter is governed by some policies and bylaws of UXPA International, but has enough freedom to define many of its processes and policies. All of our bylaws are described in our Constitution, which was ratified in July 2013.
As a volunteer organisation, we do our best to support the community. Participation from, and collaboration with, the community is crucial. 
UXPA UK October event: Lean UX