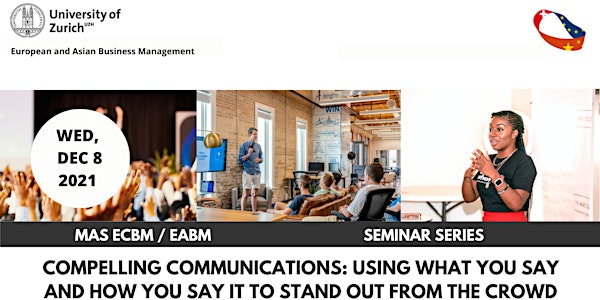 UZH EABM/ECBM - Seminar Series: Compelling Communications
Compelling communications: using what you say and how you say it to stand out from the crowd
About this event
The world has never been noisier and attention has never been more scarce. Every time we communicate, we are trying to break through the noise and stand out in what is fast becoming an attention economy.
Whether you are applying for a job and need your CV to shine, whether you are in an interview, whether you are on social media or whether you are simply creating your network, the way you communicate tells the world more than you realise. So harness that power and communicate compellingly. This seminar focuses on a few of the first steps you can take to start that journey…
Our guest speaker, Mr. Okar is currently Vice President of Communications and Public Affairs at Novo Nordisk, one of the world's leading healthcare companies. He has previously worked in banking and consultancy in London, Paris, Istanbul and now Zurich. He was the European Universities Champion of debating and Chief Adjudicator of both the World and European Championships.
Mr. Okar has delivered public speaking and communications seminars on every continent of the world and will be returning to the University of Zurich for his second seminar on compelling communications.
Seminar details:
Date: 8 December 2021 at 18.30h (doors open at 18:00h)
Place: UZH Main Campus
Address: Rämistrasse 71, 8001 Zurich
Room: KOL-F-118
For any questions: eabm@business.uzh.ch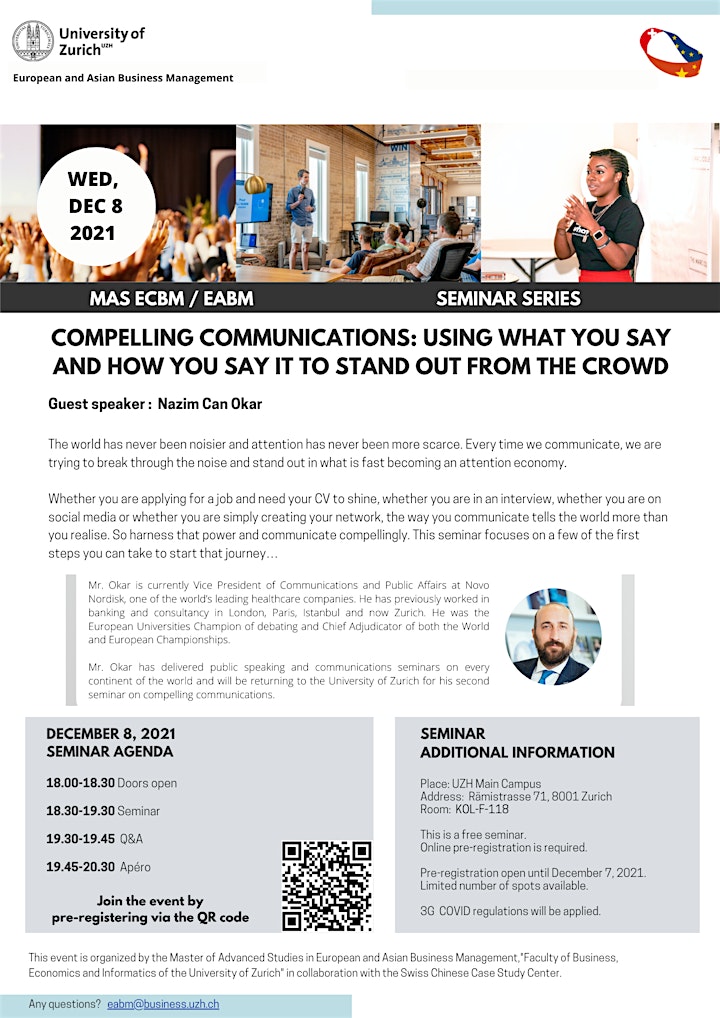 Organiser of UZH EABM/ECBM - Seminar Series: Compelling Communications