Description
What we will be covering in the next session:-
We will be showing how to get Office 365 for free and 5Gb of Cloud Storage for free, and yes even for Apple Mac users too.
We will have a light hearted fun question and answer session with a recap and handouts of the last 5 months of topics. Please bring your mobile or tablet device.
We can't promise mulled wine but will have the mince pies at the ready with hot chocolate, top with cream and marshmallows, in addition to our usual refreshments. Don't worry there still be fruit too!
Come along and enjoy the Xmas fun by putting on a special Christmas jumper in support of Christmas Jumper Day.
A very dear friend of mine called Grace Kelly runs a Christmas day event for families in crisis and the homeless by proving a friendly social Christmas meal. In previous years over 100 meals have been cooked and served by Grace and her fabulous volunteers, they also give out treat bags, hats and gloves and gifts to little ones that turn up to help keep them warm for the winter. Everything provided is paid through donations and collections.
Have a look at the video below or if you trust me click the Link…. To the YouTube page. https://youtu.be/E3iq-Vk9Gk8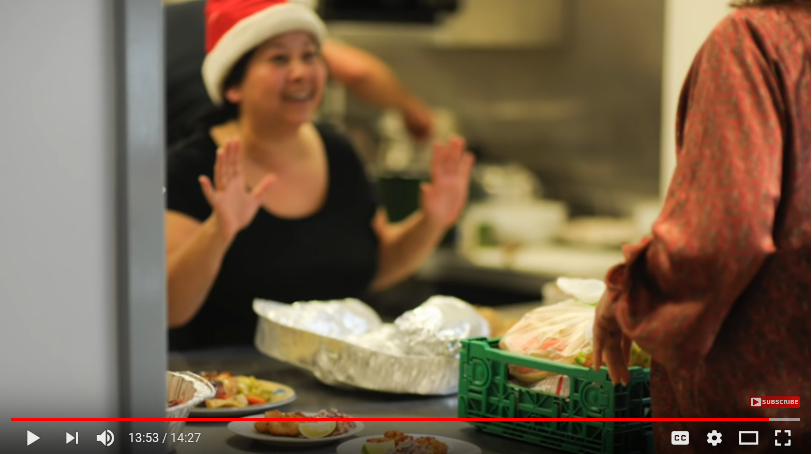 Everyone that wears a seasonal jumper both Chris and Helen will be donating £1 each to the charity for the Families in Crisis & Homeless at Christmas and providing them with a free raffle ticket for one of the following prizes. Don't worry if you don't have a Christmas jumper as extra raffle tickets will be available to buy to show your support.
Free 1 year F-Secure Remote Support plan with Verbo Computers Ltd
1 hour one-to-one training with Vue IT Training
Mystery prize provided by Grace Kelly
If you like to book on to secure your place here the booking link for the Friday 15th December, 10am till 12.30pm at Eastgate.