Register Now for Vacation Bible Study #VBS2021 Dates: 26 - 30th July 2021 Time : 9am - 12:30pm each day @the TBC Oasis house
About this event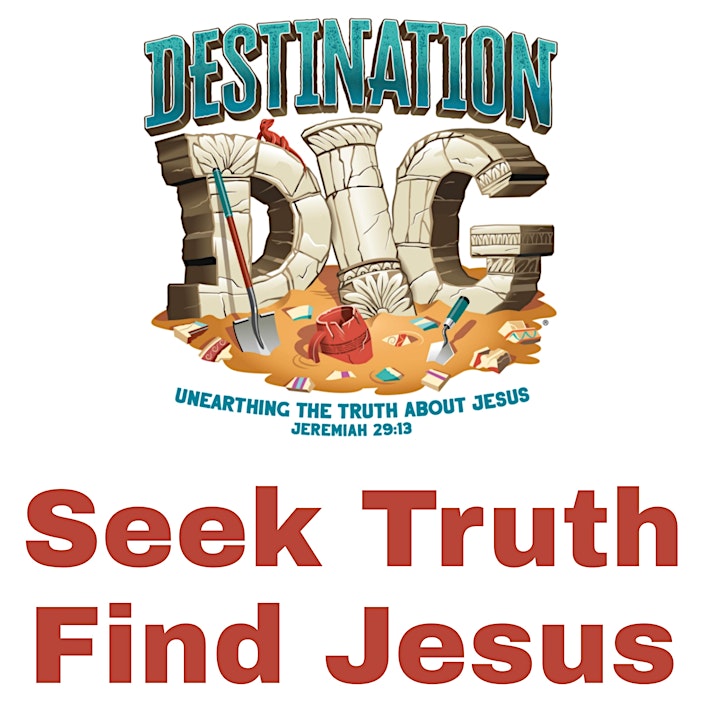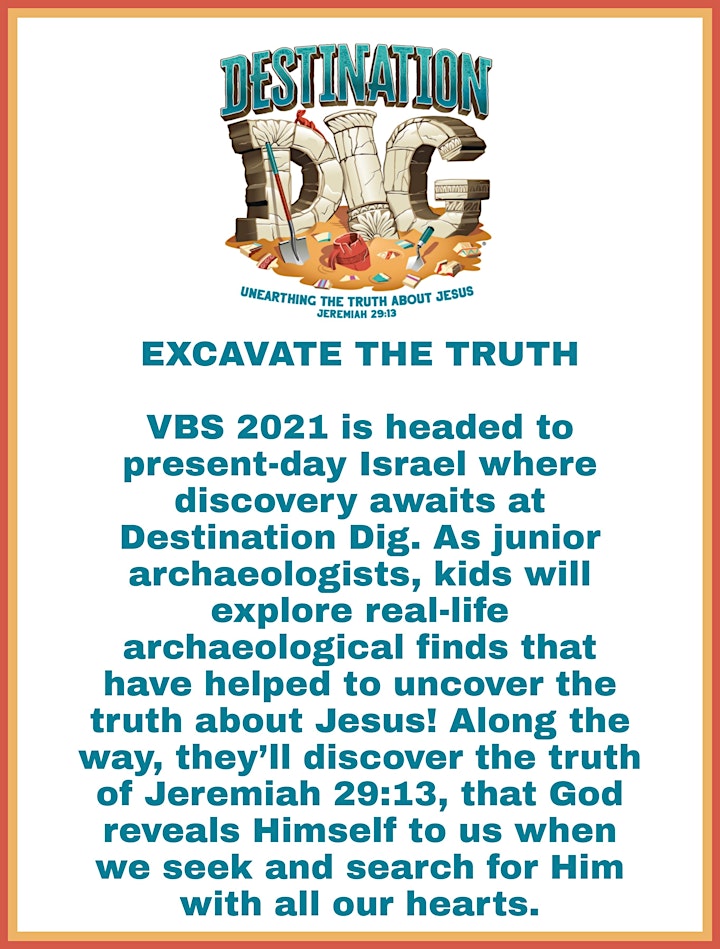 THEME VERSE:
You will seek me and find me when you search for me with all your heart. Jeremiah 29:13 (CSB)
MOTTO:
Seek Truth! Find Jesus!
CHRIST CONNECTION:
God sent Jesus to seek and save sinners. When we trust in Jesus as Savior and Lord, He forgives our sins and gives us eternal life.
SITE LOCATIONS:
Worship Rally Dig Site
Bible Study Tent
Artifact Crafts
Mess Tent Snacks
Recreation Ruins
Missions Market
Desert Cave Music
➢ All members and visitors will have to pre-register to attend services due to limited seats and the need for track and tracing when required. One person can register for his/her family by stating the number of people in the family attending the service.
➢ Please refer to our health and safety notice for more details.
➢ Members are encouraged to arrive early, up to 30 mins before each daily session starts as indicated by their registration slot
➢ We encourage all to adhere to the social distancing guidelines. Families are however allowed to walk together.