Valentines Cacao Ceremony & Sound Journey - Storyteller's of Sound & Umiani
Event Information
Refund policy
Contact the organiser to request a refund.
Eventbrite's fee is nonrefundable.
Sacred Cacao Ceremony and Sound Journey with Lily, Amanda and Aron (Storytellers of Sounds and Umiani)
About this event
Join Lily, Amanda & Aron for this special Valentines Day event. Together we will gather as community to open our hearts to the frequency of Love through Cacao & Sound.
This event is open to all people, regardless of relationship status or gender.
More about Cacao:
A cacao ceremony is a magical opportunity to create sacred space for yourself. Cacao is a powerful ancient and indigenous plant medicine that has been used in ceremony for centuries.
Through the spirit of the cacao medicine, our intentions and the energy created through sacred ritual and coming together to honour ourselves and the cacao, we can be guided to breakthrough any emotional blockages and conditioning that we may be holding on too or that may be limiting and weighing us down. Sacred cacao helps us by opening up channels to re-connect to your authentic nature, your shining heart and your innate joy.
The medicine of cacao provides a gateway, an invitation, to amplify our intentions, let go of anything that no longer serves and help us call in to our life what we want to manifest in the present and future.
Cacao is a deeply sacred medicine that works with the heart centre, helping us to expand the heart space and invite healing of our hearts. We therefore invite you to connect with your heart on the day of St Valentine in a safe and held space.
After receiving and sharing the Cacao, we will relax into the sounds of the Rav Vast drum, a steel drum, with the G pygmy scale which balances sounds of the Solar & Lunar energies.
We will connect with our hearts further through heart centred meditation, practices and sounds.
About Your Facilitators:
Lily/Umiani
Lily works emotionally and spiritually through meditation, music and with shamanic rituals, circles and sacred plants.
She is a registered nutritional therapist, yoga teacher and brings sounds, teachings and energy from the South American rainforest and indeginous cultures.
Lily focuses on supporting physical, emotional and spiritual elements to help create healing and to open space to live a life filled with joy and vibrancy.
Find out more at www.umiani.co.uk
Amanda/Goddessliberation
Amanda is a certified Reiki practitioner, Women's Circle facilitator and Ceremonialist.
Through circle work, 1:1 sessions, workshops and retreats, Amanda's vision is for humanity to come back into balance and remember their innate connection to the feminine within themselves and within nature.
To find out more visit www.goddessliberation.com
Aron/Uruzrise
Aron is also a certified Reiki practitioner on a Journey through sound & conscious living. He feels that his offerings bring a sense of connection and well-being to the community.
He collaborates on a regular basis with Yoga teachers and other practitioners, bringing his passion for Sound and vibration into the space.
Attuned to level 2 Reiki and Seichem Reiki in 2018, Aron offers private one to one sessions that are tailored to the individual and include a unique blend of Reiki and Sound.
Together, Aron and Amanda have been offering Guided Sound Journeys for the past 4 years and have been in a sacred union for 15 years. They offer a held, safe space for community to gather and receive the benefits of meditation, sound frequency and vibration.
Ticket Price includes:
1 x 42g ceremonial cacao - serving for 1 partcipant
1 x Rose tea bag
Instructions on how to prepare your ceremonial cacao
Suggestions of how to prepare for the ceremony and what to bring
Zoom link to the ceremony on the 14th February facilitated by Lily, Amanda and Aron
Please be in touch with your address so that we can send you your cacao!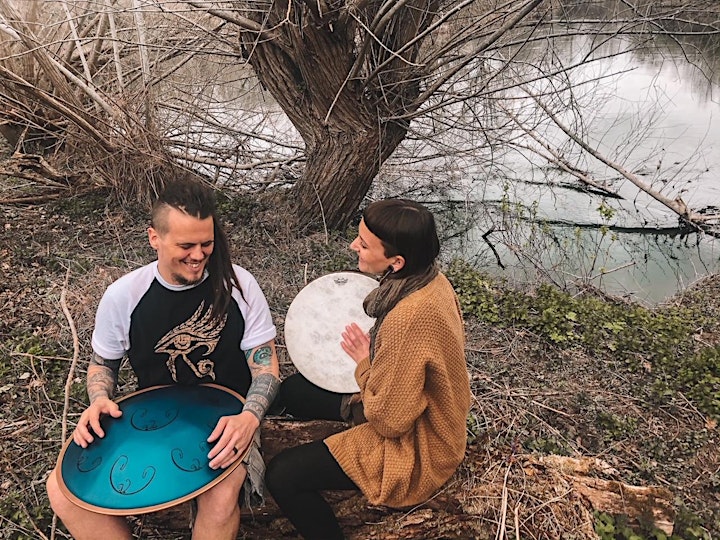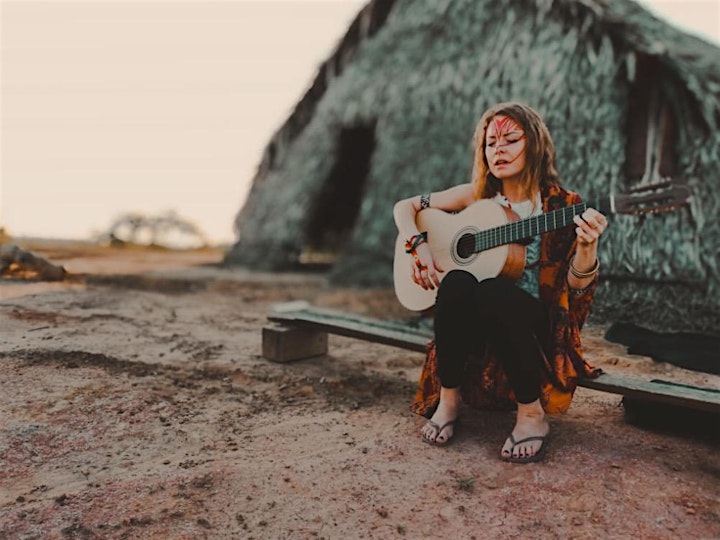 Date and time
Location
Refund policy
Contact the organiser to request a refund.
Eventbrite's fee is nonrefundable.
Organiser of Valentines Cacao Ceremony & Sound Journey - Storyteller's of Sound & Umiani