Craft something together this Valentine's . Stay together, even when physically apart.
About this event
Totally free, just pay for the Kit.
​
Whether you're celebrating Valentine's, Galentine's or Palentine's, get together with the people you love (even if you can't be with them)  and join us in our virtual studio as we show you how to sculpt a gorgeous flower pot! 
​
The session will start with a general overview of techniques to help you get your creative juices flowing. After this you will have the option follow a step by step tutorial to create a specific outcome (e.g. patterns, plants, line drawings).
​
All materials needed are provided in the Kits sent out to you!
WHAT'S INSIDE
1kg Air Dry Clay ( Enough for 2 people)
 Paintbrushes
 Sponge
Acrylic Paints
Carving Tools
Canvas Toolbag
Step-by-step Guide
​
​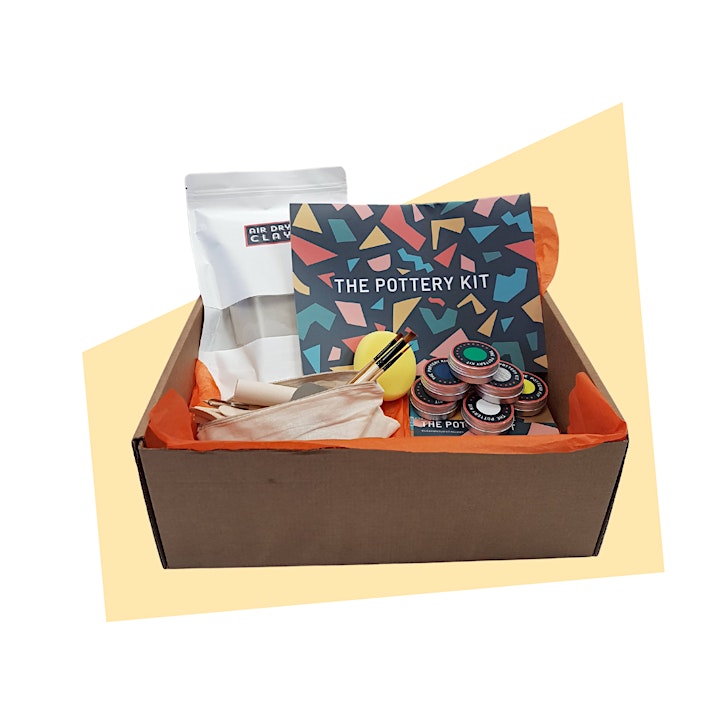 Organiser of Valentine's Clay Workshop
Welcome to our Creative Experience
 At Social Pottery all our sessions are designed to be fun, chilled and creative!
We believe in the power of art and its ability to relieve stress, encourage creative thinking and bring people together.
It's our goal to ensure that anyone and everyone experiences the joy of art through Social Pottery.
Our sessions are open to everyone, no matter the age or ability.  You can come in as an individual or a group and spend 60 minutes to 2 hours with us. 
Social Pottery Painting offers a large range of Pottery Painting Sessions at our Studio in Kentish Town for Adults, Children, Companies, and Groups.
We host late night pottery painting for Adults and guess what, these sessions are BYOBooze!!!! 
Remember to book your "pickup" slot here:-
https://www.socialpottery.com/pickup
And email
collection@socialpottery.com 
With a description of the items you are coming to pick up.