Description
Join British Luxury Fragrance Brand The Secret Scent Société as we take you on a fragrance journey to create your very own natural Valentine's inspired perfume. Using a blend of sumptuous essential oils and guided by the owner of The Secret Scent Société and perfumer Tori Jackson, you will be taught about the history of perfume, and shown how to select the perfect notes and accords to make your beautiful perfume.
Our Perfume Making Workshop is suitable for both fragrance lovers, perfume connoisseurs and beginners alike and is a great activity to do as a couple, with friends or as a possible new hobby!
If you are interested in health, wellbeing and living your life the natural way then you will love this informative and fun afternoon workshop.
What happens on the day
A short introduction and History on Perfume and the Fragrance Industry.

An explanation of the ingredients and how to use them, training your 'nose' and exploring the construction of a fragrance and the fragrance families.

Refreshments including Champagne & Cake.

Create and Blend your 12 ml perfume using professional perfumery materials that are provided for you, along with a workbook that you can document your formula in and take home with you.

We will keep your Bespoke Fragrance formula on file so that you can reorder it whenever you want.
About The Secret Scent Société
The Secret Scent Société are makers of luxury candles, natural skincare and artisan perfume and have been featured in VOGUE.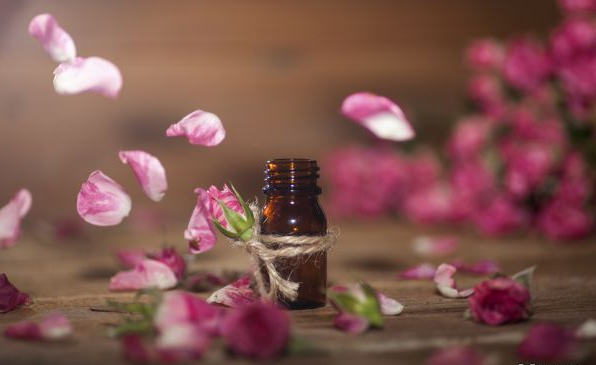 What is included
Expert Advice You will be guided along as you create your bespoke fragrance, helping you to identify which ingredients are best for your fragrance and how they should be used.
Method All perfumery materials are provided by us. You will create your own Natural Perfume from scratch using pure essential oils with a Valentine's inspired theme (think soft florals and sensual woods). You will be making a natural perfume.
Duration The workshop will be for 2 hours (2:00 pm - 4:00 pm). Please try to arrive a little earlier so that we can begin on time.
Refreshments Refreshments including Champagne and Cakes will be served during the workshop.
Glamorous Central London Location Our Perfumery sessions are held in London's legendary fine jewellery quarter Hatton Garden, in a light and airy space that's perfect for inspiring creativity. The full address and access details will be sent to you once you have booked.
Suitable For Anyone with an interest in Perfumery (male or female), couples or someone who is looking for something unique to do.
Class Size We like to keep our classes intimate (up to 8 people per class), so that you have Tori's full and undivided attention and guidance helping you get the most out of the experience.
Health and Safety We will be using volatile materials so we ask you to be respectful and listen to the health and safety advice given to help you use the materials safely and effectively.
Book Now and Give your Valentine a Day to remember!
Terms and Conditions: Our classes are suitable for people aged 18 and over. Unfortunately we cannot accomodate additional people who haven't booked to attend the workshop. Once booked you will receive the full address and access details of the venue. Our tickets are NF (Non-Refundable) however we are happy to reschedule your workshop for another date if you are unable to make the date you have booked. Our classes are usually well attended but if we do not not achieve the maximum capacity expected we may reschedule it for another date. Should this happen we will aim to give you at least 24 hours notice if not more. By booking with us you agree to these terms and conditions.