Description
Learn to create awesome content & build the business you love
You'll know that what you're saying online matters more than ever, but getting your content marketing right can feel overwhelming. There's a sea of information out there on this powerful strategy, but what you actually DO as a business to make it work for you?
How do you know what content to create? And how do you get the right people to find it and act on it so your business flies?
Sonja Jefferson and Sharon Tanton of Valuable Content are the authors of the UK's award-winning Valuable Content Marketing book. Together they've worked on hundreds of content projects for businesses around the world, delivered training for The Institute of Digital Marketing and Tech City's Digital Business Academy, and run content marketing workshops from Lanzarote to Chicago. Now they're bringing it back home to Bristol, with a one-off half day masterclass designed to help you drive success with this popular, cost-effective and rewarding business approach.
If you want to make content marketing work for you this masterclass will get you on track. You'll gain the insights and learn the processes you need to kick your content marketing into action.
Who is this event for?
If you're running a business, or you're responsible for marketing one, and you want to up your content game so it delivers great results, then this masterclass is for you.

If you work for a marketing agency and your clients are asking you about content marketing strategy, this workshop will give you a structure and strategy you can apply to your projects.

If you're already sold on the idea of using content marketing to build your brand (but you don't know how to make it work for you), or you're finding it hard to get started (you don't know what to write, or how to write it) then you'll find this workshop useful.
If your blogging and social media have been unfocused, and you're not getting the results you hoped for, this morning session will help you see it differently and set you up for success.
And if a website redesign is on your To Do list, this will help you build a list of priorities so that you make the most of your investment.
What will you get from attending?
Sonja and Sharon will show you where content marketing fits in the digital marketing universe, with inspiring examples of independent businesses using the approach to drive success. They'll help you pinpoint where you are now on your content marketing journey, and clarify the steps you need to take to create valuable content that attracts and delights your ideal customers.
You'll learn our 10 step content strategy process, and leave with a content strategy workbook which you can use to guide your content marketing after the session.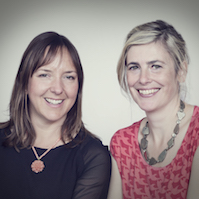 "When it comes to digital marketing there are loads of commentators that tell people what to do, but Sonja and Sharon help you make it happen." Chris Williams, Founder, Wealth Horizon
"Valuable Content Marketing goes beyond words and lofty vision. It tells you what to do. In a landscape growing increasingly crowded by noise, this gets you to a higher ground." Chris Brogan, CEO, Owner Media Group
"If you care about marketing and want to do it properly, you're in the right place and in the best of hands." Doug Kessler, Creative Director, Velocity Partners
Only 30 tickets available. Don't miss out. Get your content SORTED!
Organiser of Valuable Content Marketing Masterclass
Sonja Nisson (Jefferson) and Sharon Tanton are authors of the Valuable Content Marketing book and run Valuable Content, a specialist marketing training and events provider.