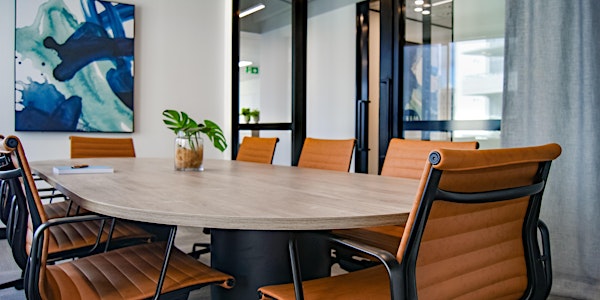 Value Experience in your Boardroom and Maintain an Inclusive Board Culture
In this webinar we will look at how small charities and grassroots organisations can create and maintain an inclusive board culture.
About this event
As part of Small Charity Week, join Claris D'Cruz and Russell Perry in discussion about how Northumberland Cricket Board has maintained a strong board by recruiting new directors with skills and lived experience that NCB required, without losing the wisdom, talent and experience it already had. They will also discuss why boards should embrace a journey of continuous self-improvement to increase the impact of their organisation's mission and how to start the process.
In this session we will explore practical tips, proactive steps and things to avoid along the way, to achieve an inclusive board culture.
Colette Harrison, Development Officer, Sector Support at Community Foundation Tyne & Wear and Northumberland will be your host and we welcome you to take part in the Q and A with our panelists.
Claris D'cruz
Claris D'cruz is a Consultant working with Wrigleys' clients nationwide. Claris qualified as aBarrister in 1994 and has been practising as a charity lawyer for nearly 25 years. Prior tobecoming a Consultant, Claris was Head of Charities at a major Newcastle firm and has also worked as a legal advisor at the Charity Commission.
Claris provides legal advice on constitutional and governance issues to a range of small, medium and large charities. Claris also provides governance training and board supportincluding on trustee recruitment and Equity, Diversity and Inclusion, to charities of all sizes,as well as CPD training to charity lawyers and other professionals.
Claris has over 10 years frontline board experience, including as a governor, trustee and director of a major independent school. She is currently on the local governing board of Excelsior Academy and is a Director of Northumberland Cricket Board.
Russell Perry – Chairman Northumberland Cricket Board
Russell became involved with Northumberland Cricket Board in 1989 and has served as a volunteer Secretary, Coaching Secretary and then Chairman, a position he has held for the last 10 years. He served as a Trustee/Director of the national charity Chance to Shine for 18 years and became Hon Vice President in 2016. He was Chairman of Premier League Cricket Club Tynemouth for 9 years, during which his work around using sport to deliver social objectives saw a scheme with the Youth Justice Board aimed at equipping young people with life skills through sport.
He subsequently initiated a project with Hat Trick in the West End bringing street cricket to disadvantaged communities. He trains volunteer leaders and coaches and has a Sport England Services to Sport Award, an ECB Outstanding Services to Coaching Award, Sport Newcastle Lifetime Achievement Award and was North Tyneside Senior Volunteer of the year in 2011. In his professional career he worked as an Insurance Claims Inspector and was a member of the North East Fraud Forum.