Description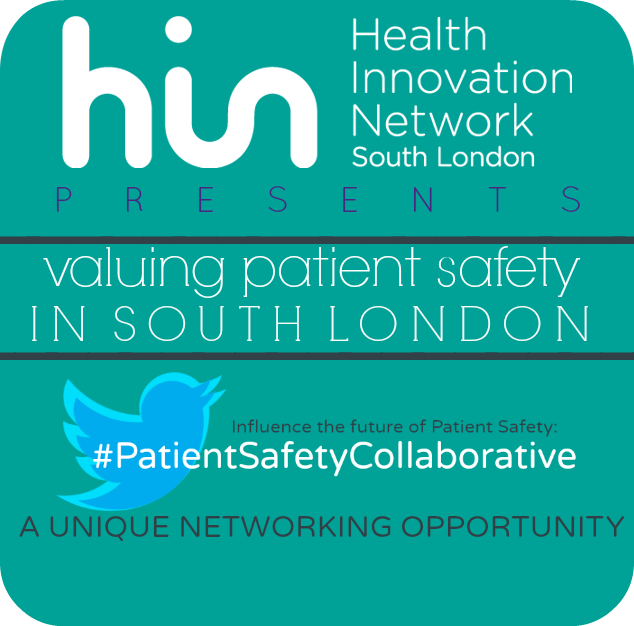 We Want To Hear From You: Contribute to the discussion and take our survey or email your top three patient safety priorities to Jemima.Heard@nhs.net.
The HIN would like you to join their Patient Safety Team in developing their focus for the future of Patient Safety. The morning will be a chance for all those concerned with patient safety to connect with like-minded people, and create a "Patient Safety Collaborative" network for the communication of your patient safety concerns, issues and solutions.
---
Agenda:
09:30 – 09:45: Welcome, by Catherine Dale (Programme Director of Patient Safety at HIN)
09:45 – 10:00: A Brief introduction to the work of the HIN Patient Safety Team
10:00 – 10:30: Activity:What's important to you?
10:30 – 11:00: Keynote Speaker: Dr. Suzette Woodward, Campaign Director of Sign Up to Safety
11:00 – 11:15 BREAK
11:15 – 12:00 Where shall we focus?
12:00 – 12:20 Next Steps: How do you want to be engaged?
12:20 – 12:30 Digital Innovators & Patient Safety
12:30 – 13:30 Lunch & Networking
---
If you are interested in Patient Safety and you wish to engage with others with similar interests, this event will provide an open & interactive atmosphere to create and encourage discussions around promising practice, innovations and challenges in Patient Safety. Your thoughts and ideas will be invaluable in helping us shape our programme over the next year.
The event will run from 9:30am to 1:30pm with lunch and refreshments provided.
Space is limited, so quick sign-up to the event is essential.