Sales Have Ended
Ticket sales have ended
Thank you! We will in contact regarding all further details. In the meantime, if you have an queries, please contact lyndsay.beaumont@optident.co.uk
Sales Have Ended
Ticket sales have ended
Thank you! We will in contact regarding all further details. In the meantime, if you have an queries, please contact lyndsay.beaumont@optident.co.uk
Description
This year the Vanini Masterclass will take place at the home of HRi Composite at The Micerium Facility in the stunning area of Genova on the Ligurian coast.
"Many experts do beautiful work but is it art? What is the value of art if you do not teach others to do it? The tooth is not art but nature".
Without doubt, this is a course that people will leave having gained a greater understanding of the nature of the tooth.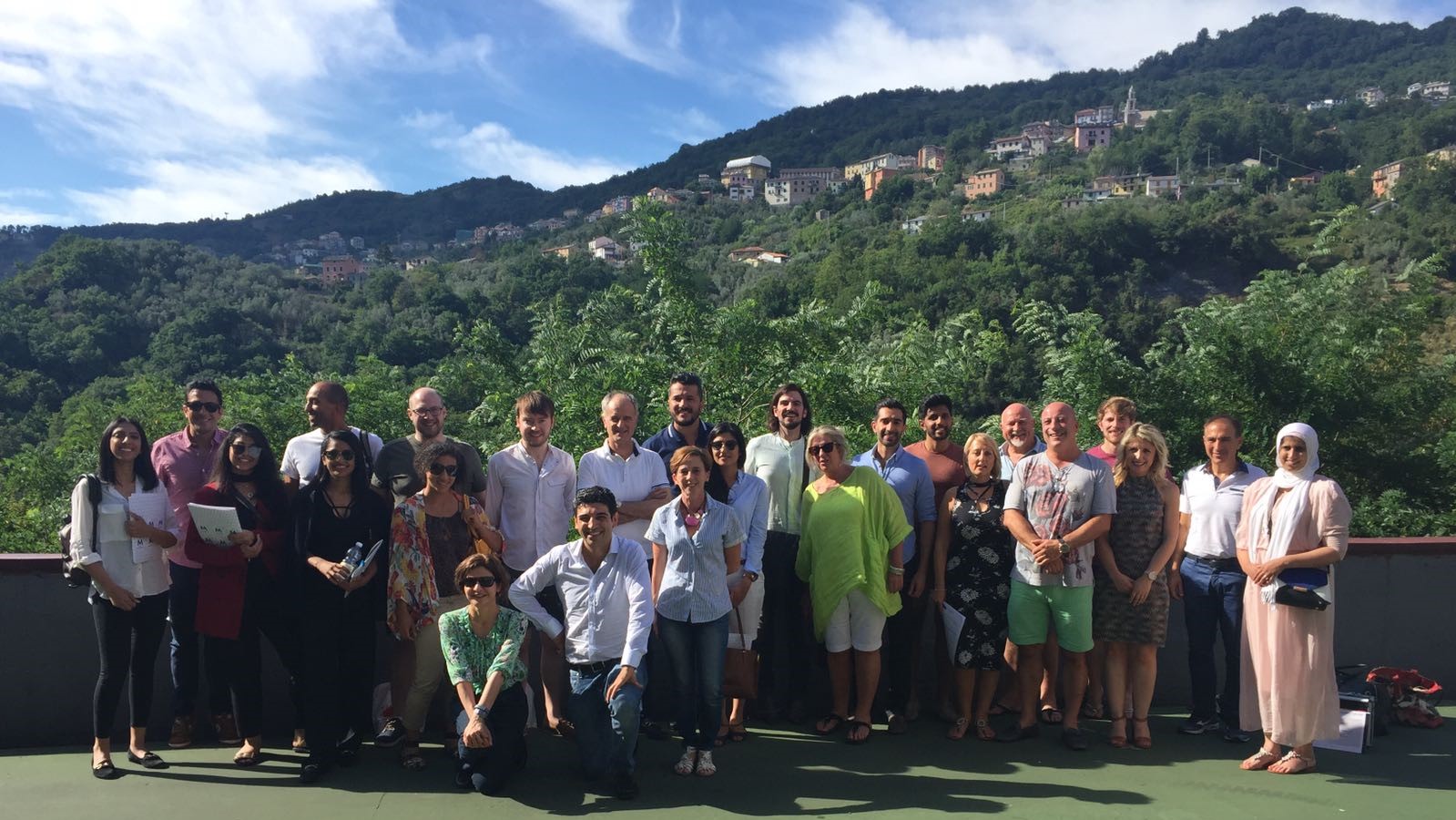 A unique chance to see the developer of the Enamel Plus HFO / HRi composite system and one of the leading restorative dentists in the beautiful Ligurian Riviera. The purpose of the course is to teach a modern and innovative technique for the conservative restoration of anterior teeth with composite materials.
This method implies a new and original approach, where indications for composite restorations, colour determination, compilation of the colour chart for the communication and documentation of the case, preparation of the cavity, adhesive techniques, layering, finishing and polishing are considered in a different way.
Dr Vanini also discusses the importance of material selection and placement relative to a balanced occlusion and its effects on patients' posture.
The planning of each step makes this a standardised technique that gives reliable results. The teaching program is supported by the projection of a rich range of clinical cases that have been documented over the last twenty years, adding data from the research and analysis of the international literature, with videos showing the most important steps of the technique. Participants will also enjoy clinical demonstrations from previous patients and a hands-on session under the direction of Dr Vanini and his dental technician.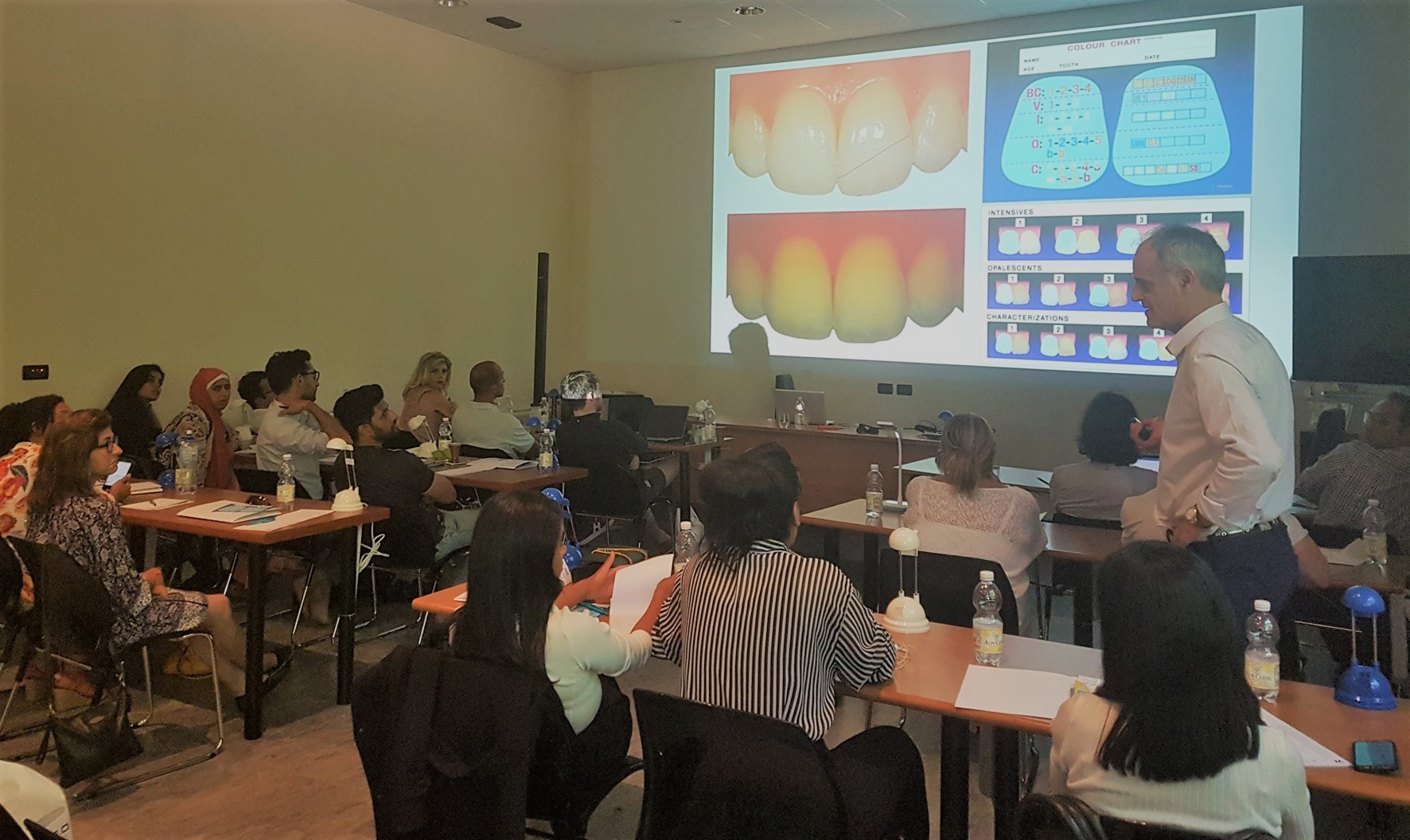 "I found the course absolutely brilliant and would highly recommend to anyone considering it. I can honestly say the whole experience from start to finish was world class." Dr Charlotte Hallos.
" It's an excellent course with the "Master" of composites, in a stunning location with the friendliest team I have ever encountered, would go again!" Dr Nadia Kazmi.
"An excellent course which combines theory and a practical workshop leaving the student with knowledge to place a truly superior composite filling in the patient's mouth." Peter Mantel, Cheshire.
"Without question Lorenzo Vanini has set the standard for modern composite layering techniques. Getting hands on exposure to his treatment philosophies and case presentations, together with his expert hands on tuition really helped us build a new standard for not only the clinical case options at the practice, but also improve the teaching of modern composite techniques on our extensive modular courses at CADE. This course is a must for anyone looking to achieve invisible anterior composite restorations. Highly recommended…" Dr Bob McLelland, Manchester.
"I had been meaning to do this course for years. For me, most UK courses don't compare with what can be learned with Dr Lorenzo Vanini. The first sight of Lake Como turns your senses to aesthetics. Dr Vanini explains how to interpret tooth colour with his patented colour chart, and how to transfer this into beautiful composite restorations." Dr Derek Allen, Gloucester.
The price includes:
2 nights accommodation (Thursday 20th & Friday 21st September) at The Hotel Cenobio Dei Dogi in Camogli.

1 night accommodation (Saturday22nd September) at the NH Hotel in Pisa.

Transfers from Pisa Airport on Thursday 20th to the hotel in Camogli and to the Hotel in Pisa on Saturday 22nd

Meals, refreshments & entertainment throughout your stay

2 days course fees at The Micerium Facility with Dr Vanini (daily coach transfer to and from the facility)

Certificate with 14 hours Verifiable CPD
Sunday 23rd is classed as a free day and delegates can either take an early flight home or spend the day sightseeing in Pisa.
For alternative payment plans please contact lyndsay.beaumont@optident.co.uk.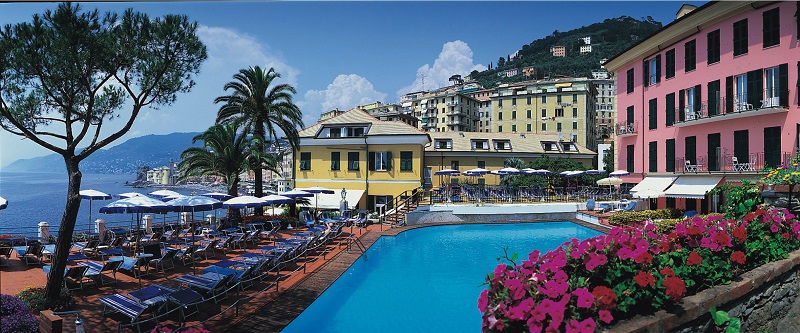 FLIGHT SUGGESTIONS:
British Airways from Heathrow
Departing Thursday 20th at 08.25, arriving in Pisa at 11.35.
Returning from Pisa on Sunday 23rd at 21.15, arriving at Heathrow at 22.30.
British Airways from Manchester
Departing Thursday 20th at 06.45 via London, arriving in Pisa 14.35.
Direct return from Pisa on Sunday 23rd at 13.15, arriving in Manchester 14.50.
We have organised coach transport from Pisa Airport which aims to leave no later than 15.00 on Thursday 20th in order to take the journey down to the Hotel Cenobio dei Dogi in Camogli.
Jet 2 Birmingham
Departing Thursday 20th at 08.00, arriving in Pisa at 11.20.
Returning from Pisa on Sunday 23rd at 19.35, arriving in Birmingham at 21.00.
Genova Airport
If you would prefer to fly direct to Genova and make your own way to the hotel in Camogli, there is a British Airways flight departing Gatwick on Thursday 20th at 07.10, arriving in Genova 10.15. A Return flight leaves Genova on Sunday 23rd at 11.50, arriving in Gatwick 12.50.
Refund policy
Cancellations must be made in writing 30 days prior to the course, however all tickets have a €635.00 non refundable administration fee. Please contact lyndsay.beaumont@optident.co.uk for more information.