Description
Regeneration Hotspot in East London 东伦敦新兴重建区投资热点
UKLEJU is excited to announce that this event will be held at the marketing suite of Greenwich Peninsula by Vantage Properties.
At Greenwich Peninsula, the developer – Knight Dragon:
"We are creating 7 neighbourhoods and 15,000 homes which we believe offer all the elements for living well that people, that you, dream about. It's about great architecture and amazing interior design, but it's also about living close to water, watching light change through the seasons, having space and sharing all this with a community around you."
As an attendee, you will have access to see each company's industry expert speech from Vantage and Knight Dragon. We are delighted to bring you a wealth of information, from industry expert's speech, property's exhibition to professional consultation. This event is to inspire anyone interested in buying that dream home in London. We guarantee you will walk away feeling more informed and at least one step closer to making your London dream home and property investment purchase a reality.
Register now to secure your space!
UKLEJU reserves the rights for the final decision of guest list. Please note that one email address can be reserved for 2 space only. If you have any further question, please drop an email at info@ukleju.com, or via our landline 020 7228 8281.
近年来伦敦各区的开发土地紧缩,想在伦敦这个国际大城里安置一个家或是投资一间房,可说是一年比一年难了。不过想投资的朋友们,别担心,UKLEJU还是能帮大家找到值得投得的项目。在这个月底,我们的合作伙伴Vantage Properties与香港知名开发商—Knight Dragon将在2019年5月30日向大家介绍目前在东伦敦地区里的一颗闪耀项目 — Greenwich Peninsula, 此项目位在英国皇家重要领地 — Greenwich 格林威治,此区可是许多当地年轻家庭置产的首选之一,让我们一起来看看为什么这个项目会是东伦敦里的崛起新星呢?
格林威治是伦敦主要的改造区,开发商与当地政府在此打造一个前所未有的居住项目,并且与知名建筑师和室内设计师合力打造此项目。此项目与以往的住宅项目有所不同,此次的新项目,不仅是让你买一套房,更是买一个居住环境。此项目有7个社区总共15万套新住宅房,在这7个社区里都能体会到伦敦的不同面貌,设计师们希望让住在这里的居民感受到伦敦生活中的每一刻美好。
除此之外,当地政府为了提升居民生活的便利性,与开发商合力打造各式生活设施,除了当地人都喜爱的圆林绿地外,项目里含有各式的商店街、新兴的电影视城、新建设的地铁车站以及新建学校。让居住在这里的居民用走路的距离就可以把生活打理得​​井然有序。
英国优质房产中介Vantage将在5月30日与香港知名开发商­——Knight Dragon一同推出新项目— Greenwich Peninsula,来到活动的小伙伴们不仅能得到神秘的小礼拜, 还是一起享用活动主办方精心准备的小餐点和饮品,让参与者都能在美食的飨宴中欣赏这个新项目。
活动主办: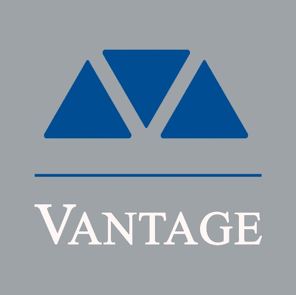 活动协办: